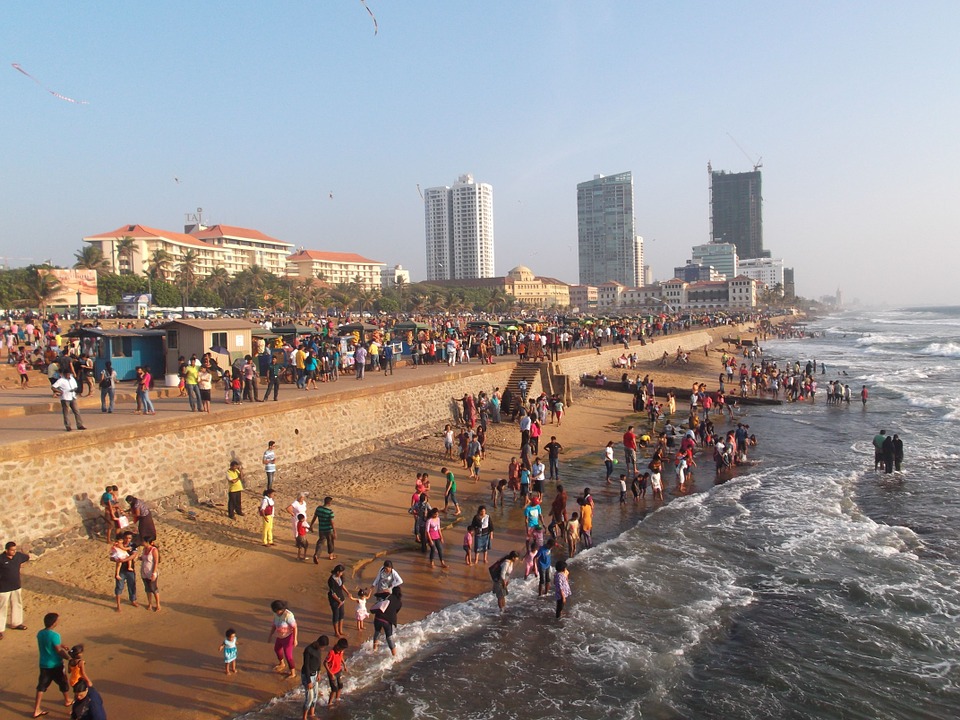 Colombo's the party capital of Sri Lanka, and there's a lot to do if you're heading out with friends. There's so much action in the city, that one can't possible do it all over a weekend. Plan accordingly and book a great Yoho Bed hotel in Colombo. The Yoho Esther Place is a popular hotel that's quite close to all the action in the city.
Here are Colombo's hottest hangout spots for friends –
Barefoot Garden Café, Kollupitiya:
The Barefoot Garden Café is a popular coffee spot in Colombo. It's got a really chic-hippie vibe to it, which is perfect for artists and entrepreneurs alike to meet up and talk about their ideas and interests. It's a great place for a first-date and hanging out with friends over coffee.
Coco Veranda, Ward Place:
Love exclusive coffees? Sri Lanka is home to some of the best coffees in Asia. Coco does coffee right by mixing local ingredients with Filicori beans that are imported all the way from Bologna.
ON 14 Rooftop, Clifford Place:
The perfect place to catch a sunset, ON14 is a great rooftop lounge area that's quickly becoming Colombo's hottest lounge to hang out. It's got great music; and the food and the drinks here are simply superb.
Sky Lounge, Fort:
Sky Lounge is one of the hippest bars in Colombo. It looks like it's reserved for the super-elite, but the staff is quite welcoming to people of all countries and nationalities. That's why foreigners love this place, and travellers want to try out its fusion food and cocktails. They book a great hotel in Kotahena and hop in a cab to come here to party.
Cloud Red, Colombo 3:
Cloud Red is quickly becoming one of the most popular lounges in Colombo. It's on the 26th floor of the Cinnamon Red Hotel and is the highest rooftop bar in Colombo. Seriously, the view from this place is breath-taking.
Thorana Lounge, Colombo 2:
Thorana Lounge at The Hilton Colombo, is one of the finest lounges that you can visit. It's got a really nice classy vibe to it, with exquisite interiors and lavish architecture. It's becoming really popular with the bourgeoisie of Sri Lanka.
Curve Tapas Restaurant, Union Place:
Curve is a unique and dearly beloved place in Colombo, that's jam packed on the weekends and for all the right reasons. Friends from all over Colombo gather around and have a great tapas dining and drinking experience at the Curve Tapas restaurant.
Stella Karaoke Bar, Hilton Colombo:
Lovers of all things singing and drinking come to Stella to stretch their karaoke score. It's at The Hilton, and the vibe is classy and elegant. It's still Karaoke though!
Honey Beach Club, The Kingsbury:
For friends who want to dance the night away, there's no better place than Honey Beach Club. It's got a great vibe and flow to the place, attracting visitors and seasoned travellers from around the world. It's also a great place for singles to meet each other, but you can always us Porno gratis if you have no luck.
The Cricket Club Café: Bradman Bar, Flower Road:
Fans of cricket and friends who've grown up on test matches, will absolutely love The Cricket Club Cafe. It's one of the finest sports-themed bars, with an emphasis on all things cricket.