Black Friday is the day you shall spend your extra cash on the things you need the most. Well, perhaps, even if you want something, you can get it on this day because of the great deals available in most stores nationwide.
Lover-beauty is one of the online shops you will get a lot of treats and no tricks! You can get up to 15% off on many products sitewide. The prices are pretty low, to begin with, what more with an additional discount? Get a head start with these body shapers for Black Friday:
Skin-toned Open Butt Booty Lifter with Body Trimmer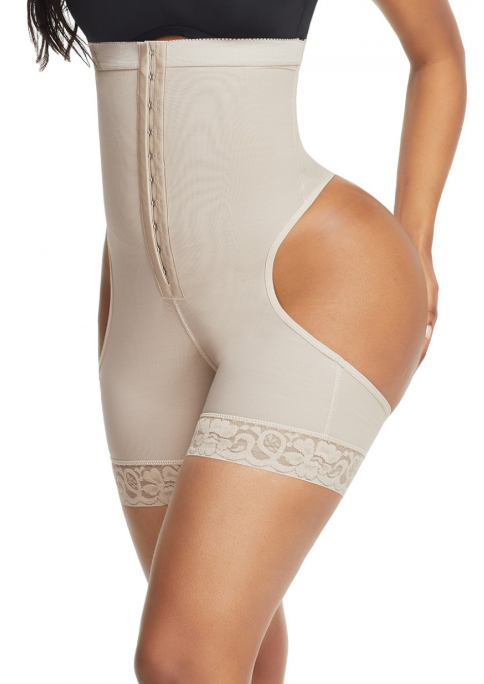 Enhance and highlight your hips with shapewear with open-hips and butt so you can put on butt-pads if you prefer. The lining under the butt serves as a base to lift the butt up.
It also has hooks as closure to cinch the waist while giving a voluptuous definition to your hips. It has nylon and spandex materials, with anti-rolling strip glue on the edges for you to be comfortable all day long.
Skin Color Front Hooks Open Butt Booty Lifter Body Trimmer
Slimming Panty Shaper
Don`t endure the embarrassing panty lines, and finally, invest in a slimming panty shaper that won`t cost you much. What`s a meager amount in exchange for your comfort and confidence?
With slimming panties, you have medium body shaper compression that will hide your belly fats, body rolls, and muffin tops.
Skin Color Solid Color Three Clasps Panty Shaper Slimming Waist
Butt-Lifting Shaping Shorts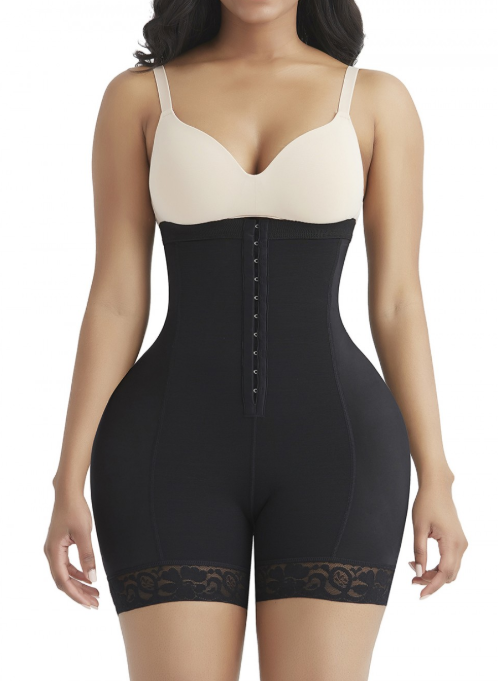 One of the most exciting products you can get on Black Friday is this butt lifter shapewear, an all-time best-seller.
These are the features that you can enjoy at a fantastic price:
• Butt-lifting
• Anti-roll glue strips
• Three-layer abdomen design for medium compression
Black High Waist Hooks Butt Lifter With Pad Smooth Abdomen
• Detachable crotch pads for easy bathroom use
• Secure fit with hook-and-eyes.
You can wear this with your fall and winter dresses, pants, skirts, floral blouses; you name it! Its versatility is one of its main selling points, which is why many women love it so much!
Skin-Color Full Body Shaper for Smooth Lines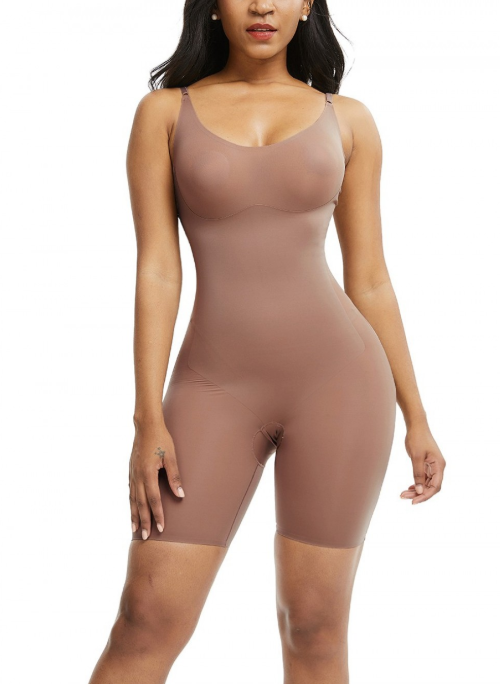 Look and feel stunningly sexy from shoulders to your thighs with a skin-toned full body shaper that has excellent skin-tight grip, butt-lifting style, adjustable straps for your comfort, stretchable chest size, and butt-lifting style.
It has an overall minimalist and functional design that you can wear under:
• Tight Dresses
• Skirts
• Winter Clothing
• Cardigans and Jackets
• A variety of blouses
Pretty Skin Color Large Size Full Body Shaper Solid Color Smooth lines
Due to its open-crotch design, you won`t have to worry about wearing or removing it during bathroom breaks, which is pretty convenient. Will you believe that it`s currently under $30? It`s definitely a must-buy during the Black Friday sale.
Elastic Mesh Bodysuit with Medium Compression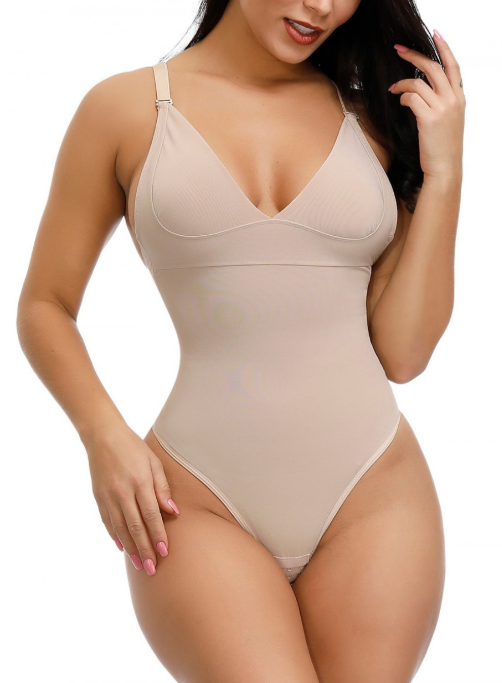 If you`re wondering where you can get an all-in-one body shaper that will give you amazing curves and visibly smooth body lines, you`re in for a treat! An elastic mesh bodysuit with medium compression to tuck in your belly fats and rolls is the answer that is very much available at Lover-beauty.
Medium Control Skin High Elastic Mesh Panty Shapewear Plus-Size Workout
Seamless Body Shaper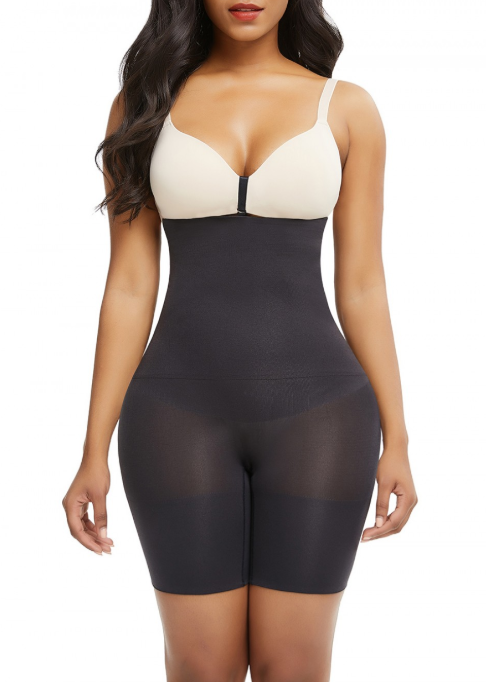 Besides getting shaping panties, add to your list seamless shaping shorts, which have durable fabric to compress your body for a slimmer and tighter figure.
It`s an alternative to shaper panties, especially if you wear dresses quite often. The tummy control and thighs slimmer are its best features.
Black Under Bust Seamless Body Shaper Sheer Mesh Flatten Tummy
Full Body Curve Creator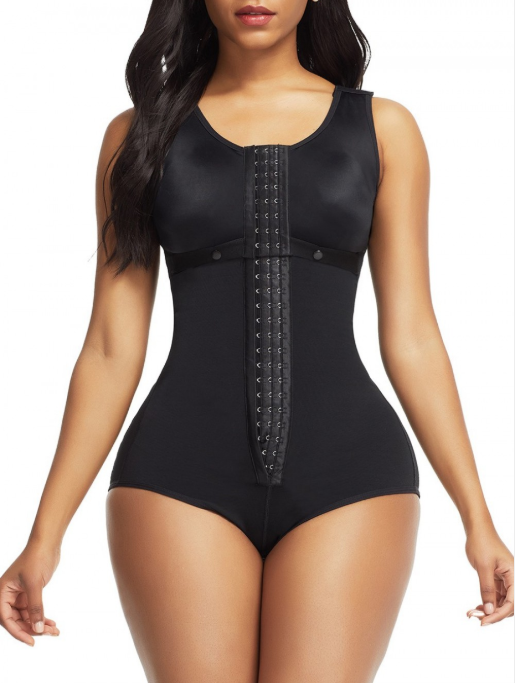 Keep your body at its firmest and sexiest with a full body curve creator that will cinch your upper torso with hook-and-eyes. It has thick straps that give solid upper torso support.
If you want a full-body cinching, this is the best that you can get under $30. Its abdominal compression is at medium level, so it`s excellent for first-time shapewear users.
Black High Waist Shoulder Hooks Full Bodysuit Shapewear Curve Creator
These Lover-Beauty body shapers have unique features that will improve the way your body looks with different outfits. There`s no need to spend on cosmetic procedures when you can instantly shape your body slimmer and sexier with more affordable and accessible options.