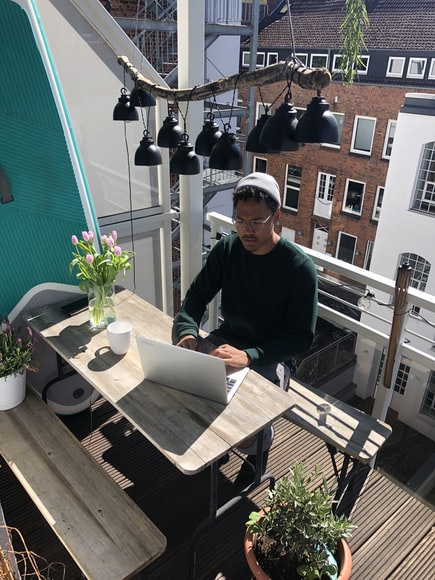 Have you saved up for a long holiday? Are you looking into a gap year? Or do you have a business opportunity that will take you away for a while? Extended trips abroad are more common than you'd think and take a little extra planning than making sure your cat is fed and your plants are watered. If you are thinking of going away for a while, take a look at our tips on how to pack for a long stay.
Think about your living situation
So, what's the plan? Are you going backpacking? Will your accomdoation be paid for on your business trip? Or are you looking at an AirBnB situation?
Different holidays call for different packing habits. If you are backpacking, as the name implies, you will have everything on your back, so you will want to keep the load as light as possible. There will be no extravagant ballgowns or "out out" outfits, instead one sturdy pair of hiking boots and the same t-shirt and short combo that is the latest fashion on the side of the road. Everything else in your bag will be the bare necessities of being out in the open, a tent, water, a lighter, toothbrush, etc.
If you are away on a business trip, consider the climate of where you are going before you pack. In hotter climates, swap out your slick dark suit for something lined and bright. Lined suits have a more open weave, allowing air to circulate, and brighter colors won't feel like wearing a sunray magnet. Take a look at the shirts and tops you have available. Go for a cotton or linen fabric to make sure you aren't absorbing more heat than you need to. Business partners aren't often impressed by sweat stains. Women have a little more wiggle room in this department, and can wear loose and flowy trousers, skirts and tops so that you can breathe and not feel constricted.
Wrapping up for a colder climate is a lot simpler. Look at wool and other heavy fabrics to trap heat, invest in a hat, scarf, and gloves, and make sure you have a long and heavy coat. Also, embrace layers. Even if wearing a vest under that t-shirt does nothing for the look, the layer will add some heat. Maybe think about wearing two pairs of socks.
Storage is a savior
Chances are if you're on a business trip you aren't going to be staying in hostel or a tent, so you can probably take more with you. Singapore in particular is big for business ventures. For a look at the condos that Singapore has to offer, click here to see the apartments in Farrer Park MRT.
Taking more stuff can be a blessing and a curse. If your apartment is furnished, you won't need to worry about buying a bed or sofa, but then what will you do with your bed and sofa back home?
This is where storage comes in handy. You can rent out a storage unit for the amount of time you are away, ready to be used again when you come back. There are various sizes available so you are never paying for more than you need, and you can travel for as long as you want, knowing that everything is there waiting for you when you get back.
This can be a lifesaver if you are backpacking and find that almost everything needs put away. You can lock everything up, with a key that is only given to you, so no one goes in and out of your unit taking what they want.
Where's your car?
Driving is different in every country. No doubt any experience you've had with driving abroad has resulted in you telling someone "They drive like madmen". They probably do, but just as equally, they don't drive like you. On top of that, cars are usually different in various countries. If you are used to a massive four-wheel drive, you might be surprised by Europe's tiny city cars that fit nicely down the narrow streets. Can you imagine trying to park your truck in the riverside parking spaces down an alley of Rome?
If you are planning a road trip, though, you might feel more comfortable with your own vehicle. You will feel confident behind the wheel, knowing exactly what you are doing, with only the open road to navigate. There are services available that will transport your baby to the country of your choosing, so that you don't have to spend the first half of your holiday trying to fight with the manual gearbox that doesn't say PRNDL.
If you are only going across the country, it's very easy to bring your car with you, with services like Vehicle Haul, which will safely transport your car for shipping from Chicago to Florida if you wish it.