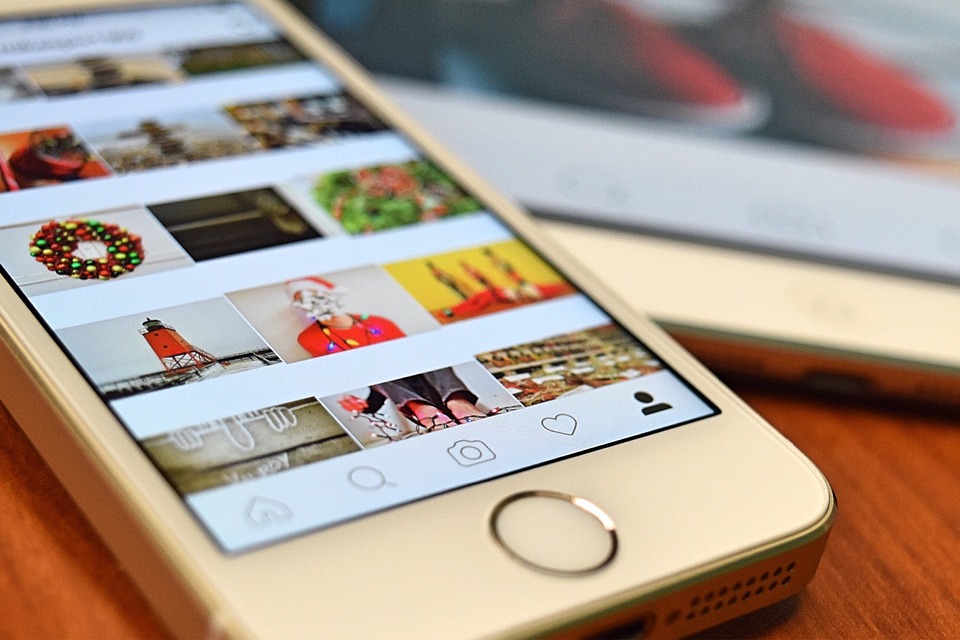 Today Social Media Marketing is able to call the shots in Marketing in whole. And fast-paced popularity of Instagram is playing here not unimportant role. With time there are more and more business people rather than jovial children. The reason for that is simple: there is no need in renting an office, buying equipment or even launching a website.
A popular account on Instagram is so to say a one-of-a-kind money generator. But you should use it wisely, cause first of all Instagram is a place for socializing, and only then a marketplace. That is why in order them to come to your profile, stay there for a while, fall in love with it and finally become your customers you need to thoroughly plan your promotion policy.
The Potential of Instagram for Business
Increase conversion;

Increase brand awareness and customer loyalty;

Upholding the reputation and promotion of the company;

Warming up the interest of the audience;

Increase engagement through likes, comments, and reposts;

Storytelling, an announcement of events, and news.
Just for reference, IG strictly differentiates personal and business accounts. The last one gives you a capability to observe the statistics and to start up an advertising campaign using a Facebook account.
5 Steps to Achieve Success
The start is the most difficult part of the whole process. The first thing you need to do is to choose the niche based on your genuine interest. Then analyze the competitors: what do they do, what tactics do they use, and try to choose the most suitable variant for you.
Define your targeted audience. To do it correctly is crucial for your business. Gender, age, interests, status, etc, everything matters. Believe me, your wallet will be grateful, in addition, it will increase your chances for success.
Once you narrow down your direction and audience, set up a business acc.
STEP 1 – Creation of business account
Fill up your account wall-to-wall:
Proper avatar with the logo of the brand
Appealing name, stylish yet simple
Bio. Provide contact details: email, telephone number, a website if available plus short description.
Take care of the proper content. Top quality photos, grammatically correct texts will help you make money on Instagram to a certain extent.
STEP 2 – Online promotion
Ok, you took care about your profile, uploaded 10 photos, what's next? Ask your family (relatives and distant cousins also count), friends and friend of friends to share your profile with their acquaintances. Nobody's canceled Jungle telegraph. Call it marketing buzz – one of the most effective ways of advertising on Instagram.
STEP 3 – Offline promotion
No business is good with online promotion only. Win your TA from outside. Organize competitions, giveaways, and actions for followers only. For instance, a cafe owner can set up a campaign "free coffee for our Instagram followers" or "tag us on Instagram and get a 50% discount for a cheesecake". Well, use your imagination, a little brainstorming never killed nobody.
This very promising strategy will allow you to make up a "customer list" which can make your targeting more accurate and efficient.
STEP 4 – Instagram automation tools
A key to a fast promotion is activity and regularity. It's imperative that you maintain the activity of your acc through constant posting, commenting and liking other accounts. For the sake of your time and budget, it's a good practice to use Instagram automation tools. Not fake accounts, they are useless, but automation solutions. They allow you to operate likes, comments, stories views, follows etc automatically. They provide effectivity and safety at the same time, so I consider these tool to be a great instrumentality for your Instagram growth.
STEP 5 – Analysis
After a certain period of time, you should study analytics and analyze the effectiveness of your promotion. And following on from the results of it, develop a new strategy or improve the old one. Use Instagram Insights for that purpose.
And for the finale, a bonus for you.
Common Mistakes You Should Avoid
Inaccurate hashtag operation.

A hashtag is a kind of rubricator, nice tool for e-commerce promo. Use them relevantly. Use them in different combinations from post to post. I highly recommend you to use hashtag generators for that.
Low-quality photos.

Bright, vibrant colors are a necessity. No "Retro" filters.
Irregular updating.

Do not post too often and chaotically. It pushes customers away. There works a systematic effect. It's better to set an automated posting.
Same-type content.

Agree, nobody likes it. Publish various photos, videos, Stories, live broadcasts.
So, there were some general recommendations which I built off my personal experience. Hope, they will be of some use for you, aspiring businessmen and businesswomen.