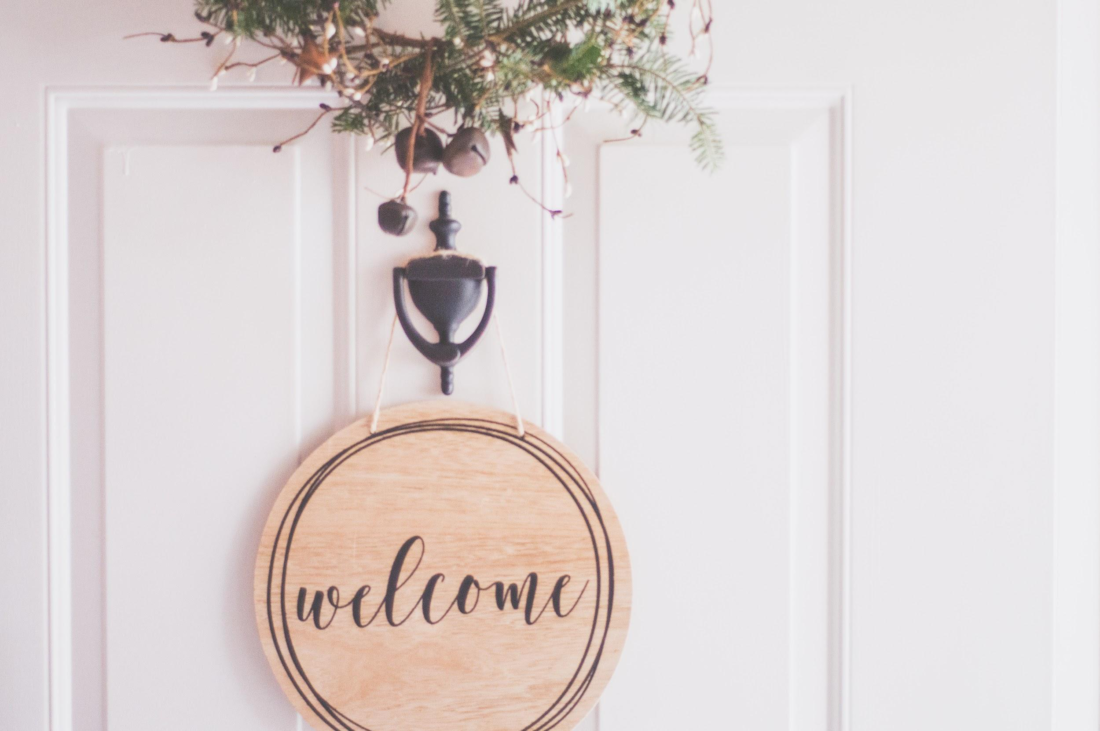 Image by Jessica Lewis at Pexels
Renting our your property as an Airbnb location isn't as simple as changing some sheets and putting air fresheners in the bathroom. Customers appreciate the little things that help make a space unique and give an experience worth sharing with others. Here are five secrets to running the perfect Airbnb:
Modernize your space
You don't have to scrap everything in your space down to the white walls, but a little bit of modernizing will go a long way. Airbnb integrated Bluetooth smart locks create a feeling of safety and futurism that creates a seamless guest experience.
Forgo the awkward key exchanges when they finally get into town or the "hidden" key spot that leaves you susceptible to robbery once unwanted bypassers notice the drill. By providing a keyless entry, you give them access at any time of day and take the stress off of them to hold onto your keys. Even the funkiest of grandma houses can be updated by something as simple as this keyless entry.
Be honest
Don't promise an ocean view if you don't have an ocean view or if it's only available if the neighbor's storage unit is removed. People love to know what to expect. Undersell your space so when they arrive and see all of the fantastic amenities and comforts you offer, they will be more likely to leave a sparkling review. Take realistic photos of what they can look forward to on arrival and never promise something you aren't able to achieve.
Highlight your place's strengths
Not everyone can offer the Ritz Carlton, but by highlighting your place's strengths, you can give a unique experience without bending over backward to turn your place into something it isn't. Do you have an available loft space? Landscape in such a way that from higher up, they get a spectacular view of the garden. Is it a lake house that you are renting out? Deck it out with fun activities such as canoes and a clearing to the water. Is your space just a room in the middle of downtown? Leave a booklet with all of the best things to find within walking distance so they feel more at home and less inclined to travel out to unfamiliar areas of town.
Display recommendations
Sure, your guest could google "the 10 coolest places to eat in 2019" and try to find a good spot near them, but they might not find the right thing they are looking for in your region. You know the area better than anyone and can give invaluable advice on what is good in the neighborhood. People love recommendations, even in the world of 1-to-5 star ratings. A booklet of your favorite places can give their vacation the boost in needs in time savings and quality.
Keep it clean
If you want to cut costs by forgoing the help, learning how to clean is essential to being a rockstar Airbnb host. Incorporate new tricks and tips to streamline the process so that you can create a wonderful experience for every guest, no matter what kind of pigsty it was just a few hours before. And don't neglect the dust or cobwebs. This is a lodging deal and not a haunted house.
Whether you are a first-time Airbnb host or a seasoned accommodator, these five secrets will keep you at the top with reviews that keep the guests coming year after year.