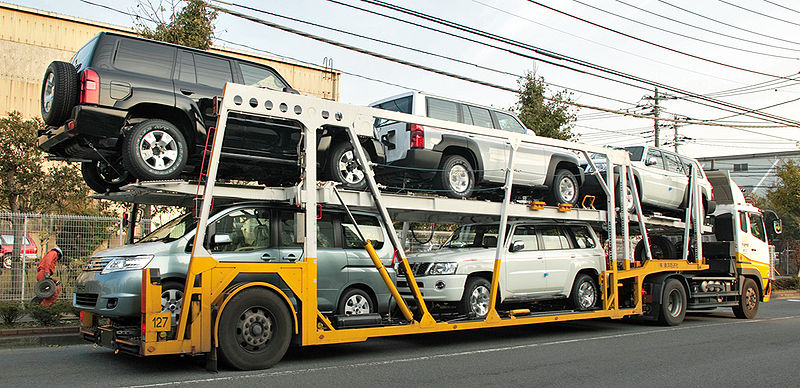 Source: Unsplash | Wikipedia
If this is your first chance of transporting your vehicle from one location to another, the wide range of options available might appear overwhelming to you. It is difficult to trust someone with something as expensive and important as your vehicle. Moreover, with so many companies competing for your attention and putting up their best selves, it becomes an arduous decision to make.
Therefore, we have enlisted some of the factors to look for while searching for a reliable car transporter.
● Customer ratings and reviews
Customer ratings and reviews always help you find out about the company better. A good business will never hide their reviews. Mostly, companies offering great services manage their presence on all of the major review sites.
There are ample platforms today where you can look out for auto transport reviews on the click of a button. Also, do check the registration of the company before finalizing a deal. Such information is mostly posted on their websites, and if not, you might want to rethink about hiring them.
● Research
Self-research is the first step to get started. You are the only person who can identify your needs and requirements in the best possible way. Therefore, make a list of all the services that you require. Then, look for shipping  companies that offer you those specific services.
This will save you time from talking to multiple companies only to realize later that this is not what you are actually looking for. Therefore, being clear and certain at your end should be your first priority.
● No overselling or underselling
Watch out for companies that force you into making immediate decisions. Hard sell can actually be a bad sign. They will want to entice you with super low quotes or even scare you into a decision by putting high prices. Always remember that the costs of a good business will reflect your vehicle, shipping needs, and the overall market.
More often than not, when companies offer super low prices, there are high chances that you will discover about the extra hidden charges later.
● Range of transportation available
A good transport company is always ready to offer "everything" that the customer requires. Usually, there are plenty of open carriers available than any other vehicle. If you are shipping the car you drive daily, open carriers are the best way to go. However, if it is a  classic, you might want to go for enclosed transport.
Therefore, look for a business that can accommodate different situations and offer you the best possible car transport facilities required.
● No wire payments
Mostly, legitimate and reliable auto transport companies accept payments in the form of credit cards or checks. Therefore, if the company you are getting engaged with is asking for a wire transfer payment, there is something fishy. There is a considerable risk of the company being trustworthy or legit.
However, there can also be scenarios where the company accepts wire transfer payments but prefers payments through checks and credit cards. In such cases, companies can be trusted.