We all enjoy spending time in our garden when the weather is nice, and warmer months are approaching. However, in order to truly appreciate the time spent in your backyard, you need to actually be able to see it. Of course, that shouldn't be a problem during the day, but in the evening, you would need some artificial light sources. With that in mind, here are a few tips on how to light up your patio and create a perfect area for both entertainment and relaxation.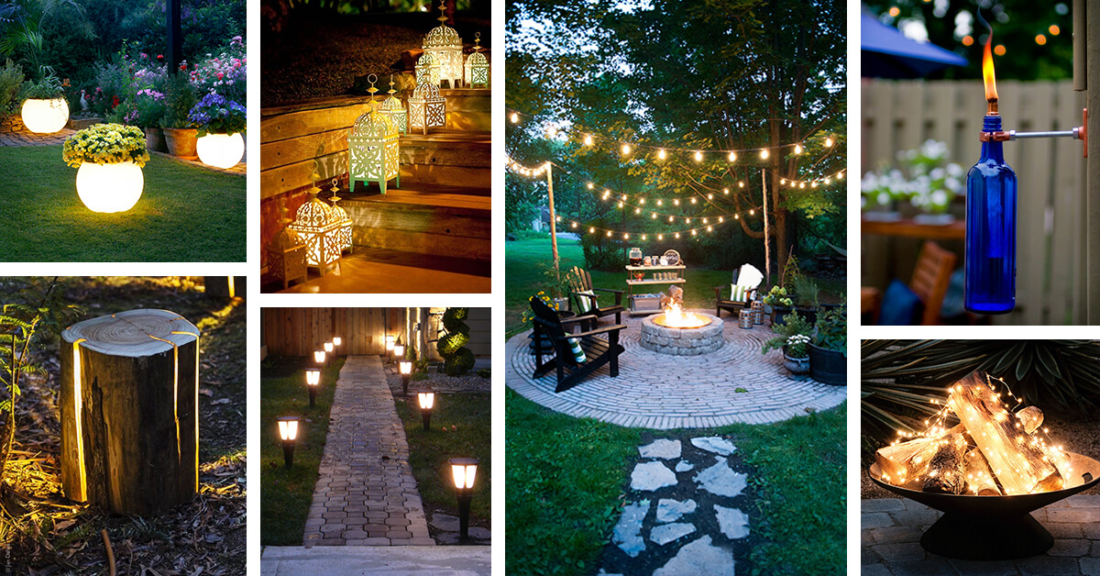 String lighting
String lights are very versatile, so there are many ways in which you can decorate with them. Moreover, they are also very subtle, so they are great for creating a soothing atmosphere. For example, if you have a bigger patio with a comfy sofa, you can hang string lights above the sofa and create a perfect place for an afternoon nap. Also, string lights are fairly inexpensive, so you can get as many as you need. Plus, they are simple to use – just string them up, plug them in, and you'd instantly improve the appearance of your patio.
Orbs and spheres
If you're looking for something a bit more unusual that would draw the attention of your guests, consider adding a few glowing orbs or spheres. You can hang them from the roof of your patio individually, or you can create a cluster of them on the patio floor. No matter how you choose to decorate with them, they are perfect for creating an atmosphere of peace and relaxation.
Pendant lights
If you're looking for something brighter, in case you use your patio for dining, you should consider installing pendant lights. This is a bit more complicated choice though. So, if you live in Australia, it's definitely a good idea to find a good Sydney electrician who can install these lights for you. It would give you one less thing to worry about, and it would be done more quickly and efficiently.
Lanterns
Lanterns are easy to move around, they come in many different styles, and they are great for setting the mood. All of these qualities make lanterns a great choice for your patio. Plus, you can find both lanterns that use candles and those that use LED lights, depending on the kind of atmosphere and style you're aiming for. For example, if you love reading on your patio, lanterns that use LED lights might be a better choice, so you don't strain your eyes too much. On the other hand, if you use your patio for entertaining guests or unwinding after a long day at work, candles are the way to go.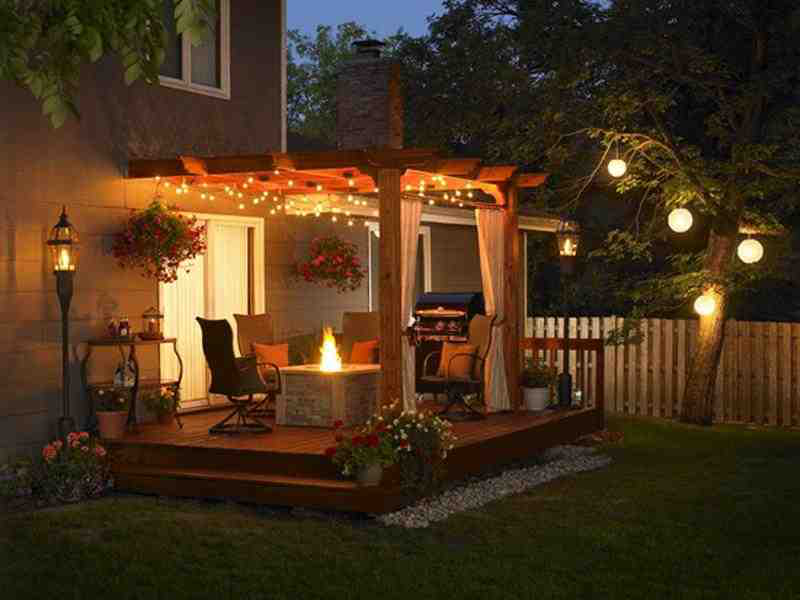 Furniture that glows
If you want to make a statement, one of the most unique ways to light up your patio is to opt for glowing furniture, like armchairs or tables. It's a very unique way to brighten up the space, and you can also save up a bit on décor as this kind of furniture is decorative enough on its own.
Strips of hidden lights
Another subtle and interesting idea would be to place strips of LED lights under your patio stairs or under your furniture. It would make your patio safer at night, and it looks very modern. However, since they are placed only under something, they are also best combined with some other lighting solution – like string lights or pendant lights.
Illuminated pots and planters
Finally, if you love nature and your patio is filled with a number of different plants, you should definitely consider this lighting solution. You can find pots and planters that double as light sources in many different sizes. So, whether you just want to light up a few corners or create a unique light show on your patio, illuminated planters can be just the thing you need to boost the visual appeal of your whole backyard.
When it comes to lighting, this aspect is often overlooked. However, lighting can make a lot of difference – and not just inside your home. Your exterior deserves as much attention as your interior. So, if you happen to have a patio that you love spending time on, don't neglect it. Be creative with the lights, and your patio is bound to be more pleasant than ever before.