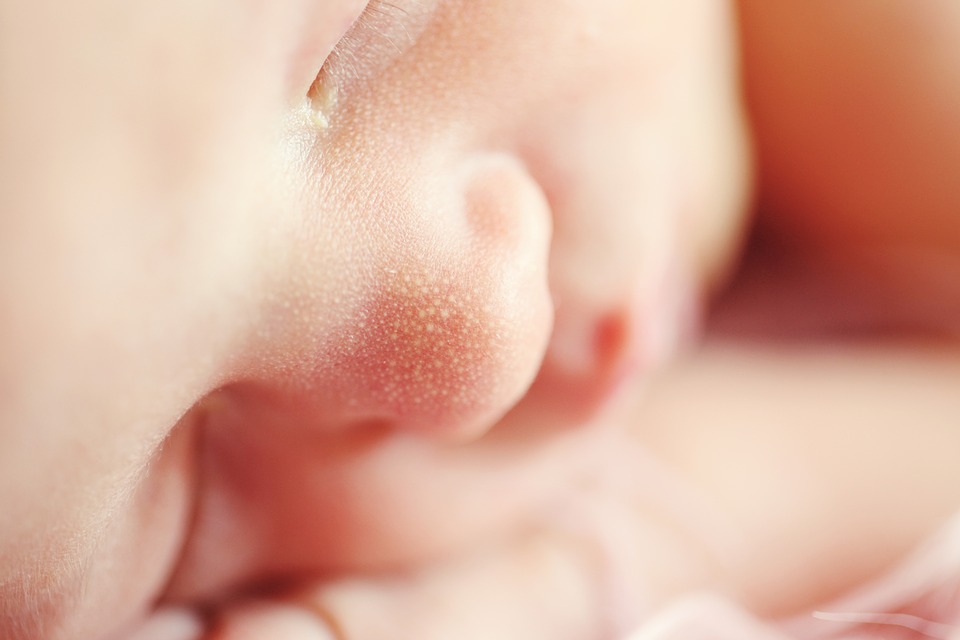 There is nothing quite as sensitive as a baby's skin. From the bath to the changing table, their delicate skin needs to be protected with only the best and safest products. Baby Mantra has carefully developed some of the best-selling skin care products for babies and moms, and the baby shower gift pack and newborn bundles make sure mom has everything needed for her little one's skin.
Baby Shower Gift Pack
Perfect for expecting moms, the Baby Mantra Baby Shower Gift Pack provides moms with all of the natural baby body wash and all natural baby products she needs for her newborn. EWG Verified, allergy tested and free of fragrances, parabens and dyes, this gift pack is full of pure goodness for babies and moms.
The Pack Includes:
Baby Mantra's Coconut Oil and Lavender Newborn Wash and Shampoo
Baby Mantra's Shea Butter and Lavender Calming Lotion
Baby Mantra's Apricot Calming Massage Oil
Baby Mantra's Lavender Bubble Bath
Baby Mantra's Sunflower Seed Oil Diaper Rash Ointment
Newborn Basic Bundle
A bundle of the safest and all natural baby skin care products is exactly what your new bundle of joy needs. Whether you're a first time mom, or you've got some experience in the mommy department, there's nothing more important than having your go-to kit of safe and natural baby products.  With NPA certified products, baby's skin will stay clean and comfy day and night.
The Bundle Includes:
Body Wash & Shampoo
Massage Oil
Calming Lotion
Newborn Essentials Bundle
Protect your baby's skin from head to toe with this essential bundle of natural and safe baby care products. Newborn babies have extremely sensitive skin and it can be a challenge to keep them comfortable and clean around the clock. With these essential products, baby's skin will stay moisturized and protected after every diaper change.
The Bundle Includes:
Body Wash & Shampoo
Calming Massage Oil
Calming Lotion
Diaper Rash Ointment
Whether you're a new mom or know of a mom-to-be, Baby Mantra natural baby products will help little ones stay happy and healthy as soon as they enter this beautiful world.