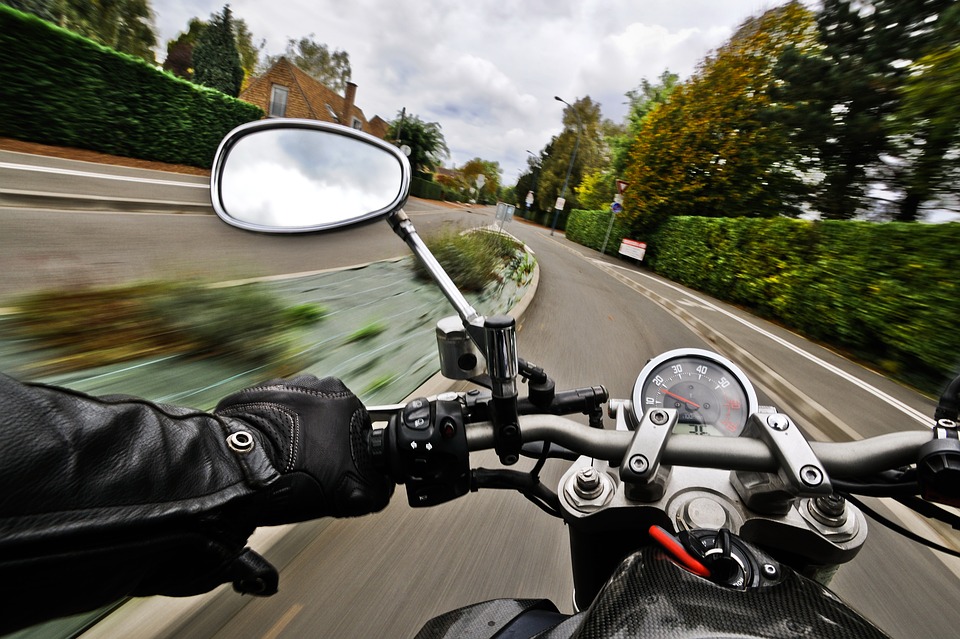 Image credit: RMJ Ltd
Alpinestars is a big name in the motocross community, and they're known for the excellent tech that goes into their designs and the great protection and performance they offer. With off-road and touring offerings among their new gear, it's very likely you'll find some Alpinestars gear you love in their newest lineup. But you're probably looking for specifics, so read on for a breakdown of their gear.
Outerwear
Pants: The Alpinestars line of performance clothing is versatile enough to cover you for nearly any riding condition. Their Drystar line offers excellent protection against water, yet it weighs very little. The Yokohama line also comes with suspenders that ensure they stay right where they should while you're riding.
The pants also offer plenty of vents for good airflow, as well as excellent protection against the cold, particularly for all-weather pants. Like all their outerwear, the pants are equipped with the company's Bio Armor, which is CE-certified to protect you on the road. If you prefer, you can even upgrade to their patented Nucleon protection options for greater security, although it costs more.
Jackets: There are several choices of touring jacket available, and they all feature everything you could want in such a jacket. The jackets don't look out of place on the street or off-road, and the intake and exhaust vents on the jacket ensures good airflow.
The Hyper Drystar jacket has multiple ways to adjust the volume, and you can separate the Drystar inner from the outer shell. The jacket also stretches neatly to make riding easier, and, perhaps best of all, it comes in a genuine women's cut that is very flattering.
The Gore-Tex jacket is the most robust of all the Alpinestar jacket offerings. This jacket isn't going to let a drop of moisture in, and it is surprisingly lightweight for such a protective jacket. It is bulkier than the other options, however, so this is definitely for those longer tours.
Extremity protection
Boots: The Campeche Boot is designed to give you protection under all conditions. The looks are designed to make you feel confident, with oiled leather that makes it easy to wipe off road grime. The soles are extra grippy for off-road use.
If you're planning on using the boot on the road but still want a sporty look, you might be interested in the Gore-Tex boots. They have an excellent sport tour look combined with good protection that still fits under pant legs.
For less protection, the Drystar shoe looks just like a sneaker, but it's fully waterproof and far more protective than any regular shoe. The SMX-S is a step up in terms of protection, but it's not as heavy as a full racing boot.
Gloves: For full protection from the worst of climates, you can choose from the Cafe Divine or the Equinox Outdry. Both are full-on winter riding gloves that keep your hands warm and dry. The Equinox is stretchy and touchscreen compatible. The Cafe Divine is made from luxurious leather but it's still touchscreen compatible.
For strong protection in slightly warmer weather, the Patron is also touchscreen compatible, flexible, and features CE knuckle protectors, breathable Gore-Tex, and a visor wipe so you can sweep off water without removing your gloves.
Other good stuff
Alpinestars also has an excellent Airflow leather jacket for those who want a more classic motorcycle look that is still flexible and protective. Perhaps most excitingly, the company recently came out with a full-body youth suit.
The new youth suit is made to the same standards as any adult offering and features plenty of protection, comfort, and airflow. The company worked closely with riders in the target youth range to develop a suit that would perfectly meet their needs.
If you've used Alpinestar gear in the past, you will most likely not be disappointed with their newest offerings. They continue to offer great quality while taking advantage of all the latest tech advances to improve their gear.
Image Credit: RMJ Ltd