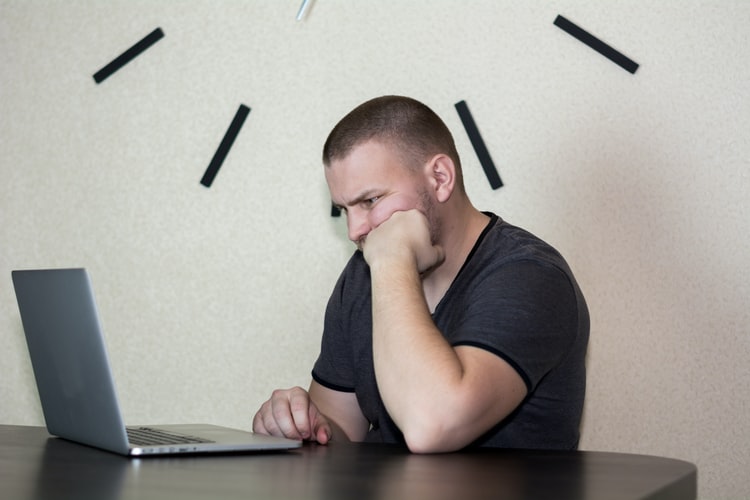 If you're like most humans right now, you're probably stuck on Zoom endlessly refreshing background tabs on your laptop, wishing you had something better to do. Here are 7 ways to kill time on your laptop…
#1 – Expand your suspicious subconscious with Wikipedia's list of conspiracy theories. This article is a real beauty because it sorts through different conspiracies from tons of topics to religion, government, science, and medicine. It sure is fun to wonder what might be going on everyone's noses. You'll be spouting fake history and wearing tinfoil in no time at all! And who knows, even a broken clock is right twice a day! Maybe you'll discover something that's true!
#2 Help feed the world with freerice.com, the trivia game that donates 5 grains of rice to the needy around the world for every correct answer you get! It works by generating an ad for every correct answer, and using the ad revenue to buy meals for helping hungry children and their families around the world! The best part is, they don't take any of the money for themselves! It's a win-win-win!
#3 Use it to buy a better laptop – If you are looking for a laptop that can actually handle big stuff like video games, HD streaming, and more than 2 apps running at the same time, it's time to invest in a gaming laptop. We suggest a Lenovo. They're built to handle a lot and to last awhile. Learn more on Lenovo's website.
#4 Go old school with a classic round of pinball – Ah yes, the age old pinball game. What's great about this arcade machine simulator is that you probably don't need an internet connection to get to it! Chances are, your windows laptop already has it installed, and you can play it even offline. However, if that's not the case (maybe you have a newer model or a non Windows laptop), here is a free online version.
#5 Unwind with a live kitten cam. We get it. The world is a tough place right now. It can be hard seeing nothing but death, disease, and civil unrest. Take some time to see the good in the word with a live feed of some baby kittens in a cat sanctuary in LA!
#6 Do you love horses? Do you love ASCII art? Do you love computer generated infinities? You might have answered no to all of these questions, but you should still check out endless.horse. This website generates a horse with legs that seem to stretch out into infinity…seriously! The website generates longer and longer legs the more you scroll…or does it? Kill some time by scrolling down for a few hours and finding out.
#7 – thisiswhyimbroke.com From glamorous 8 man tents, to underground dog houses, and guns that shoot salt, this website will have you not only wasting your time but your money! Dubbed "The internet's mall", this site lists tens of thousands of fascinating (yet totally unnecessary products) you can buy now!