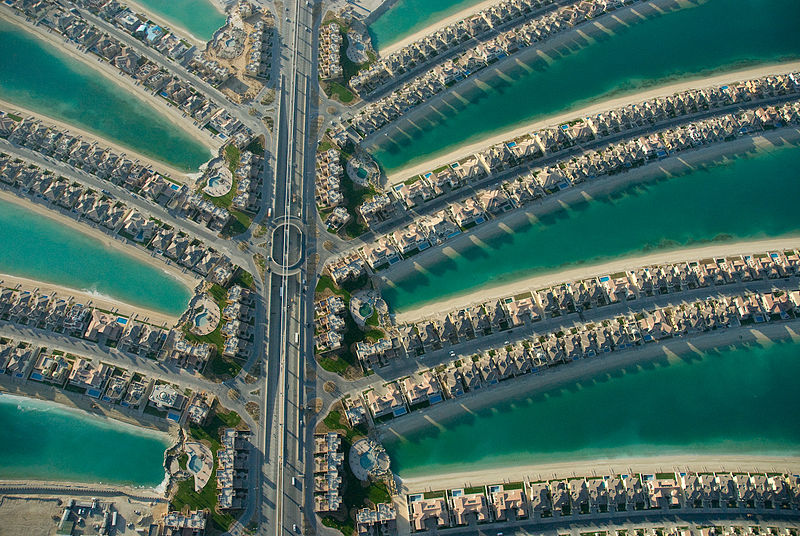 Source: Wikipedia
Although Dubai is home to many world record-breaking wonders, the Palm Jumeirah is one of the most intriguing and enticing tourist destinations. This magnificent project on the Arabian Gulf resembles a palm tree and is an oasis of luxury living.
Apartments for sale in Palm Jumeirah are considered to be some of the most sought-after properties in Dubai, according to the reports of Dubai Real Estate Agencies.
With shops, hotels, restaurants, and clubs, this area has something for everyone.
Here are some of the things you can do in Palm Jumeirah
1. Cruise Tour
If you want to experience incredible views of the Palm Jumeirah as well as the Dubai Marina skyline, you should take the cruise. You will board the cruise at the West Marina and take a route around the inner circle and the folds of the palm. Your tour guide will explain each landmark and projects on the island. If you are lucky, the cruise will stop in front of the Atlantis for you to take photos.
2. Enjoy the Dubai tour bus
Apart from enjoying the scenic views from the sea, you also get a glimpse of the Palm Jumeirah aboard the Dubai bus tour. This is one of the best ways to explore Palm Jumeirah, especially for first-timers. The bus features a glass top that enables tourists to take photos around the area. One most significant benefit of the tour bus is the commentary in over twelve different languages.
3. Aquaventure waterpark at the Atlantis
When visiting Dubai, dont forget to pack your swimming costumes. The Aquaventure waterpark at the Atlantis is one of the top theme parks in Dubai with a wide selection of water activities. For instance, there are water slides, swimming pools and more. The waterpark also features age-appropriate rides and slides for kids.
4. Lost Chambers Aquarium
The Lost Chambers Aquarium is also placed at the Atlantis next to the Aquaventure Waterpark. It is inspired by the lost city of Atlantis with tunnels and passageways for tourists to explore interesting marine life. There are over ten different themed chambers with varying types of aquatic species and plant life.
5. Kayak Tour and paddleboard lessons
If you want to have a charming yet a memorable experience at the Palm Jumeirah, you can take the two and a half hour kayak tour on the clear crystal waters of the Arabian Gulf. The kayak tour starts on the East Crescent near the Sofitel Hotel and moves westward past the Atlantis. You will enjoy skyline views of the Burj Khalifa and the Burj Al Arab. Besides kayaking, you can also take some paddleboard lessons on the beaches of Palm Jumeraih.