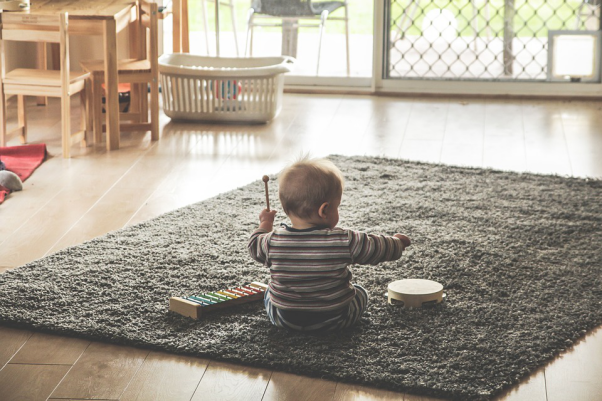 Kids today have higher expectations of toys. But it doesn't always have to be about electronics. There are plenty of cool and exciting toys for girls and boys to enjoy without really feeling like playing with toys. Here are some great examples of pretend play toys that will not only keep your little ones entertained, but also help them learn and develop as well.
Kitchen sets
Kids love to mimic what the adults in their lives are doing and everyday things like cooking in the kitchen are fascinating to children. A kitchen play set will let them act out cooking, washing and eating just like mum and dad.
There are different types and additions to choose from too. Plus, shopping baskets to carry their groceries before making everyone dinner. Prepare to be handed a lot of invisible or plastic food to try – yummy!
Muical instruments
If you have young children you know that they like to make noise! Let them channel that energy and find their rhythm by playing with musical instruments. From shaking a tambourine to banging drums or plinking a piano.
They are also great toys for kids to play with together. Make a mini band with their friends and play along to favourite nursery rhymes and songs. Great fun in the daytime but perhaps put them away before bed!
Outdoor toys
Playing outdoors can be an adventure and having toys to use outdoors can add to the fun! Swings, slides and climbing frames are all toys that don't feel like your regular toy.
Even if you don't have room for a park style play area in your garden, there are small toys they can play with outside. Take a ball or a bike to the park, simple but excellent fun. Tents and teepees don't need to be outside so if you can't get out make the outdoors indoors.
Fancy dress
Dressing up and pretend play are great for your child's development. They will love playing at being a police person, a fairy, a chef or even at being just like mummy and daddy, whatever that might be.
You don't even have to have all specific toys. A jumble of old coats shoes and accessories are excellent to mix in with uniforms and pretend play toys you have purchased. This can be a great money saving way to encourage pretend play.
Arts and Crafts
Bring out their creative side with arts and crafts toys. These can be anything from colouring books and crayons, to card, glue and glitter. Get them involved and excited about making things. Finger and hand painting are also good for the smaller ones.
This kind of play improves fine motor skills and enables children to use their imagination. Not to mention getting that sense of achievement when they have made something all by themselves. The kids can improve their skills of making easy art unknowingly by playing this these types of toys. Younger children can learn about different textures too.
Which type of non toy-toys would your kids like to play with?
There are lots of skills and lessons children learn through play. By enhancing this with the use of toys, children will learn and play through pretend and imagination.
Kids will enjoy playing at cooking you a meal, taking your temperature or pretending to be a pirate on their climbing frame ship. Encourage and explore pretend with these toys.