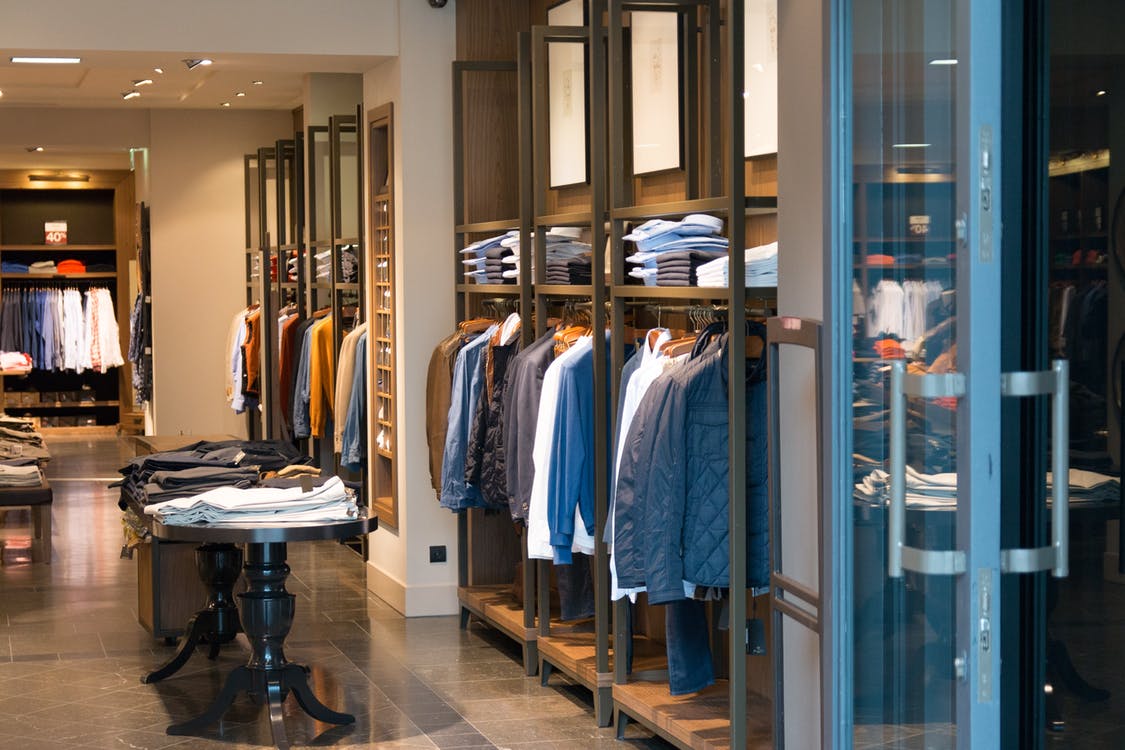 Historically, the clothes that were worn were to fulfil a purpose: to keep the wearer warm and dry. They were a necessary factor to survival. Nowadays, we have homes that are warm, and transport does not involve riding in horse-drawn carriages or being open to the elements, and so our garments are no longer practical assets, but rather social indicators as to who we are.
The clothes that we wear an essential part of our identity. They allow us to project our personality to the world at large, and show spectators exactly which tribe we belong to. They display our personalities, social status, and can even be a social marker as to our beliefs. The clothes that we wear influence how people perceive us, which in turn impacts how they respond to us.
No matter what situation you are in, how you dress and present yourself will play a major role in how successful the interaction is. Unfortunately, this is reality, and while it may not sit well with you, it is just the way it is. So, how do you dress to impress? What are the golden rules to putting together an outfit that helps you be the best presented you can be? Here are 3 tips to help you.
1. Your Body Shape
How many times have you seen a die-for dress in a magazine or shop, that you know will make your life complete, only to try it on and find that it looks nothing short of hideous? Why is this? It's because it doesn't suit your body shape. The human body comes in all shapes and sizes, and there will never be one style that suits all. If you have curves, the dress will hang very differently to when it is worn by someone who is less shapely, and vice versa.
Apple shaped: you need to draw attention away from your waist and mid-section. Think v-necks, wrap dresses, empire lines and A-line. Keep away from bulky or clingy tops; instead, embrace layered, ruched tops and even tunics that extend just below your hips. Avoid skinny jeans and straight leg cigarette pants like the plague, but head for flared or boot cuts to balance your shape.
Pear shaped: you need to emphasize your shoulders and top half to balance the shape of your figure. You can do this by incorporating bateau necklines, scarves and pashminas or even a fabulous costume necklace. Focus on embellished or patterned tops and dresses. Steer clear of short trousers like capris or ¾ length shorts, but choose tailored or flared pants and A-line skirts. Just make sure that your bottom half has darker, solid colors, and your top half has lighter and colorful options.
Rectangle shape: you may not have natural curves, but you can create them through the clothes and accessories that you wear. Belts are your friends. Accentuate your waist by wearing a belt at the narrowest part – empire and waist dresses complement this body shape. Your upper section needs to be emphasized and given more volume, so go for ruffles or even a pleated top. You need to fake it until you make it, and the addition of a statement necklace with a peplum jacket will allow you to create the illusion of an hourglass figure.
Hourglass shape: your curves need to be accentuated, and your waist is the one area that you need to draw attention to. Your hips and bust will be given a boost by focusing on your waist. Baggy clothes are a no-no, but do go for v-necks, pencil skirts and invest in shirts that highlight your bust
2. Your Skin Tone
You may have always bought clothes in colors that you love, but the colors in your wardrobe may not be ones that actually suit your skin tone. You may have the same color skin as someone else, but the undertone of your skin may be completely different. That is why your friend may look great in a top, but when you try it on, it looks less than good. So, how do you check your skin undertone?
Look at the veins on your wrists. Are they primarily green or bluer? Green veins suggest a warm undertone, and blue veins suggest a cooler undertone.
Wear a gold bracelet on one wrist, and a silver one on the other. In natural light which looks better? If it's the gold one, you have warm undertones, and if silver looks better, you have cooler undertones.
Armed with this information, you can now consider the colors that suit you. Warm colors have a yellow tint and include peach, reds, oranges, yellows, yellow greens with golden undertones; cold colors have a blue tint and incorporate true greens, blues, purples and some reds.
You can also use this skin tone information when you are choosing your neutrals. In natural light, hold the garment up to your skin, and check that it doesn't make your skin look sallow or grey. The colors that you choose should always benefit your skin, and make your eyes and skin look brighter.
3. The Finer Details
Now you know which clothes suit your body shape, and the colors that you should be aiming to dress in to suit your personal coloring, you need to now focus on the finer details. The clothes that you wear only tell half the tale. The additional attention you pay to your outfit puts the cherry on top of the cake.
Your underwear: you can have the most stunning outfit, but if underneath you have inadequate support, your clothes will not hang properly. A bra or underwear that fits properly will ensure that your look is optimized, and you will feel comfortable. A Google search for best bras review will best options for a bra that suits your needs.
Your accessories: you need to pay attention to the accessories that you choose to complete your outfit. For example, the shape of the sunglasses that you wear need to be compatible with your face shape; Hipster Sunnies provides styles to suit all face shapes, and advice on how to decide your face shape. Your personal style may require hipster sunglasses, or perhaps retro is more your thing; it doesn't really matter what your preference is, as long as they suit your face shape.
Your grooming: if you have chipped nail polish, greasy hair, or dirty shoes, people will notice. It is essential that you keep abreast of your grooming. With the best will in the world, your great outfit will be undermined if you fail to deliver on the basics of personal hygiene.
From a young age, we are taught not to judge a book by its cover, but we do: it's innate. If you consider in nature how the peacock struts his stuff to attract a mate, it is no wonder that appearance is so important to us as base animals – our survival depends on it. By following the tips above you will be able to ensure that your future purchases are made with your best interests at heart, rather than just to follow fashion.