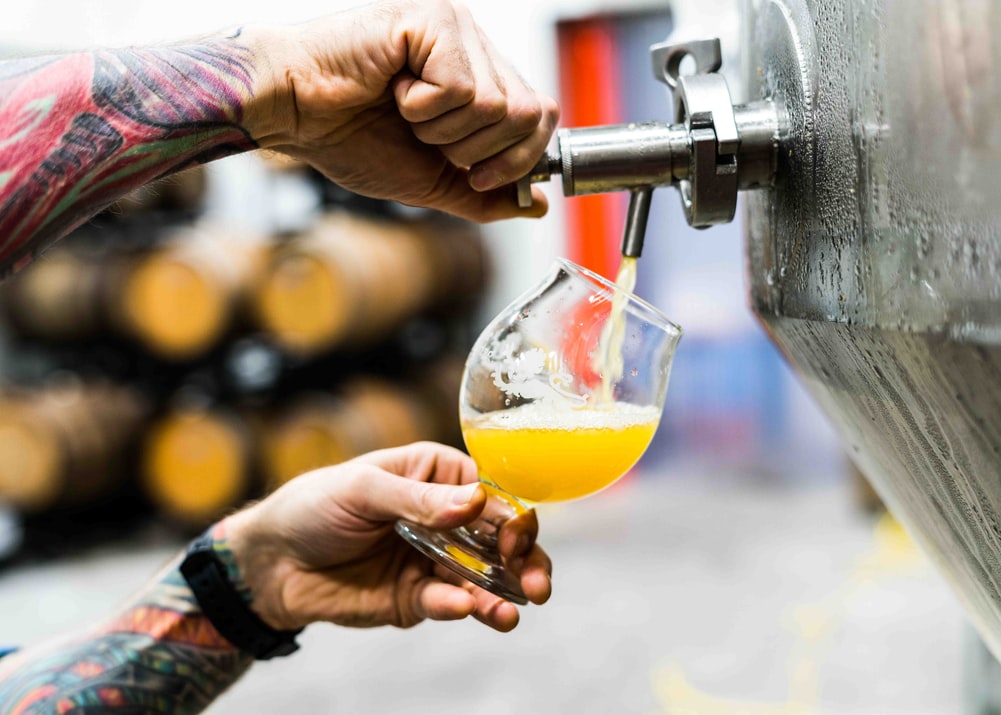 Introduction
Are you fond of 'Beer; and would like to know more about the different kinds of craft beers out there?
Do you know the five hottest selling and most preferred craft beers in the American market right now?
Have you tried award winning craft beers like American IPA, Wheat craft beer, American lager and others?
In recent years, the craft beer revolution in America has boomed big time. Americans love their beer more than any other liquor or spirit in the world. The advent of microbreweries, brewing up their own signature blends of craft beer has now become an American staple.
The preference attributed to craft beer over other hard beverages is attuned to it being enjoyed on all occasions. Whether it is the 'Super Bowl', or a simple stay-at-home 'Netflix and Chill' kind of evening, you can enjoy craft beer across occasions.
In this article, Melvin Brewing, one of America's leading craft beer institutions, discusses the five most enjoyed kinds of craft beers in USA.
List of 5 Different Types of Craft Beers Popular in America by Melvin Brewing
American Amber Ale-
American Amber Ale can be referred to as the one, which started it all. In a very short span of time, it has not only become an American staple, but also gained a significant fan following. Derived from its English cousin, the amber colour is attributed to the use of caramel.
In terms of appearance, American Amber Ale is darker when compared to pale ales. It also has a 'toffee' flavour because of crystal malts and caramel. Many brewers are also using tones of citric fruits like orange and lemon to come up with their own take on the classic.
American Pale Ale-
Like the Amber Ale, American Pale Ale is something, which is native to England. However, the experimentation and uniqueness that the style has gotten over the years makes it very much American. In this case, the difference comes from the kind of hops, which go into the malting process.
American Pale Ale is very popular on America's West Coast. It brings in a beautiful concoction of malts and hops, which lend it that fine medium toasted kind of flavour. It is a favourite food and beer pairing when it comes to seafood, cheeses and even chilli!
American IPA-
The Indian Pale Ale is not only an American favourite, but also has a truly global following. The American IPA has a distinctive taste, aroma and flavour, which separates it from the different kinds of craft beer combinations in the market.
In terms of flavour, the bitterness quotient is significant. The hop flavours are strong, and the beer has a higher alcohol presence percentage. American IPA is one of the most awarded craft beers to enter local and global competitions all over the world. It is also the highest selling.
American Brown Ale-
In terms of history and legacy, the American Brown Ale dates back to the day when beer used to be brewed at home, and not commercially. Many also attribute the origins of the American Brown Ale to the first immigrants who came to the US from Europe.
American Brown Ale is darker in colour and uses caramel, chocolate and roasted malts as its foundation ingredients. In terms of bitterness, the spectrum is quite wide. While some brewers prefer to maintain a high bitterness quotient, others opt for a low-to medium kind of intensity.
American Blonde Ale-
For someone who is new to the American craft beer scene, American Blonde Ale can be a good starting point. Many have lovingly termed it as the 'getaway beer' as it is the life of concerts, parties, get-togethers and vacations. The beer is light, easy, and crisp and brings in an inexplicable freshness whenever it is enjoyed.
As compared to the other beers, the carbonation is moderately high. This coupled with the medium blending of malts and hops, makes it a light, enjoyable beer that you can even have at the start of the day.
Conclusion
The appetite of the American people for craft beer is growing by the day. If you are someone who wants to start enjoying beer more frequently, you can take this list, head out to your favourite brewery or supermarket, and start the process.