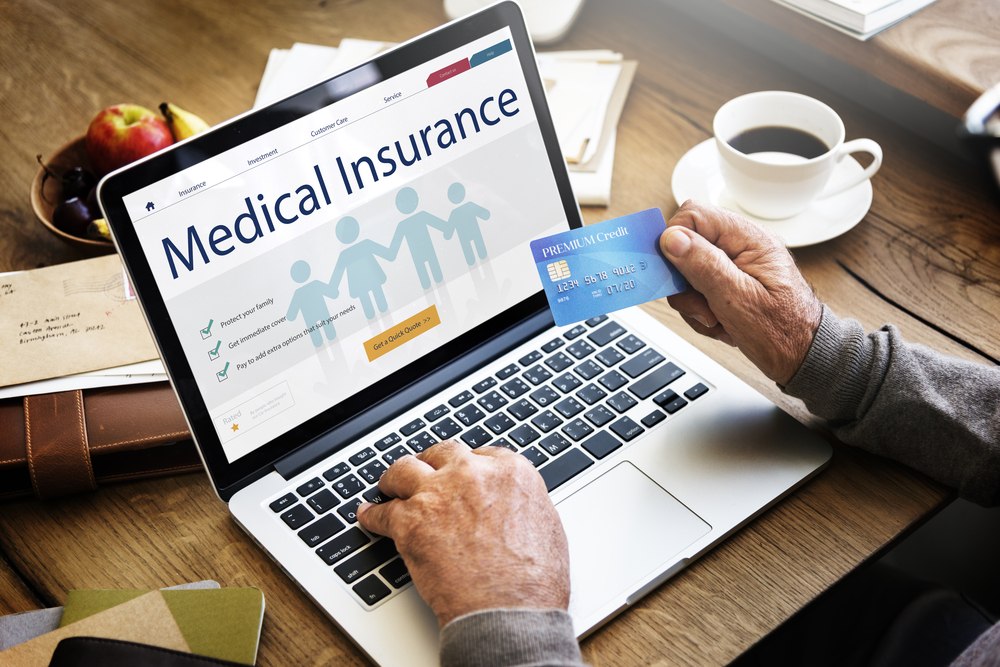 We are all now living in a world of uncertainty. The year is not even halfway over, but 2020 already feels like it has lasted a lifetime. Even those who haven't been directly affected by the coronavirus pandemic are likely dealing with local restrictions and some degree of financial fallout related to the crisis.
Of course, the immediate health effects are the gravest concern. And beyond the fear of actually getting sick, many people are now nervous about their health insurance. Even in the best of times, policies can be confusing. Add in all the conflicting news and it's hard to know what has and has not changed.
Fortunately, most things related to most types of healthcare coverage have not been affected. But you still probably have some questions. The following three are near the top of the list for many people, and we're here to help ease your mind with a few answers.
1. Will My Health Insurance Cover COVID-19?
In most cases, any comprehensive — and Affordable Care Act-compliant — healthcare plan should cover coronavirus-related health problems. This is an infectious disease, not a pre-existing condition, that causes respiratory and other potentially severe issues that could result in hospitalization. So most typical plans will cover related costs of care just as they would if you contracted the flu or other similar disease. Many are even legally required to pick up the tab.
That said, it always pays to look at your provider's website or even give a call to confirm. In general, however, most insurers main concern right now is working to communicate that they are indeed offering coverage within your plan for coronavirus-related care rather than doing anything to restrict coverage.
2. Does Medicare Cover Coronavirus?
Yes, even standard Medicare plans cover coronavirus-related care and services, including hospitalization, treatment, and testing. And because it is primarily a plane for seniors, it is now one of the better, more reliable forms of healthcare on the market that is helping millions benefit even during a pandemic.
That said, for both general medical care and treatment related to COVID-19, you may be able to benefit from a supplemental Medicare Advantage plan offered by an established and authorized provider such as Anthem. In addition to offering you access to a wider network of doctors, Medicare Advantage plans fully cover many common pharmaceuticals and often enable you to see a specialist directly without a referral. It is everything good about Medicare — plus more. Available from Medicare-approved insurers, it's best to compare Medicare Advantage plans side-by-side in order to find the right one for you.
Can I Seek Other Types of Medical Care Right Now?
Due to stresses on the healthcare system, some locations and hospitals have prohibited or cancelled all non-essential procedures. In most cases, this has created inconveniences more than serious problems, but many people remain confused on whether they are allowed to visits their doctors.
In generally, such restrictions have continued to be relaxed across the United States. But the answer likely comes down to where you live more than anything. In places where the local facilities remain strained, there may still be some limitations. So you should check with your local government and medical organizations for the latest updates. But as long as you are legally permitted to seek care currently in your area, your insurance plan will continue to function as it would in any other time.
Questioning Your Coverage — Now and for the Future
Tragically, the whole world is now seeing how fragile our health can be. Coronavirus is a brutal, highly contagious disease that is causing great pain across the globe. Millions are being affected directly and we are all suffering from the related societal fallout.
Right now, people are concerned with the most pressing questions: Am I covered for COVID-19? And can I seek medical care for other issues amid a pandemic?
But this is exactly why having the best possible healthcare coverage is so critical. Beyond these specific concerns, and even as we move beyond the worst of the pandemic, it will always be vital to get the right plan to keep you and your family safe.