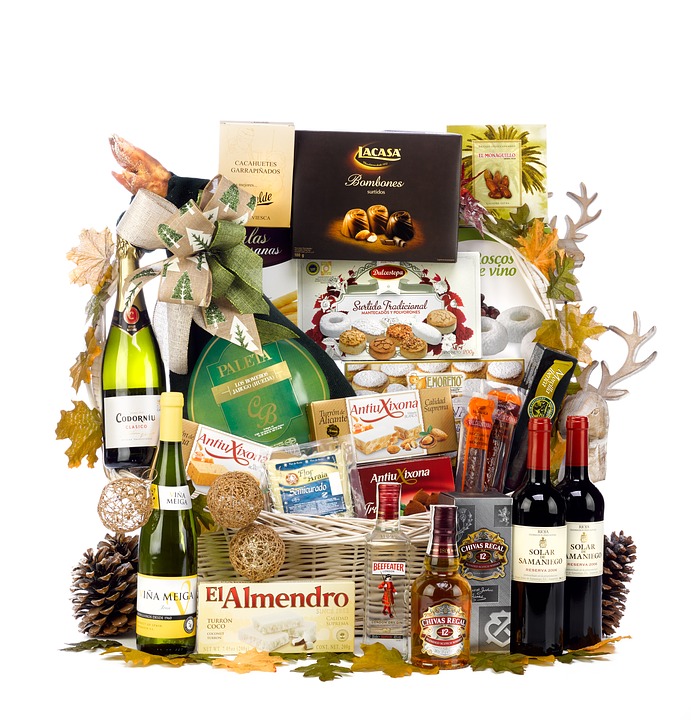 Christmas is right around the corner. It's one of those perfect peaceful times of the year, and it's usually a great family get-together. Food is plentiful, and the happiness is spread all around, the whole family fondly shares memories and exchanges gifts. For children it's one of the most awaited periods of the year, but that's not to say it's not the same for the adults and older youths. Everybody loves Christmas, but everybody especially loves Christmas gifts. An excellent way to show love to your closest people is to give them presents you've made yourself. Whether you bought kits to make them or improvised, it doesn't matter.
Snow Globe Cookie Jar
A great festive gifts that will have children both entertained, and asking for more cookies, you'll need a hermetic storage jar, a small plastic reindeer to place inside, a decorative plastic Christmas tree that'll fit along the deer, and a little bit of paint so you can paint white dots or snowflakes on the jar. Don't forget the red ribbon; it's perfect for accentuating the Christmas spirit.
Witty Embroidered Handkerchiefs
If you consider yourself a witty person, and have sewing skills, then embroidering handkerchiefs might just be the perfect DIY gift for you. All you'll need are common cotton handkerchiefs and a water soluble marker, and then write your favourite witty phrases on the hankies and in the end embroider the phrases with a standard stem stitch. If there are any stray marks, simply remove them with water.
Hamper Baskets
If you prefer to give a gift within a gift, then Christmas hampers are an excellent choice. It's a great choice for customising your gifts, because inside the hamper basket you can place whatever you want, like sweets, books, and toys. And the best thing is that even after Christmas, the hamper can be used as a storage place for everything else. All you'll need is a hamper kit, and you're good to go.
Thimble Necklace
A really sweet, but simple gift, the recipient will be charmed, for sure. You'll need a vintage thimble that can be very inexpensive, and you can turn it quite easily into a necklace. You'll need to use a small hammer and a two-penny nail so you can punch a hole in the centre of the thimble's top. Then place a flat top through the pole on the inside, so the pin's head remains inside the thimble. Then using needle-nose pliers twist the pin's exposed wire into a closed loop, and in the end attach a 6mm jump ring. Thread the pendant onto a chain necklace, and you've got yourself the perfect DIY gift.
Jewellery Magnets
If you have old vintage brooches gathering dust in your jewellery box, it might be time to put them to good use. You can easily turn them in good, efficient magnets by removing the pin hardware with needle-nose pliers, and then affixing a super strong magnet with a small bead of glue. Let it dry off overnight, and the following day you have a really cute Christmas gift.