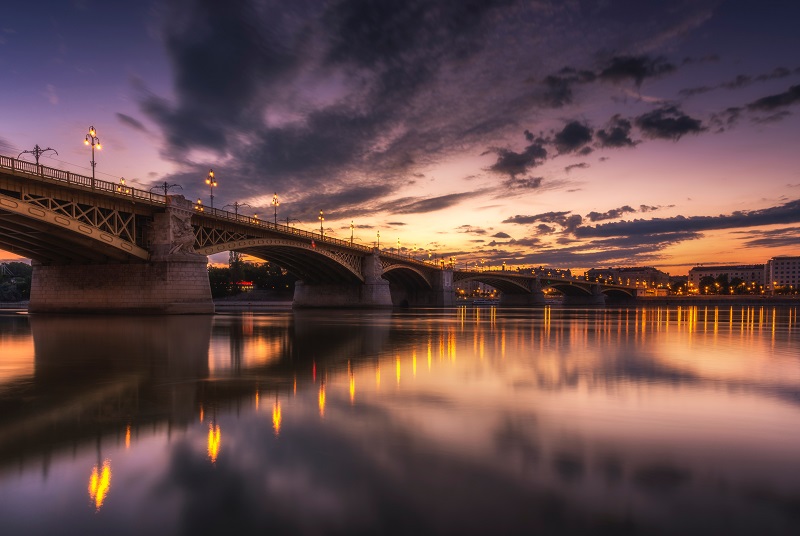 Europe is a wonderful continent filled with countries rich in history, tradition and sights. If you're planning a tour there, or picking out a range of countries to visit over the coming years, it's tough choosing just a handful of them to visit. However, one country that is often overlooked is Hungary. We know, what about all the other European countries that get so many holiday headlines? But seriously, Hungary is a fantastic holiday destination, for families, couples and singles alike. Let's take a look at four little reasons why Hungary should make your list.
Budapest
Like many capital cities, Budapest has an amazing river and a selection of modern and historic bridges spanning it, eight of them in the capital alone. The Buda side of the river is home to Buda Castle, the 13th century St. Matthias church and the Fisherman's bastion, both beautiful to behold. You can also enjoy wonderful views of the Pest side of the river. And, if you're not staying in the Hilton hotel that sits right next to the church, you can enjoy a ride up and down Castle hill on the Funicular. You can also enjoy exploring:
St. Margit's Island with lots of fun activities.
The magnificent Parliament buildings.
Markets are awash with beautifully embroidered items adorned with bright flowers.
Lake Balaton
At 50 miles long, Lake Balaton is the largest freshwater lake in central Europe. It's a major holiday destination, not just for Hungarians but many other Europeans too. But that shouldn't stop you from visiting it. There are many different towns around the 197 kilometers of shoreline, all offering a range of accommodation and access to the lakes, where swans will often share the water with you.
Due to the warm summer weather and long summer holidays, a September visit is a good option to avoid the crowds. You can enjoy cycling, walking or just lazing around and you won't have to pay through the nose for the opportunity, either. If you are planning on participating in an activity, you'll need to be sure your own travel insurance covers any possible accidents, if it doesn't, then your visit could quickly change from a dream holiday to a nightmare.
Ice-Cream
Italy may be the European destination of choice for ice-cream, but Hungary is a very close runner up. In the summer, the country is subject to high temperatures so ice-cream in every flavor imaginable is always the answer. Of course, ice cream is available pretty much everywhere in Hungary, but, for a real treat outside of Budapest, the Szent Korona Cukraszda, or the Holy Crown of Confectionary, in Soltvadkert, is well worth a visit. Don't worry if you're not an ice-cream lover, they have flavorful sorbets and an amazing selection of delicious cakes pastries, big and small. A real paradise for holidaymakers with a sweet tooth.
Thermal Baths
Thermal baths and spas are also popular in the Eastern European country. You'll find hot baths dotted all around the country. There are plush hotels with all the service you'd expect to come from them. Or, for something more relaxed, outdoor family pools tend to have them on offer too. A lovely way to relax while the kids are splashing around. Or, of you fancy a grown-up weekend away somewhere different, this is could be perfect option.
We've limited this post to four reasons, but there are so many more. If you want to try somewhere a little off the beaten path that still has a lot to offer, then Hungary is the place for you. We guarantee you won't be disappointed. And, once you've visited you'll encourage your friends and family to make the trip, too.