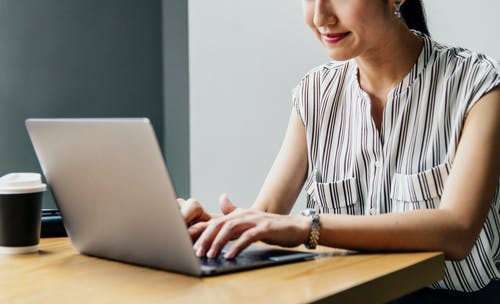 If you've ever wondered whether you should hire a ghostwriter for your business, there are important reasons to do so. Let's explore what a ghostwriter does and how they can help you.
Use the Internet to Your Advantage
Today, most businesses have an Internet presence, be it a website, blog or social media. If you're growing your business, expanding your online presence is a good idea. It's where 4 billion people spend their time every month.
Among those online users are plenty of prospects for your business. In fact, many Internet searches turn into same-day purchases offline, inside a store.
Marketing your business online is more effective and less expensive than other marketing techniques. Your company's blog content will remain visible until you take it down. That means today's content creation will continue to work for you tomorrow.
Content and How It Benefits You
Search engines value well-researched, well-written content that resonates with visitors. Here's how it works to benefit you:
Let's say your blog contains useful information related to your business.
People search for that useful content online.
Your blog is found in the search results.
A potential customer clicks through to read that content.
They feel compelled to reach out and do business with you.
Congratulations! Your blog's content just generated new business.
Content that resonates as credible, useful and engaging gets re­­­warded by search engines in the form of better rankings. Better rankings mean more visibility.
Content can be a powerful generator of sales and business. And when it comes to high-quality content, you can never have too much.
The Do It Yourself Approach
One way to generate content is to write a page or a post per week. Done consistently, this can result in improved traffic over time. But…
Do you have thetime to write content?
Do you even liketo write?
If you don't like writing, you probably won't do it. Remember, competition is fierce. You need enough content to outperform the competition.
A Ghostwriter Is the Solution
A skilled writer with the time and focus can craft the content you need to improve your company's visibility. Some writers can even shape your company into a trusted brand. With every page or post they create, your online visibility increases, an action that gains momentum over time. Best of all, a ghostwriter creates content in your name. You reap the rewards.
Hire a Ghostwriter Options
If you plan to hire a ghostwriter, here are some options to think about:
Use a Staff Writer– Assign an employee to the task. Make sure they stay the course, though. They'll need to post consistently.
Find a Freelancer– Pay them by the word or by the article. Order content as you go or in bulk.
Use an Agency– This is the most hands-free option. A full-service partner can strategize your content using keyword research. They can manage the project and shape your brand.
Whether you choose to write it yourself or outsource your content, the overall key is consistency. A ghostwriter can make your job easier and help you grow your business.