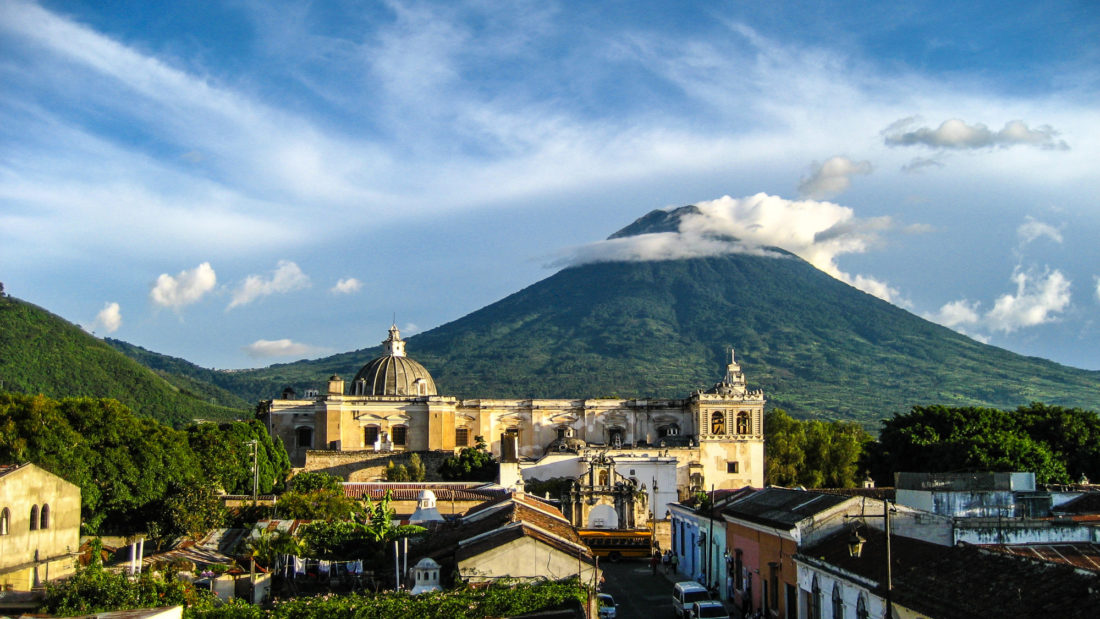 There's no better excuse to go on vacation than to visit somewhere you've never been to before. Whether you're jet setting across the globe to a European hot-spot on your bucket list or visiting a tropical location that's new to you, experiencing a place for the very first time definitely adds to the excitement of an upcoming trip.
If you've been thinking about taking some time off but you're not sure where to go, consider booking a ticket to Guatemala. Guatemala is a small country in Central America with plenty of adventure waiting for you. It's home to beautiful beaches, tons of history, super friendly locals, and more.
Not sure how to spend your time there? Here are 5 things you absolutely have to do while on vacation in Guatemala.
1. Connect With Nature
One of the first things you'll notice when flying into Guatemala is the lush greenery that covers most of the land. This country is home to thick forests that sit on gorgeous mountain ranges where there are also plenty of waterfalls and lakes.
You can plan to stay in cozy, secluded locations during part of your time here or book a day that will take you chasing waterfalls or to go kayaking on Lake Atitlan.
If you want to see something special, though, make sure you go to Semuc Champey. This is a small town set on a limestone formation around an underground river with many tiny pools in it. It's nestled deep in the jungle – and with a few rope swings to jump from and some caves to explore, your inner Tarzan is sure to come out here.  Get on these bikes for men to go around easily and enjoy the nature!
2. Visit an Active Volcano
Jungle hikes and water adventures are fun and all, but they're no match for walking at the foot of an active volcano. In Guatemala, you can take your pick of which volcano you'd like to visit. There are many to choose from all over the country, each with various tours and day trips available for tourists to enjoy.
Some tours are only done on foot while others have horses available for a more comfortable journey up the volcano. The volcanoes sit at various altitudes and offer different levels of difficulty for experienced hikers and curious first-timers alike to find something that suits them.
But no matter which volcano you choose or how you make your ascent, be sure you get to roast a marshmallow. As simple as it sounds, it's much cooler to roast a marshmallow on hot, active coals than it is to merely make one by the fire at home.
3. Go Back in Time
Once you're done exploring jungles and volcanoes, make sure to stop and take a look at the architecture around you in Guatemala's main tourist areas.
The buildings in many of these towns look very similar to what they did a few hundred years ago during Colonial times. Between the architectural design, the charming small features, and the unique colors of the buildings, a simple stroll around town is sure to be a memorable part of your Guatemalan vacation.
But, there's more to see than what meets the eye!
To see a glimpse of another moment in time, make sure you go back in the jungle to explore Mayan ruins. There are a few different areas in Guatemala where you can do this, so make sure you don't pass up the opportunity.
4. Explore a Local Market
Back in the city centers of Guatemala are plenty of markets for locals and tourists to enjoy. Here, you can find a snack to munch on, souvenirs to take home, or some new clothing items. Everything from fresh-made food to hand-embroidered skirts and unique pieces of jewelry are available, you just have to go in search of them!  While doing so, it is a breeze to waltz around in the best hybrid bikes, saves consumption, save electricity.
Don't hesitate to check out a few markets during your time here. You may end up having your favorite meal of the trip at one of the stands, or find something beautiful and unique that you wouldn't be able to get your hands on anywhere else.  Ladies will actually love to go around shopping and having a tete-a-tete with your friends and you can easily drive around using womens bikes for easy and breezy drive.
5. Experience the Culture of Guatemala Up-Close
Whether you're walking through the depths of the Guatemalan jungle or strolling around a market, make it a point to take in everything a vacation here! has to offer.
Strike up a conversation with the locals who are running your tour. Ask where the best food in town is when you stop at a stand for a souvenir. Try out your Spanish, learn about the local traditions, and maybe even attend a celebration that's going on while you're in town.
This is how the best memories are made when you're away from home. It's not in the fancy hotel room or the day-long adventure – it's in the everyday moments when you're talking to a local, or find yourself feeling like one, that makes exploring new places worthwhile.
Amazing Travel Hacks for Planning Your Vacation in Guatemala
The best travel advice to use on any vacation is to pack light and remember to go with the flow. However, some places are worth preparing for a little more than others.
There are certain things you should be sure to bring before heading on your vacation in Guatemala. After all, you won't be able to explore a volcano without comfortable walking shoes, and it would be a shame to spend your time in the jungle worrying about mosquito bites rather than taking in the scenery.
Be sure to plan properly for all the activities you're hoping to do. If you're not sure what you need, start with more and then work your way down to less.
Don't forget to bookmark our site to never miss any of our latest posts!