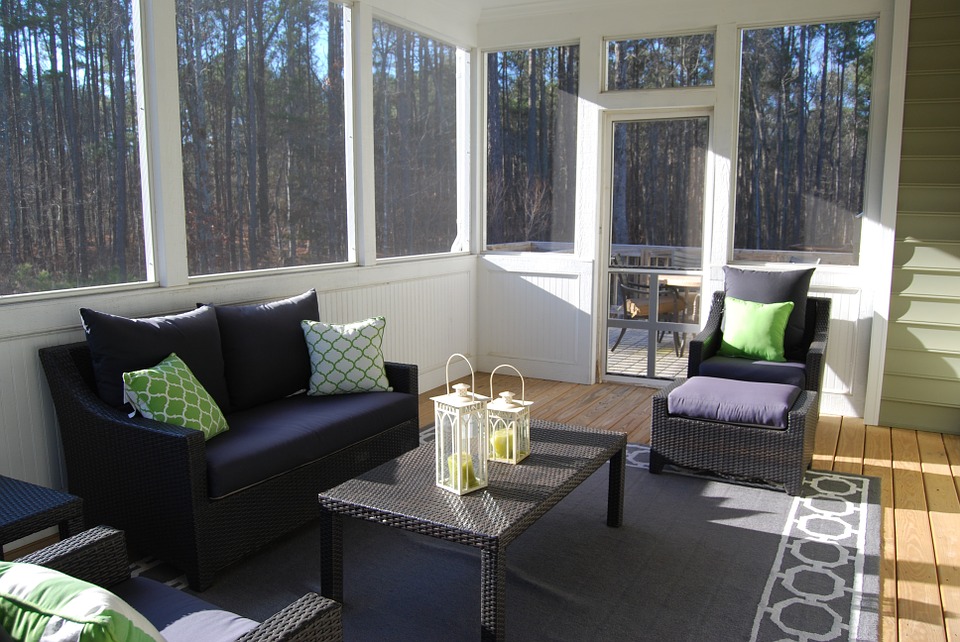 If you're looking at building an extension, which will give your room more space and are interested in the idea of building your very own sunroom, Community Builders Tulsa suggests 5 reasons why you build a functional yet stylish sunroom!
5 Reasons why you should get a sunroom:
Building a sunroom, will ensure that each member of your household can enjoy a bit of time alone
While you may spend the bulk of your time socializing with your family and friends in your home's lounge, there may be times when you want to enjoy a little down time. If you build a sunroom, you'll be able to read a book in a quiet nook in your sun room, while other members of your household congregate in the lounge or chill out in their bedrooms.
So if you're the type of individual who needs their own space, it's well worth investing in a brand new sunroom.
A sunroom is the perfect place to spend your afternoons in the middle of winter
If you build a sunroom, you'll still be able to enjoy spectacular views of the great outdoors when it's cold and rainy outside. As a sunroom is specifically designed so that you can sit in your sunroom and feel as if you're sitting outdoors, enjoying the sunshine.
Sunrooms are ideal for winter as they feature plenty of glass, which lets natural light stream into your sunroom, you'll be able to enjoy the warmth of the sun on your face, without having to bundle up in jackets, gloves and scarves, in order to feel the sun on your face.
Sunrooms are great for entertaining guests
If you frequently enjoy hosting your close friends and family members for barbecue lunches and informal lunches, it's well worth building a sun room as you'll be able to use your new sun room to entertain your guests.
If you enjoy hosting large groups of individuals, having a sunroom is a great idea as some of your guests can hold conversations in your lounge and kitchen while other guests can congregate in your sunroom.
You can't beat the view which you'll get from a sunroom
Imagine eating breakfast each morning and being able to enjoy a stunning view of your garden or of the beach. If you love the outdoors and love to sit and contemplate the world, whilst gazing at a beautiful view, it's definitely worth investing in your very own sunroom.
A sunroom makes a great makeshift office
If you don't work from home on a daily basis and only complete work at home on the odd occasion, you may want to use your sunroom as a makeshift office. As the more attractive a view you have whilst working, the more productive you're likely to be. So it's well worth getting some work done in your sunroom, where you'll enjoy a stunning view of your garden or of a nearby beach or forest.
If you're seriously contemplating building a sunroom, you won't regret building a sunroom as you'll be surprised at how much time you'll start to spend in your new sunroom!