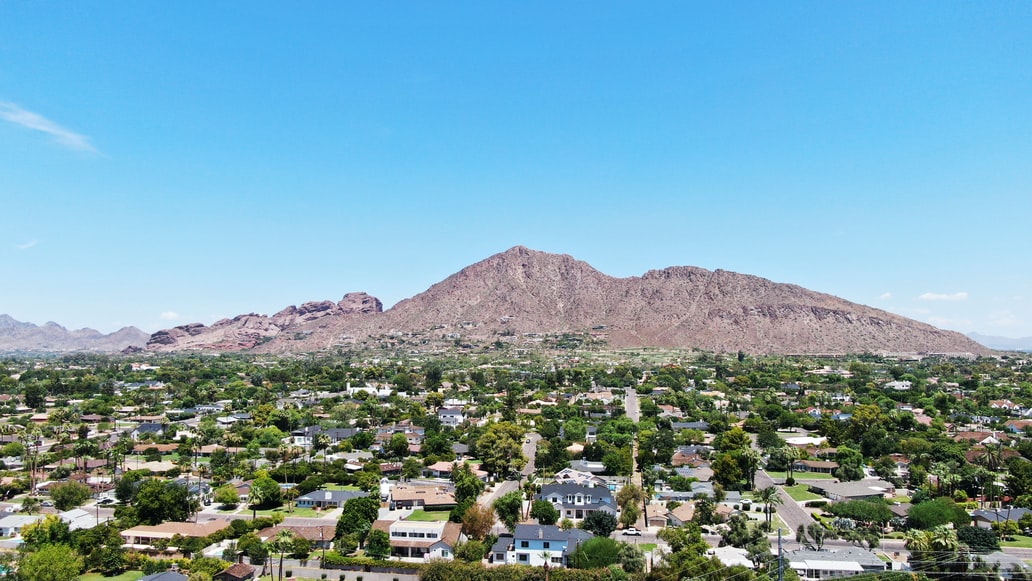 Phoenix is quickly becoming one of the trendiest places to live. With year-round great weather, a bustling metropolitan area and many large companies placing their headquarters in town.
With this, Phoenix has now become the most popular city in Arizona with just under 2 million people who are official residents there. There they get to enjoy the delicious Mexican food, the everyday sunshine, the spacious real estate and the delicious coffee scene. And, of course, the creative Phoenix billboards that give the city an extra unique point.
There have been more and more people moving to Phoenix every single year, meaning that it is becoming an ideal place to also advertise—whether it is a small or large company.
Advertisers have taken it to the next level in terms of the creativity and messaging with their billboard advertisements. Phoenix residents expect big, bold and humorous billboards throughout the Phoenix valley. And to ensure that you make the most of your billboard campaigns, we have rounded up the top billboards that residents all agree they love.
1. The muscular lawyer
This billboard definitely stood out amongst the cliché law firm billboards we often see. Combining a serious call to action with a humorous photo set up. Bryon Browne made fun of his muscular physique by wearing a ripped suit that shows off his biceps and lifting a dumbbell made of books, it became a billboard that all residents remembered. And for those that are wanting an injury lawyer later in life, Bryon Browne will definitely come to mind as a result of this billboard.
2. The zoo billboard
One of the greatest things to do in Phoenix is visiting their zoo, which is known for the range of large mammals and creepy critters. The Phoenix Zoo used their billboard to change perceptions of what residents can experience, as normally you think of giraffes and lions, instead of spiders. But the way in which this billboard put into perspective a child's bewilderment at seeing a spider in a playful way really hit home with residents in Phoenix and even won the ad agency themselves a few rewards for the simplistic and powerful message
3. The digital clock billboard
Phoenix residents loved the radio station billboard that also doubled as a digital clock. The brilliance behind sharing both practical information like the time and encouraging drivers to tune into the radio station really created a great attention grabber.
4. The countdown billboard
Thanks to the use of digital billboards, Fox 10 really took advantage of the animation elements and created an actual countdown with the hours and minutes until the season premier of one of their new television shows. The concept was super simple but also created an insanely large amount of anticipation. It also got Phoenix residents talking about the show more, with many aware of the premier and exactly when it would air on television.
5. The hashtag contest billboard
Everyone loves to win, and that is why the Heinz #heinzhappymoments competition plastered on billboards all throughout the city was such a huge success. The number of entries was proof enough that the billboard had worked and residents loved that they were able to be part of a contest that was so positive. With 100 competition winners, residents participated in the competition knowing they actually had more of a chance, while also loving the fact they could spread positivity on their social media.
6. The directional billboard
When Smashburger started its chains in the city, residents loved that the company utilized billboards to actually promote the streets these delicious burger joints could be found on. It not only save the time of having to research directions but encouraged many Phoenix residents to change the course of direction and go indulge in a burger that very moment. And with a larger than life image of their classic burger also on display, how could anyone resist?
7. The optimistic billboard
The University of Phoenix took to the city to promote optimistic messages of investing in residents' futures with their simple and personable advertising campaign. Showcasing images of relatable and ordinary people who attended the school and a simple call to action of visiting their enrollment website, the billboards resonated with residents because they loved that education was being prioritized in their city.
There has been a range of creative billboard campaigns that Phoenix residents love. And with these six case studies offering you the inspiration to launch your own, yours will soon be one that the city falls in love with as well.