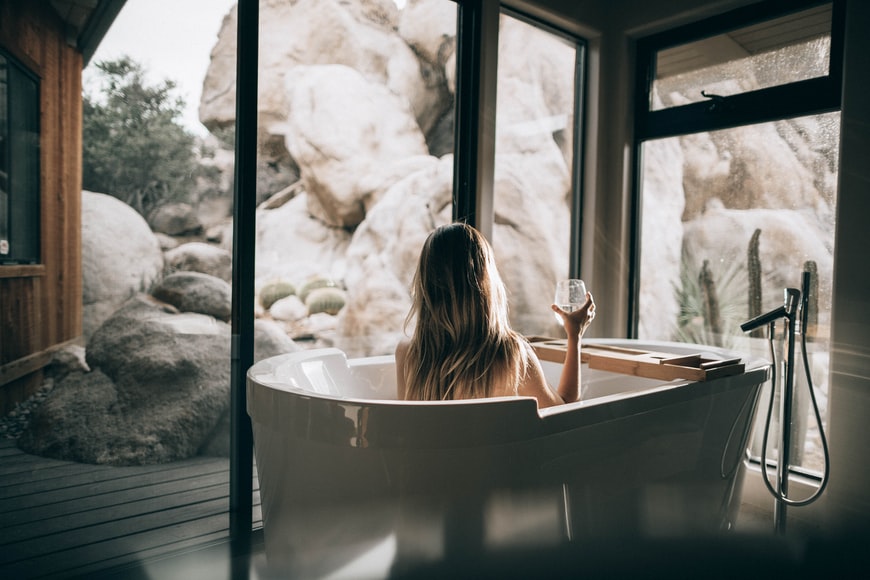 Practicing self-care is a key part of keeping your mind and body healthy, especially in today's hectic and often stressful world. It can be an effective way to unwind, destress, and boost your wellbeing, enabling you to forget about work and other anxiety-inducing issues for a little while. One of the most popular ways to indulge in self-care is with a pampering day at the spa; however, this isn't always a realistic option due to factors such as time and cost. In which case, why not consider bringing the spa to you? If that sounds good, here are some top tips for recreating a blissfully relaxing spa experience in the comfort of your own home.
Timing
A vital part of ensuring that your home spa day is a genuinely soothing experience is choosing the right time for it. After all, you're going to struggle to switch off if you have the kids running around making noise and a long list of chores to complete. So, see if you can find an afternoon when you have the house all to yourself, and your schedule is empty so that you can truly unplug and focus on that much-needed me-time. Then take the landline off the hook, put your cellphone on silent, and ignore the doorbell if it rings!
Setting
Once you have the time set aside for your spa day, it will be time to prepare your bathroom. Again, it's those luxurious finishing touches that are most effective at achieving a relaxing vibe, so grab a Kohls 30 off coupon and do some shopping to get ready. For instance, you could stock up on some relaxing bath salts or bubble bath – fragrances such as lavender are particularly good at creating a soothing atmosphere – for a long soak in the tub. You might also want to think about a bath pillow for extra comfort or a bath tray with space for a book, iPad, chocolates, and a glass of wine to truly capture that indulgent feeling of being pampered.
Another great tip is to find a calming playlist on Spotify for ambient background music or even create your own, so you can include all your favorite songs. Getting some scented candles is also a fantastic idea because these add fragrance and a soft, flickering glow that's wonderfully atmospheric.
Mindfulness
To truly relax, it's important to focus on the mind as well as the body. In addition to putting away your cell phone, you could try techniques such as meditation or breathing exercises to help slow your heart rate and reduce stress. A nice choice for beginners is box breathing, where you simply breathe in for four seconds, hold for four seconds, breathe out for four seconds, hold for four seconds, and repeat. Another effective activity is coloring. We often think this is just for children, but adult coloring books are becoming far more popular these days and have been shown to reduce feelings of anxiety. Test out a few different ideas in advance to discover what works best for you, then incorporate your chosen activities into your spa day!