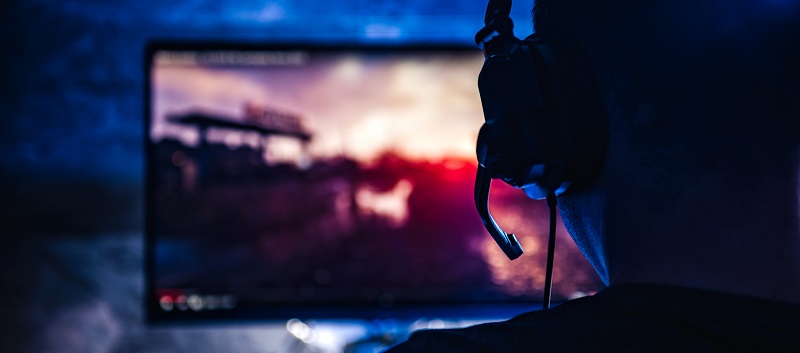 Betting on sports events is one of the most famous and loved ways of entertainment for millions of people. With the COVID-19 pandemic, most of the leagues are suspended and players can't entertain themselves the way they did before.
On the other hand, virtual sports are still available. During the last months, online bookmakers that provide e-Sports opportunities show a large increase in attendance. While that's logical, is it the only reason for the positive evolution of virtual sports gambling?
E-Sports basics
Electronic sports are video game competitions between 2 or more players. Essentially, most common genres can be divided into several categories – arena battles, first-person shooters, strategies in real-time, battle royals, and various fighting and card games.
Each visitor can choose to take part of the action or only participate as a spectator. While watching through live stream you have the opportunity to place different bets. And many people do it. That's why it's almost mandatory for each reputable gaming platform to set aside space for the eSports section.
Gamblers seem to love it 
Sports betting online  is so popular mainly because of the large number of opportunities. You can bet on everything – football, basketball, horse races, car racing, etc. With their virtual equivalent is almost the same. But with few advantages.
What a regular punter does before deciding how to customize his wager? Assess the risk, taking under consideration all factors. Circumstances like physical condition of the athletes, injuries, weather, hosting or playing as a guest, and many others. It could take time in order for all the necessary information to be collected and analyzed.
If you wish to avoid that research you can turn any virtual league or tournament. It all depends of the qualities and skills of the specific player. No other factors are influencing his presentation. You can of course check his previous results in order to determine the odds but that's pretty much what you can and need to do.
Plenty of opportunities
Besides the team sports, punters have a whole universe of other available options. For example, if you like shooting games you can follow some of the best players in CS: GO. There are constantly tournaments and you can watch and pick a favorite. Then you can put your stakes on everything, from who is going to win or rank first, to the number of kills or deaths, different map or final ranking, etc. Honestly, options are even greater than those in the classic sports betting.
Many fans prefer more complicated genres like real-time strategies or multiplayer online battle arena. Franchises like World of Warcraft, Dota 2 and Leagues of Legends are world-famous and have hundreds of thousands of fans.
Completion time
An important advantage of virtual games betting is the length. For example, if you decide to bet on a football match from the Premier League, you will have to wait almost 2 hours to see the final score. In FIFA 2020, the maximum time is about 20 minutes. And that's if you decide to watch all replays and cut scenes.
When it comes to long-shot gambling, difference becomes really big. Like guessing who will win the Spanish La Liga. In the real world, it will take a few months but in the virtual much lesser. Most of the tournaments last from 1 day to about a week.
Gamblers can't wait to see the outcome and cash the potential winnings. So they love the way things are going.
The similarity to some casino games
One of those most attractive sides of casino games is the uncertainty that follows every wager you make. The thrill is in the foundation of classics like the blackjack, roulette and poker. Slots are fully random and casino fans are coming to play over and over again. Following that logic, there are many similarities to e-Sports.
As we said, you can do only limited research and can't prepare really well. So you can act the same way like in an online casino. Put smaller stakes on possible outcomes with better odds.
For example, if you have watched the last 20 appearances of certain Counter-Strike player and every time it did at least 100 kills, there's a high chance to repeat it again.
Furthermore, there are many slot machines on a sports theme or based on video games like Call of Duty. That is familiar to users and they can easily turn in case of need for diversity.
Final words
Virtual sports betting is a good alternative and provides new horizons to punters. They are also another way to escape boredom in situations like the COVID-19 pandemic. Many gaming companies are working close to live streaming platforms like Twitch and YouTube in order to provide better quality. And if you're a gamer, you can start purchasing live Twitch viewers to capitalise on your gaming skills So the future looks bright!