Exercising regularly brings a whole host of benefits to our health, and as well as making us look good it also produces the 'happy hormone' endorphin, so you'll feel great too. To make the most of the benefits that keeping fit can bring, however, it's essential to find a form of exercise that you love. When you enjoy exercise, you'll want to do it again and again, whatever the weather, and for many people cycling is the best and most enjoyable form of exercise of them all.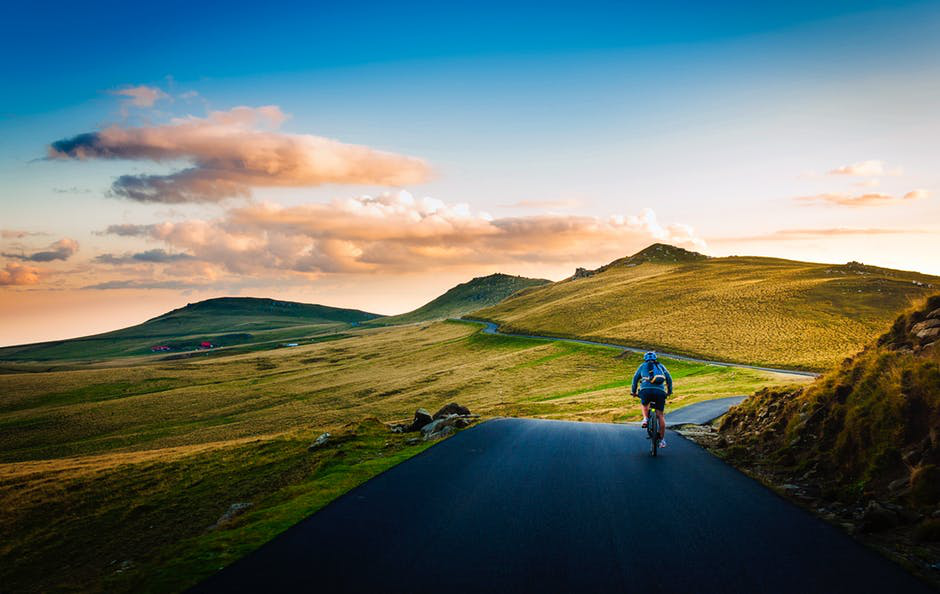 Get a Full Body Work Out
Many types of exercise provide a work out for one particular part of the body, but cycling can give you a full body work out. When you cycle, particularly when going uphill, you burn fat and grow muscle at the same time, so regular cycling can quickly help you get lean and into the best shape of your life. The aerobic quality of cycling is also a great way to shed excess weight, as an hour's cycling can typically burn between 400 and 1000 calories, depending upon the intensity of the pedaling. As well as working out most of your body's major muscle groups, it's also relatively low impact because much of it is done from a sedentary position; this makes it ideal for the elderly or those with joint problems.
Enjoy the Stunning Countryside
America has stunning countryside, much of it within close proximity to our cities, but it's hard to see and appreciate it from within a car. Cycling is the perfect way to get into the rural areas of our country and then enjoy them to the full. Remember that it doesn't have to be a race, and once you've found an area of particular interest you can slow down your speed and enjoy it to the full. On a related note, cycling is much better for the environment of course because it's a zero carbon emission activity, which helps make America and the planet as a whole a greener place.
A Low-Cost Hobby You Can Scale Up at Leisure
Another significant advantage of cycling to keep fit is that it can be very inexpensive to do. Yes, there are modern carbon fiber racing bikes that cost several thousand dollars, but a good quality beginner's fixed gear bike can be bought for around two or three hundred dollars. Once  you have the cycling bug, it's easy to scale up your equipment too by buying lighter racing bikes or mountain bikes, or Team Cycling Jerseys made to your own design or in tribute to your favorite professional cycling team. From jerseys to bibs, gloves, hats and shoes, high quality cycling clothing can cost less than you think.
These are just some of the many advantages that come from selecting cycling as your exercise of choice. It can be done on your own, or alternatively there are cycling clubs in every state that allow you to share the joy of a group cycling adventure. Once tried, you'll wonder why you didn't get into cycling much sooner, and as you may start using your bike instead of your car it can significantly reduce your fuel expenditure too.