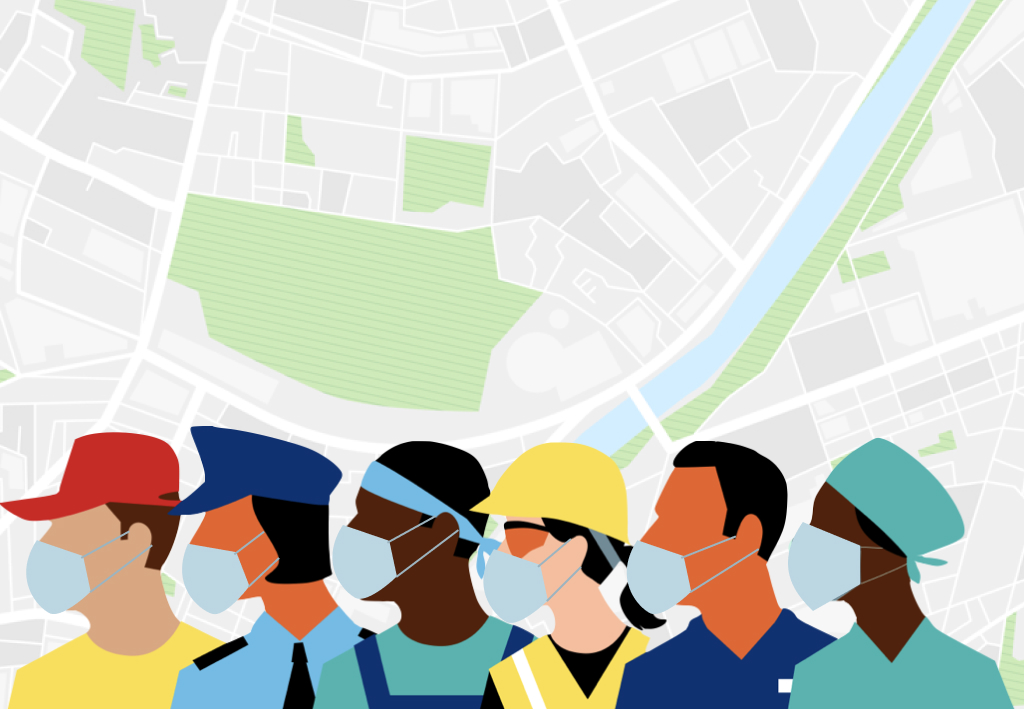 We know that Covid-19, caused by SARS-CoV-2, travels through the air. That's why, for some time, a lot of coffee places, restaurants, and malls were closed. But as the weather got better, people started relaxing and enjoying outdoor bars.
The number of people going back to restaurants and bars is increasing, and these places' limited capacity is no longer 50%. This is okay when it is an outdoor place where there is a constant change of air. Universities and schools are also opening, and some of them will have in-person teachings.
But, as the weather gets colder, there will be no outdoor seating option or having lunch. Experts fear that there will be gatherings in closed spaces and that there will be no sufficient airflow. This could potentially cause the second wave of this virus.
On the other hand, businesses like pubs, restaurants, and others can't be closed again. The pandemic affects our health but also our budget. Some of the owners are afraid that they will lose a lot of money and that it will be hard to recover after that.
Although every business has suffered from the pandemic in the last few months, there is something the owners of these places can do. There are a couple of regulations they need to follow, like keeping distance between tables and the staff wearing masks.
Even if you are not the type to go out and sit in a restaurant, you have probably spent a lot of time at home during this pandemic. Studies show that the majority of people in the last couple of months spent 90% of their time at home.
That's why you need to think about improving the quality of the air. If you want to keep reading about this topic, follow the link https://www.colorado.edu/engineering/2020/04/03/indoor-air-quality-expert-tackles-questions-covid-19.
How to improve air quality, reduce pollution, and slow the pandemic?
There are a lot of things other than COVID-19 that are airborne and can affect our health. One of the most popular topics before the pandemic started was pollution. Everyone focused on improving the air quality in their homes.
Some studies have even shown that pollution can be worse indoors than outdoors. That's because of the lack of airflow. This is why homes, bars, and restaurants focused on improving the airing even before the pandemic started.
If the airflow at home with natural ventilation should be changed once in an hour or two, at a restaurant, it should be changed for about six times every hour. That can be tricky to do in the winter.
How do you "change" the air in an indoor space without cooling the whole area? You certainly can't disinfect or spray in an indoor space after every guest. Not only that, but it won't be good for anyone's health.
You don't want to catch the virus, but you also don't want to breathe chemicals all day long. It is essential that you provide a safe environment for you, your staff, and your guests.
You would need a better technique to provide proper airing. This can be done with improved airflow. And to improve the airflow, you will need to increase or improve the ventilation at your place. You can also regularly change the air filters.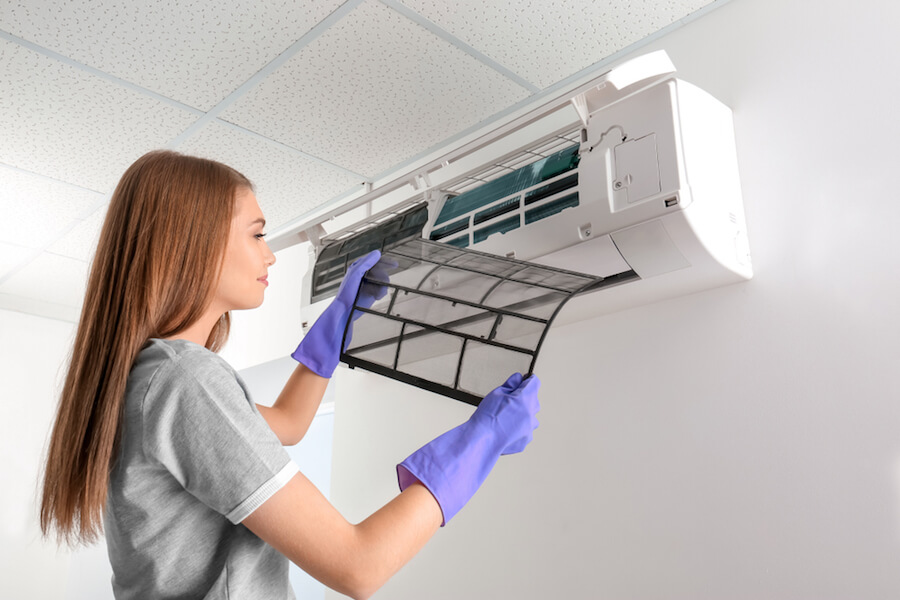 Changing the air filters
When you read changing the filters, you are probably thinking of the ones in the air-conditioning systems. And you won't be wrong assuming that those are the most important ones to change. They are cycling the air and can gather some of the air pollutants from time to time.
They can even stop working if they are not changed regularly. But those are not the only ones that need to change. Other filters need to be changed from time to time.
They can be responsible for the lack of airing if there are forgotten for an extended period. The important part is to check every filter in your place. You can start with the clothes dryer machine, kitchen vents, and even vac cleaner.
They need constant maintaining, so they push back the polluted air. Usually, it is recommended to check them and change them every other month. That, of course, depends on how often you use those appliances.
Clean the air ducts 
You can change the filters, but it won't make much difference if the ducts are clogged or dirty. These are responsible for distributing air in your home, bar, restaurant, etc. Some of them may not be installed properly or may have broken over time. Others can be filled with dirt and dust.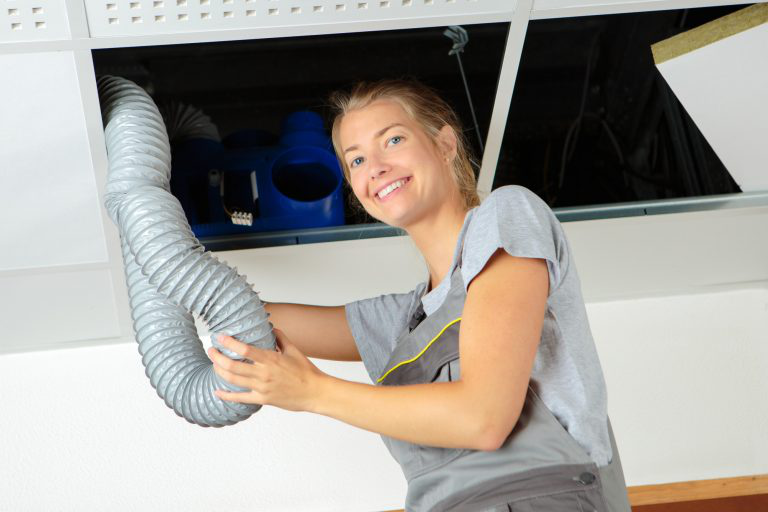 Because these are carrying the air too, it is crucial for you to keep them clean. Maintaining them on a regular basis will undoubtedly improve the quality of airflow in every space. Even if you can manage to find time to do this from time to time, you could always hire someone to check them for you and keep them clean. Read more on this page.
Control the humidity 
Places that are humid filled with moisture can trigger the appearance of mold. This can cause respiratory issues that include asthma and allergies. Difficulty in breathing and unpleasant smell while eating in a restaurant are things you don't want your guests to experience.
That's why it is essential to check the humidity level inside the room from time to time and make sure you control it. The easiest way is to install air quality detectors.
What are air quality detectors?
They are devices that detect the pollution of the air in the area close by. These are practical and easy to install. A lot of schools use these devices to track smell from vaping and smoking. This way, they can reduce the risk of children from getting into this nasty habit.
The best thing about these detectors is that they can work indoor and outdoor. There are different types of air quality detectors. Nowadays, some of them are specialized in a way for a specific thing. But all in all, they all are designed to detect sulfur dioxide, nitrous oxide, carbon monoxide, ozone, and particulate matter.
Unlike in the past, where it was a luxury to own a detector like this one, these days, they are affordable. This is due to the development of technology and the demand and interest in these detectors.
The ability to monitor the quality of air can be beneficial for our health and the health of others. They are designed so they can be easy to install. Take Zeptive – sensor equipment for example, this doesn't even need wiring. The detector works on a battery and can be connected to a computer or phone to see when the air in a particular room has an increased quantity of chemical components.
Better immunity with more quality air 
Although these devices cannot detect COVID-19, they can certainly help slow down the virus's spread. How so? Improving the quality of the air is not only a temporary thing to do. It is essential for your health, and it can reduce the risk of asthma and allergy.
So, if you take good care of your health, any type of virus that may come will be easier for you to handle. Moreover, these detectors will notify you if there is a need for ventilation or harmful chemicals. So, if you own a restaurant, getting a detector like this would be a big plus. Learn more on this link https://www.consumerreports.org/air-purifiers/what-to-know-about-air-purifiers-and-coronavirus/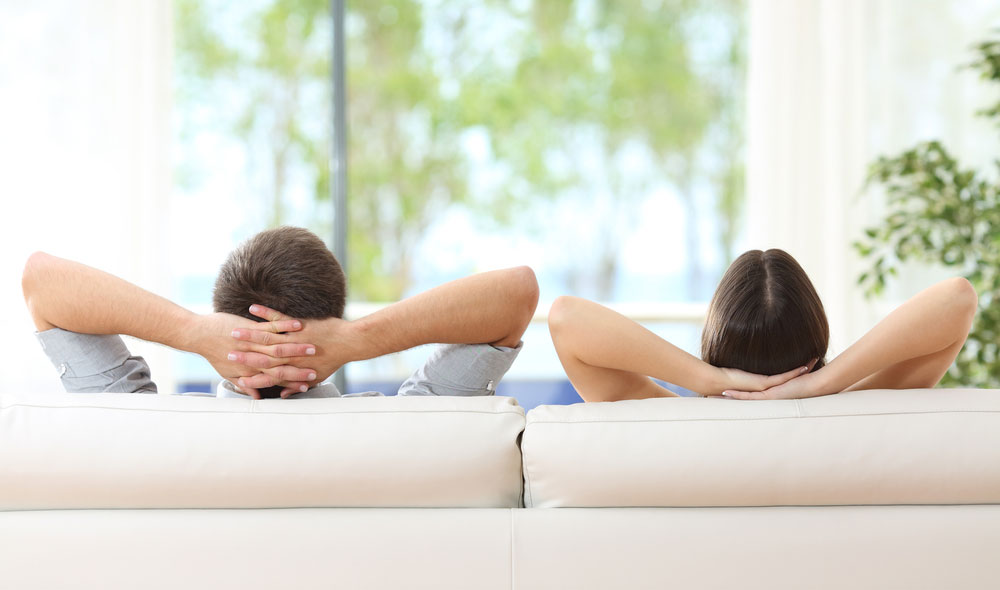 "Changing" the air regularly reduces the risk of any virus being spread between your customers. This way, you will have satisfied customers that are more likely to come again.
What more can you do?
You can try to ventilate. Let the outdoor breeze come through indoor spaces to reduce the risk of airborne viruses. And the easiest way to do it is to open windows. This way, if there is a virus in the air, it will be in small concentrations, and being such is less likely to spread and infect someone.
This can be tricky during the winter and not at all cost-effective. Reheating big spaces can be expensive for the owners of bars and restaurants. That's why air quality detectors are highly recommended. This way, you will know exactly how much you need to ventilate and, at the same time, monitor the air quality. You and your guest will feel safer not only from the pandemic but from other harmful gas leakages.