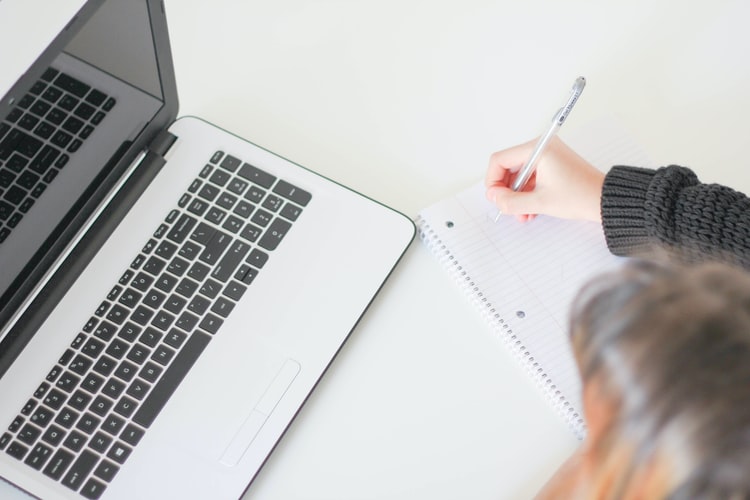 If you are currently working within the nursing industry, or even if you have just started out in your training, then you will likely be aware that there are constant career advancement opportunities. One way to move your nursing career to the next level is by studying an online nursing program. These can provide a high level of education to practicing RNs, allowing them to study to become nurse practitioners while continuing to work at their current jobs. Nurse Practitioners are a valuable component of a medical team, and they specialize in a specific area of nursing. The online MSN programs are designed for practicing RNs, so they provide a flexible study option that can help boost your nursing career. You may already know the area in which you want to specialize or still not be completely sure. Either way, there are many available NP roles, and the online MSN programs can help you train to work in your dream nursing role. These are just a few things to consider when you are taking an online MSN, so be sure to read on and take notes to get some inspiration for your future.
Course Choice
The online MSN programs are Masters of Science in Nursing courses that are designed to prepare you to work as a nurse practitioner. Depending on the area you want to specialize in, you will choose a course pathway accordingly. The online MSN programs will allow you to gain the clinical expertise required to assess, treat, manage, and prevent acute and chronic diseases within the area you are focusing on. Examples of these areas include gerontology, mental health, and pediatrics, and the length of the course can also vary depending on the pathway you choose. The pathways are:
Psychiatric Mental Health Nurse Practitioner Degree, 28 months to complete
Family Nurse Practitioner Degree, 30 months to complete
Pediatric Nurse Practitioner Degree, 28 months to complete
Adult-Gerontology, Primary Care, Nurse Practitioner Degree, 24 months to complete
The career options that you are eligible for will depend on the pathway you choose, as these more advanced jobs require a more advanced level of education. There are different courses such as Theoretical Perspectives for Advanced Practice, Moral and Ethical Decision Making, and Role Development and Leadership in each pathway. To make the programs as flexible as possible, each course can be studied one at a time, with one course being studied for 7-weeks, followed by a 1-week break, before moving onto the next course.
Regardless of the stage, you are at in your nursing career, it is important to consider your educational and training options and your ultimate career goals. This will help you be prepared for the requirements of your dream nursing role and ensure that you understand what is expected of you during this journey.
Is it for you?
When you study the online MSN programs, you will, of course learn the technical skills required to work in your chosen field of nursing. This will build upon your existing skills as an RN and teach you new ones that are essential for working in these roles. In addition to these technical nursing skills, there are also many personal skills that nurses need to use every day. Likely, you will already have many of these skills if you are a practicing RN, but the online MSN programs will help teach you how to adapt these skills to the new situations you may find yourself in. Some of the essential skills that nurses of any level or role need include:
Communication- communication in nursing is incredibly important, as you will be talking to and with many different types of people, some without the same level of medical knowledge as you. Communication does not just mean talking; it also refers to listening and observing and paying attention to non-verbal cues such as body language. It is vital to know how to adapt your communication techniques depending on the situation and the person you are speaking with, as you will often have to communicate complex medical information, and you need to make sure that it is properly understood.
Stamina- did you know that nurses can walk up to 4 miles on an average shift? You will need to be physically strong and fit to keep up with the rigorous demands of the role. This can include standing and being on your feet for long periods, as well as moving and lifting machinery and patients. Furthermore, it is also important to have emotional stamina, as nursing can be an intense role, and you will need to ensure you remain healthy to deliver the best care to your patients.
Teamwork- teamwork goes hand in hand with communication and knowing how to work with many types of people. NPs are usually part of a larger, multidisciplinary team, and you will need to work with all team members in order to provide the best care for the patient.
Willingness to learn- because the medical industry is constantly evolving, it is important for nursing to be willing and able to update their knowledge and continually learn. This helps you to provide the most up-to-date care to your patients.
Critical thinking- this involves looking at a situation objectively and making a judgment on it. As a nurse, you will constantly be using your critical thinking, judgment, and problem-solving skills and your vast knowledge to efficiently run through possible solutions before finding the most suitable one.
Compassion and empathy- compassion is the ability to feel sympathy and the desire to fix whatever is causing the patient distress or pain, and empathy means being able to put yourself in the shoes of the patient to understand their feelings and situation better. Both are important attributes in nurses and can help make the patient feel more safe, comfortable, and connected in what can be very stressful times.
These are only a few of the many skills and traits that you will need to use and develop throughout your nursing career, and online MSN programs can help you develop, utilize, and apply these.
What are the different career outcomes?
Online MSN programs can prepare you to work in many different advanced nursing roles as a nurse practitioner. NPs are mid-level, nonphysician clinicians, which means that they can perform many of the clinical and diagnostic functions of a medical doctor, even though they are not trained as one. Another defining element of an NP is that they can practice independently in some states without the supervision of a physician. In general, NPs focus on promoting wellness through patient education.
Adult-Gerontology, Primary Care, Nurse Practitioner
AGNPs can focus in one of two areas; primary or acute care, and online MSN programs prepare you to work in the former. AGNPs who focus on primary care provide healthcare services to those who are young adults and upwards and who are not normally ill. Your responsibilities and tasks may include educating patients and caregivers, encouraging and promoting healthy life choices, and managing the transitions between care settings.
Family Nurse Practitioner
FNPs treat patients of all ages and genders and understand the importance of family-centered healthcare. They also work across all body systems and diseases in settings including clinics, hospitals, community centers, and areas with historically long waiting lists for physicians, such as rural areas. The responsibilities of an FNP may include assessing and diagnosing patients, prescribing medication, educating patients to promote health, and managing treatment plans.
Psychiatric Mental Health Nurse Practitioner
PMHNPs offer a range of mental health care services to individuals, groups, or communities. You can choose to generalize or specialize in certain areas, such as forensics. An PMHNP's tasks can include assessing and diagnosing patients, prescribing, and managing medication, managing patient care, providing emergency psychiatric services, and conducting therapy.
Pediatric Nurse Practitioner
PNPs specialize in caring for babies, children, and young people, from birth to around age 21. PNPs focus not only on primary care, but they can also manage acute and chronic illnesses. As a PNP, your tasks may include growth and development, preventative health, developmental check-ups, physical assessments, treating a variety of illnesses and injuries, as well as providing emotional support and advice to patients and their families.
These are the roles that the online MSN programs can prepare you to work in, depending on which pathway you choose. The courses are designed to be completed alongside your current role and shifts, and once you have completed your course, you will need to undergo various certification and licensing exams before you begin looking for jobs. These can also vary depending on your state, so it is important to consider where you want to be working and practicing.
Study online
The online MSN programs use blended learning to provide a high level of education to the students. Blended learning means the use of multiple learning and teaching techniques, from online coursework to practical classes, placements, and internships. This helps to make the course more achievable, flexible, and cost-effective. There are many other benefits of online courses, such as reducing costs, developing personal skills, and giving you access to more educational opportunities and institutions.
Skills
With the online MSN programs, you will be expecting to learn the technical skills required to succeed in your new roles, but you will also have the chance to practice and develop those soft skills that you may already have. Soft skills are a set of transferable, non-technical skills that help you succeed in any workplace, and some are particularly useful for nurses. They include things such as communication, organization, self-motivation, and critical thinking. You will be able to develop these skills while learning online, as you will use many of them while overcoming the unique challenges that come with online learning to become a more independent learner.
Cost
Being a student at any level can be very expensive, with financial expenses including things like travel, accommodation, tuition fees, and other living costs. It can also seem like a waste of time and money if you already have a job and qualifications, but there are constant opportunities to advance your career in the nursing industry, and therefore investing in more qualifications can be worthwhile. Online MSN programs can help you save money in various ways, such as not having to commute to classes every day and learning from home. Furthermore, they allow you to continue working alongside your studies, meaning you can continue earning money while you learn.
Location
Your physical location can be a barrier to accessing certain types or levels of education, as your local college or university may not offer the courses you need. Not only can this delay your career plans, but it could lead you to study something that you do not need or want to study. Online courses make your physical location less of a barrier and can provide access to the programs you require to help advance to the next step of your nursing career. Furthermore, learning mostly from home gives you more control over your learning environment, your pace, and the techniques you use to learn. These factors are very valuable, as they can help you enjoy the course more and develop useful learning habits and techniques for the future.
The online MSN programs are a great way to gain higher qualifications in a flexible learning environment. You will be able to develop both the personal and technical skills required to work in more advanced areas of nursing and could even continue your education to the DNP level. There are often higher-level career opportunities for those with higher-level qualifications, and online MSN programs could help you achieve your ideal nursing career. Nurse practitioners are important medical professionals and offer so much medical and emotional support to patients and their families, and training to become one can be a very rewarding career move that will allow you to help many people, as well as develop your knowledge in an area of nursing that you are passionate about.