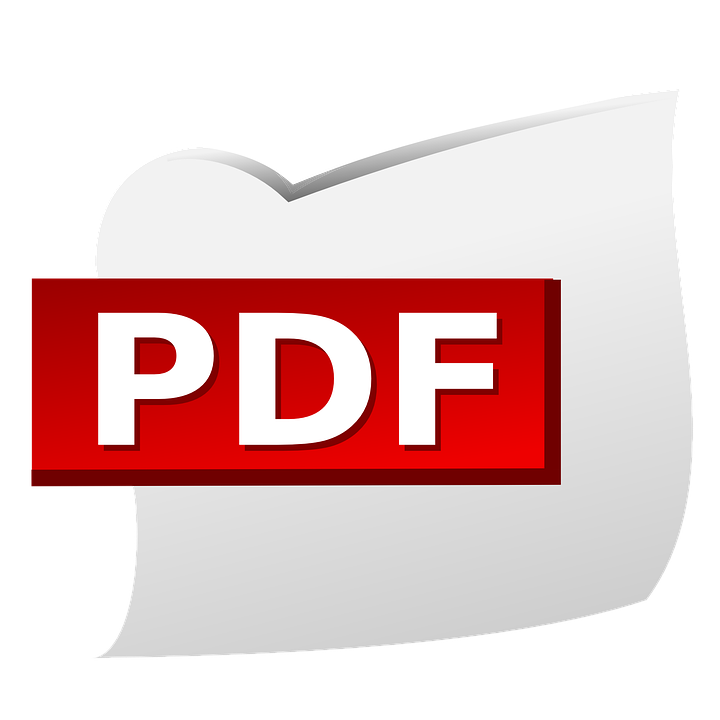 What Should I Look for in a PDF Editor?
A PDF text editor helps us create, view, and modify files on our PCs, tablets, and mobile devices. Some editors are supported across devices while others are not.
Choosing a suitable editor for your office or home can be tricky given the many software on the market. Before you subscribe to or choose an editing tool, there are many factors, such as online and offline functionality, editing features, and file storage. For example, if you are looking for an editor for office use, you should choose one that supports collaboration and has an intuitive interface for ease of use by all staff members.
This post outlines the features you should look for when choosing a document reader. Read on and find out more.
Combine and Merge PDF Files
Some documents contain related data or information such as receipt and payment records, invoices from a supplier, or learning material in a given field. Choose a tool with the merge PDF feature for ease of retrieval and monitoring the progress. You should combine such files into one document through the.
Advanced file readers also allow you to extract the required pages from other sources before merging them into one file. This feature helps you get a new professional file with up-to-date information without having to create it afresh.
If you have some records, such as financial statements, and want them to appear in a given order, the PDF change page order feature will come in handy. It will help you track past transactions for ease of accountability.
Fill Out and Sign PDF Forms
We often fill out forms in our institutions and businesses. These forms include business registration forms, business agreements, tax returns, trading license application forms, and many others. A good online PDF editor comes with templates for creating forms and allows you to fill in the required details.
Signing forms electronically is convenient, saves time, and serves many users. Your editing software should allow you to sign PDF files for an automated workflow to avoid delays and improve efficiency.
Collaborate and Share PDF Files Online
Do you work with a team in your organization or institution? If yes, then you need a document reader that will allow you to collaborate with your team on different projects and tasks. The collaboration capability enables you to allow access to your team members to view, edit PDF and work on assigned tasks.
As your team works, you can instantly monitor their progress, respond to their suggestions, and give them feedback on their performance. Doing this promotes teamwork, improves communication, and makes your team members more accountable.
You can also share documents online with your audience through the cloud, where they can access them remotely, view them and send their feedback.
Some files, such as financial statements, contain sensitive data. A good editor should have the redact PDF feature to allow you to block any sensitive information before sharing documents.
Edit PDFs Anywhere, Anytime
An ideal document reader should allow you to view files remotely, edit them from your tablet, Android, and iOS device and share them instantly. Online file readers like Lumin PDF editor are supported across devices and store data in the cloud. With such editors, you can access and edit your files remotely, avoiding piling work.
Remote Teaching and learning are gaining popularity, and a good PDF text editor should allow you to share learning material on the internet for ease of access by learners. However, the software also needs support on multiple devices to allow learners to edit and share their responses in real-time.
Easily Reduce PDF Size Online
PDF files are designed to occupy minimal space. Therefore, your text reader should enable you to reduce PDF size without altering its quality. In addition, the compressing feature in the editing software should also reduce files from other formats to the preferred size after detection by the OCR feature.
Smaller files save space and are easy to share. Furthermore, reading the files from mobile devices becomes simpler since they require minimal space. The best online editors preserve the text and image quality as you compress PDF files.
Annotate and Highlight PDF
Portable document format files are subject to change, constant updates, and highlights from viewers. Therefore, if you share files with your team regularly, the PDF reader you choose should have an excellent annotation feature.
Annotation allows you to highlight PDF and expound more on parts of your text, add images and graphics for visual enhancement and make suggestions through comments and sticky notes. A file should engage your audience and entertain them as they get the information, and annotating is crucial in adding visual enhancement to your file.
Cross-platform Integration
A good file editing software should foster the coordination of activities in different departments within an organization. The organization will achieve its objective if every department executes its duties efficiently.
An advanced reader helps you monitor the progress of each department, offer them your guidance, and respond to their views and demands for overall organizational success. It also improves workflow within the firm.
Benefits of Lumin PDF Tool
Lumin PDF is an online pdf editor that saves files on the cloud. With it, you can edit secured PDFs from any browser without exposing them to hackers because of its password and encryption security feature. Lumin is ideal for businesses, learning institutions, and home use.
There are many benefits of using Lumin PDF, such as:
It has a free online version and is therefore affordable for many users.
It stores data in the cloud and auto-syncs changes to your files, there is no fear of losing information in the files.
Its collaboration feature enables you to work on tasks with your team, promoting productivity.
These tool kits combine PDF features to enable you to merge small files into one large file for easy tracking and retrieving successive information.
You can access it from multiple devices and work remotely hence saving time.
Lumin improves teachers' flow of work by allowing free creation and sharing of files with learners.
Bottomline
Choosing a suitable editor from many editing tools in the market can be challenging. Consider the above features to make your search simpler.