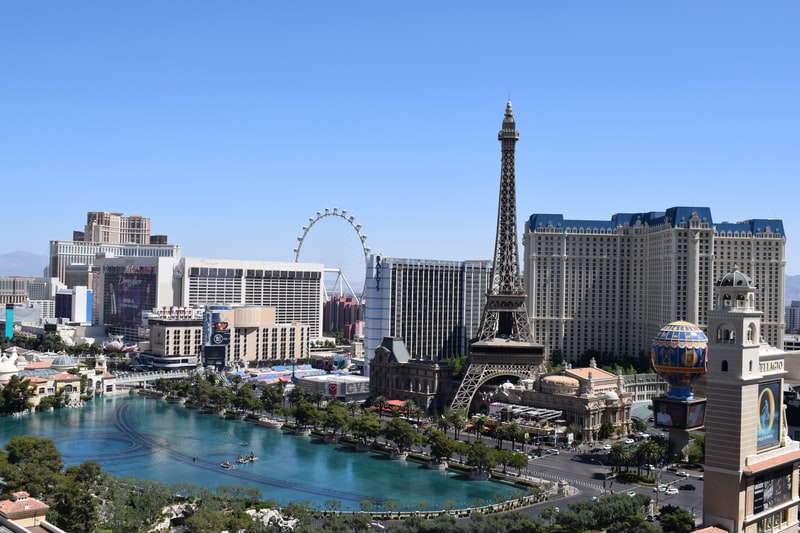 Las Vegas is a city with too many nicknames to count. Located in the greater Mojave Desert, Nevada's most populous metropolitan area is a sight to behold. It originally got settled in 1905 but started morphing into the adult playground it is today in the mid-1950s when the hotel expansion of Clark County got underway. It was from this point on that the city's population dramatically grew. Mainly due to it fostering a reputation for being the country's premium gambling destination. Nowadays, over 42 million people visit Las Vegas per year, staying in its 143,117 lodging rooms.
Despite the Entertainment Capital of the World mainly getting associated with luxury and glamour, it is not a spot that only those with above-average income should aim to stay in and enjoy. On the contrary, the city offers a wealth of options in every department imaginable for those on a budget. Below, we dive into multiple venues and attractions worth exploring if you plan on visiting this internationally renowned resort location often referred to as Sin City, without loads of cash burning a hole in your pocket.
Cheap Accommodation
The rule of thumb in Vegas is that the closest something is to the Strip, the more expensive it is likely to be. Thus, this also applies when searching for room and board. However, a few tricks regarding how to score a cheap room anywhere in the city are looking to buy other travelers' undesirable room reservations at a cut-rate, staying mid-week, utilizing coupon codes, and looking for inclusive deals. If those tips cannot help you attain accommodation that fits your budget, look to see if you can stay at the Hawthorn Suites Las Vegas, the Skyline Hotel and Casino, or the Best Western Plus Henderson Hotel. These offer some of the price-to-quality ratios in Nevada. Alternatively, you can check to see what lodging services like Airbnb have on hand within your resource range.
Low-Stakes Casino Gambling
Again, if you are a table games fanatic and do not want to face high table limits, you should stay away from the Strip. There, the lower-end tables accept minimum bets of $5 to $10. That is another Vegas hack. Table limits can vary depending on the day of the week and time of day. In general, the earlier it is in the day, the lower the table limits should be. Therefore, the best time to enjoy table action in Nevada is in the mornings or early afternoons. Off-strip properties have gaming tables that accept $3 and even $1 bets. Unfortunately, these may feature horrible rules. Downtown spots with low table minimums include the Four Queens, El Cortez, and Palace Station. Naturally, online blackjack options have lower limits than any land-based establishment if you do not mind playing against a dealer on your phone.
Affordable Dining
Most of the higher-end restaurants in Las Vegas are inside massive resort complexes. That said, that does not mean that fine dining is off the table if you do not have money to splurge. Gordon Ramsay Hell's Kitchen in front of Caesars Palace and Casa Di Amore on East E Tropicana Avenue have quality meals for $20. The BabyStacks Café has six locations across Nevada, and it is an excellent breakfast option, offering three-pancake stacks for less than $6. Ellis Island's Village Pub & Café has a steak meal for $7.99, not listed on the menu. You will have to ask your waiter about it.
Inexpensive Entertainment
Here is the thing with Vegas-style entertainment. If you are not a big spender, you can take in a show for free. Almost all of the Strip resorts and many off it offer up some free entertainment. Notable examples include the Mermaid Show at the Silverton Hotel and Casino, the Fall of Atlantis at the Forum Shops of Caesars Palace, and a free Circus show at the Circus Circus Hotel. Watching the Bellagio Fountain show every day for thirty minutes is also an excellent way to pass the time, as when do you have a chance to watch over a thousand fountains shoot water 460-feet up into the sky. If you have some money to spend, for less than $50, you can enjoy seeing Carrot Top perform at the Luxor, Murray the Magician at the Tropicana, and Gordie Brown at the Golden Nugget. X Country is a burlesque show at Harrah's Casino that is worth its price of admission and will not cause you to break the bank.
To Wrap Up
Las Vegas has to offer tourists of all budget levels. If you are not rolling in dough, you can still enjoy much of the magic the City of Lights has to offer. All you need to do is do some proper research before you arrive.
About the Author
Shelly Schiff has been working in the gambling industry since 2009, mainly on the digital side of things, employed by OnlineUnitedStatesCasinos.com. However, over her eleven-year career, Shelly has provided content for many other top interactive gaming websites. She knows all there is to know about slots and has in-depth knowledge of the most popular table games. Her golden retriever Garry occupies most of her leisure time. Though, when she can, she loves reading Jim Thompson-like crime novels.