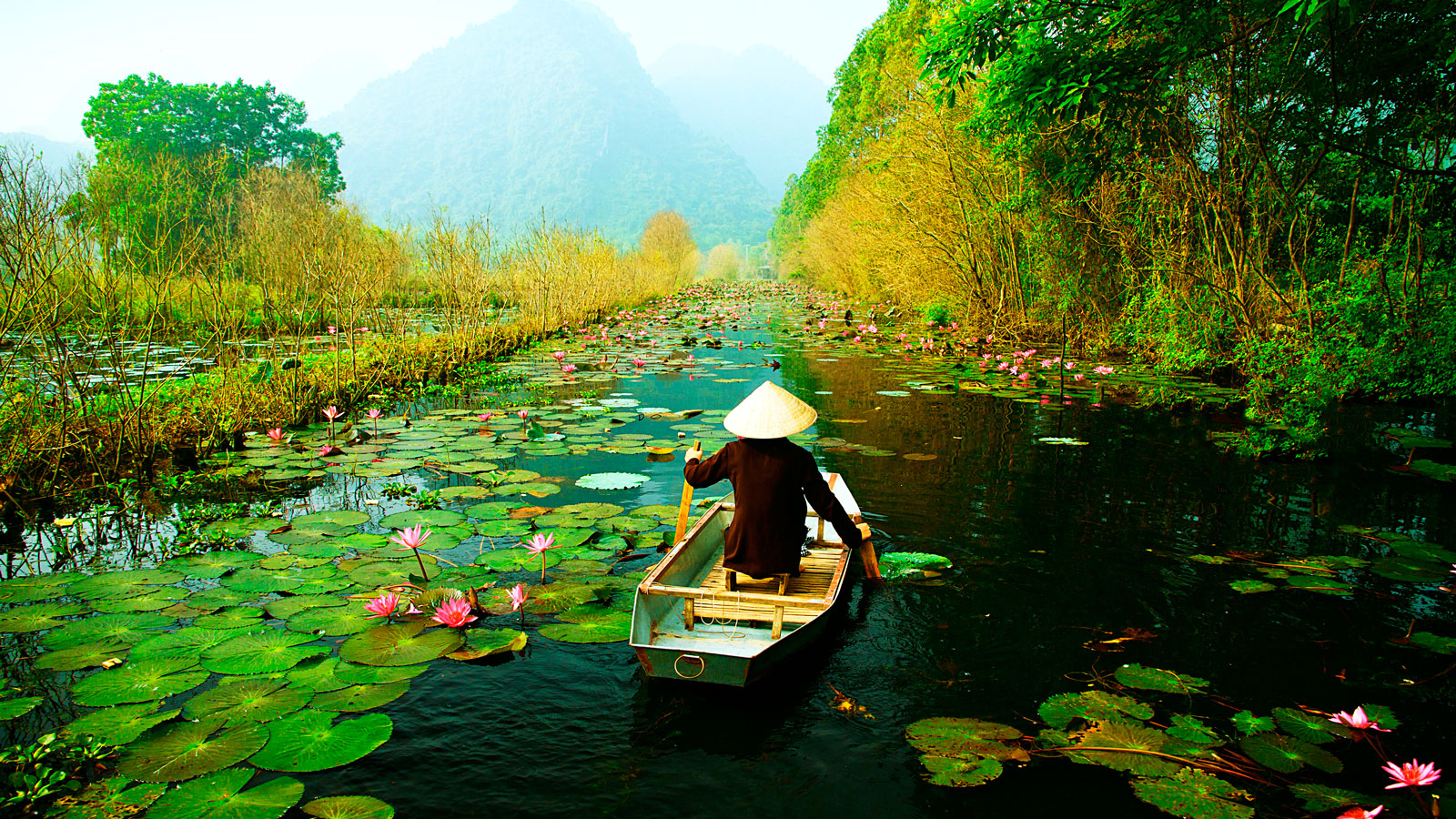 Have you been trying to think of a great location to head to for your next ultimate getaway? Maybe you want somewhere that's a bit new and exciting with some adventure thrown in but you aren't sure where to start. Well look no further because Vietnam is fast becoming a popular 'go-to' in terms of traveller preference. So what are the main things to add to your itinerary when you fly to Vietnam for your holiday? Check out our top points below.
Hanoi
The capital city of Vietnam makes Hanoi an automatic must see. Based in the north of the country this unique and bustling metropolis is a key location for those who want to see Ha Long Bay and the northern mountains of the terraced tea haven, Sapa. Not only this but Hanoi is known for hosting some of the coolest food tours which range in price and length. Food is one of the key points to experience when visiting Vietnam and so a food tour is one of the best ways to do this. Whether you like boutique restaurant experiences or you're happy checking out back alley vendors that set up shop off the back of their tuk tuks or trucks, Hanoi is the place to get literally stuck into your favourite fare.
Hanoi's location in the north is also ideal for those travellers who are looking to get further afield to China or into Laos. Known for the infamous "nightmare road" by travellers, the bus from Hanoi to Luang Prabang (the closest city in Laos) is known for being ruthlessly unpleasant. A tip – break up the journey if you're heading that way by land.
Ho Chi Minh City
Formerly Saigon, this bustling city is the ideal place to include on any itinerary for Vietnam. With so much to see and do – including the Cu Chi Tunnels, famous for being used in the Vietnam/American war. There are a plethora of markets to choose from in order to purchase locally made goods including items and jewellry made of jade – a precious stone that is revered throughout Asia. Be sure to check out the Night Market, just outside the Ben Thanh market, open from 6pm daily when the Ben Thanh closes. Night markets are huge in South East Asia and provide a unique shopping experience. Overall, Ho Chi Minh City provides travellers a wide range of most everything you can get in the west including cinemas, parks, chain restaurants alongside Mekong River cruises and more.
Con Dao Island
Many visitors to Vietnam may not know about this quiet string of islands in the South China Sea, not far off the southern coast of Vietnam. With white sand beaches and turquoise seas this is every inch the quintessential tropical island. With pristine dive sites and breeding grounds for sea turtles as well as old colonial ruins to explore, this small piece of Vietnam will keep you guessing at every turn. Get here by boat from Vu Tao, easily accessed from Ho Chi Minh City or by flying from Ho Chi Minh City as well. Having separated thousands of years ago from the mainland, Con Dao is a haven for wildlife and different flora you won't be likely to find elsewhere, so come and be sure to check it out while you're in Vietnam.
So if you're looking for the ultimate in great getaways, consider Vietnam. With so much to see and do along with stunning coastline and mountains to boot, you will find yourself coming back time and again.