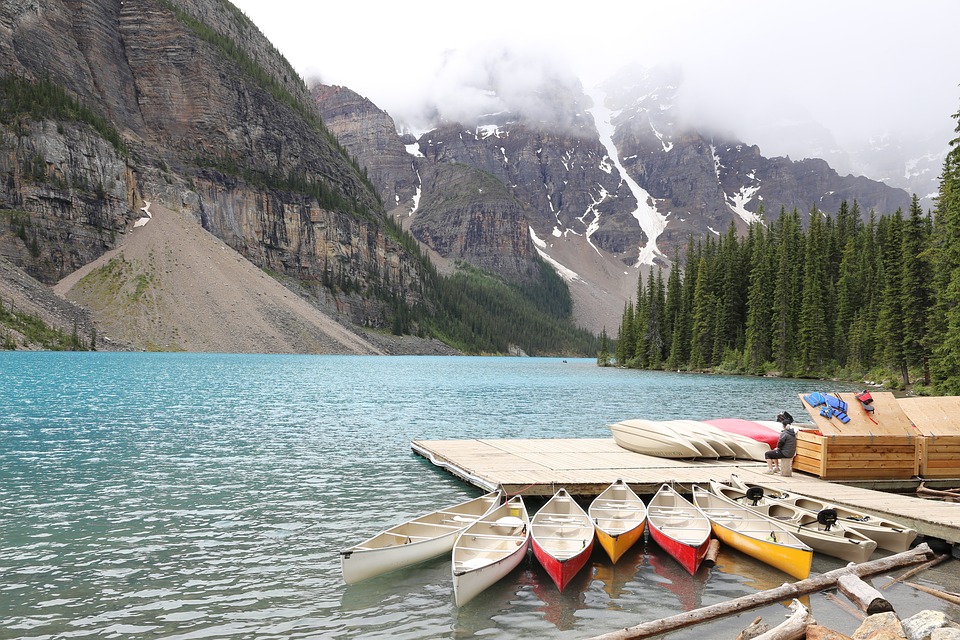 Get your itineraries to the ready, and your eyes peeled, to behold the wonders of Canada. There's a colourful range of activities, and sites to venture on and see, in this dynamic country. From nature and national parks to skyscraper filled cities, it's all accessible, so try a holiday to Canada and experience the attractions for yourself. Here's some different ways you can explore this native land.
Train Tour
Canada has a rich railway heritage for you to jump on board and explore some of the most sought out destinations in the country, like Toronto; one of its major cities. The railways travel across the nooks and crannies of the country, offering views that may not be possibly seen any other way. See mountain kissed coasts, and vibrant cities on your journey. You don't have to minimise your experience to just seeing a few different locations but take in the whole of the country on a tour that stretches across all of its borders.
One spectacular area you could visit during your journey on the railway, is Banff National Park. There's many impressive sights to behold in this national park that dates back to 1855. Glorious glaciers, intricate ice fields, forests that will leave you fascinated, and much more. Be Mesmerized by the Moraine Lake with itss waters that glisten back the reflection of the glaciers.
Cruise
A cruise is another enjoyable way to view the beauty that Canada has to offer. You could enjoy the luxury of a cruise ship that offers all the pampering a pleasure that you could possibly desire, while explore the grandeur of the country's snow glazed rocky mountains, impenetrable forests, azure lakes and world famous waterfalls.
You don't have to worry about food, entertainment, or comfort, you'll be provided with all this on board. The cruise will provide you with a room where you can get all the rest needed during your trip, and you don't have to miss out on the sites with the views accessible from your bedroom window. Get fed 5-star meals, enjoy movies, or musical entertainment, and more.
One place that you could stop off on your cruise, is the industrial, and vibrant district, Granville Island. This location offers so much variety when it comes to entertainment, from public markets, to renowned restaurants, and historical monuments. See the colourful culture of this location through the art that's on display in different areas throughout the district.
Motorhome
By hiring a motorhome you don't have to be confined to an itinerary that's already made up for you, go journeying around Canada the way you want, see all the sites that you'd most like to see. With a motorhome you can enjoy each location in as much time as you like without worrying whether your transport will leave without you.