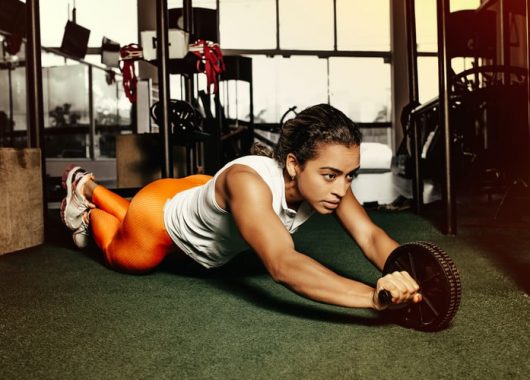 Total Gym is one of the longest-standing companies in the fitness equipment space, using their active marketing campaigns featuring the likes of Christie Brinkley and Chuck Norris for decades. If you've ever sat through a bout of infomercials, chances are you've come across one from Total Gym. They have a long history of numerous discontinued models, and their new collection takes the cake for best overall trainers, using gravity and body weight as its backbone. Total Gym was originally made for patients in rehabilitation clinics because it is low impact and doesn't put any harm or strain on your joints and knees while still making for a good workout. With positive feedback from the users in rehab clinics, the company eventually moved into the residential gym equipment space and has been one of the biggest competitors since. Today, we detail the Total Gym Supreme, one of the top-selling models in their equipment line. Read below for a review of the model and all it has to offer.
Total Gym Supreme
The Supreme is currently the lowest-priced model in their line-up. The main part of the machine is the glide board, which is a long board your body uses to move up and down with the cables attached. The glide board is adjustable, which changes the intensity level at which you will do your exercise. This machine allows for over 60 different exercises, ranging from pull-ups, leg press, crunches, arm curls, and more. A 20-minute session on this bad boy will make a bigger difference than you could imagine.
The use of gravity for strength training is low-impact because you aren't adding free weights onto your body, which adds strain to your joints and tendons. Included with the machine is an exercise chart along with DVDs to show you how to complete each workout. The Supreme works well with people at a beginner's level to those who deem themselves an "expert." The versatility is great for when your fitness level increases but you don't want to purchase a new machine. Other pros to this model is a quiet operation mode and no need for assembly- simply pull it out of the box.
The best part of this machine is the option to no longer attend a gym or bank on the weather being good to get your activity in. Chances are, you're more likely to get in a workout if it is in the comfort of your own home. Convenience is key, and there's nothing more convenient than having your own workout machine. Not having to drive to the gym or step out into the cold is a game-changer. Whether you choose the Supreme or decide to go with a competitor model, you're still doing the right thing by taking your health into your own hands, and leaving out the opportunity for excuses to make way in between you are your fitness. Get to reading more below on important features of the Supreme.
Pros:
Bodyweight use for resistance-enhanced workouts
Over 60 possible workouts
DVD detailing each workout and a basic nutritional program
Low-impact feel which is great for knees, back, and joints
Low price- less than $600 when on sale
Durable and able to be moved
Free 30-day trial
Great reviews from past customers
Cons:
Low coverage warranty
Low weight capacity
Not great for people over 6 feet tall
Less-padded glide board when compared to the other models in their line up
Total Gym Supreme Features
A Total Gym model consists of a Glideboard with pulleys and a different number of accessories. The Supreme home gym has the following attachments:
AbCrunch Accessory:Use the best-selling AbCrunch to strengthen your core, improve posture, and lengthen oblique muscles.
Squat Stand: The squat stand is a great lower body targeting tool to gain muscle and burn fat.
Leg Pull Attachment:Target your inner and outer quads, hamstrings, and glutes.
Tri-Grip Shape Bars: The Tri-Grip Bars offer different grip positions to work different muscle groups you might not have targeted. Target our lat muscles, biceps, mid, and lower back with this attachment.
This model can be folded and stored away, so it won't take up unnecessary space when not in use. Its dimensions folded and unfolded are:
Unfolded: 15.5″w x 93″l x 43″h
Folded: 15.5″w x 50″l x 8″h
Another great add-on to the Supreme is a meal plan and nutritional guide to aid in weight loss the healthy way, made by a certified personal trainer.
Warranty
The warranty on the Supreme is:
Parts: 1 year
Frame: 2 years
We are a bit disappointed in this warranty, because other competitors, as well as models from the same company, have better warranties backing them up.
Our Verdict
We rate the Supreme model from Total Gym's lineup a sold 4 out of 5. Being the most inexpensive model from Total Gym, it offers a solid package deal for what it is you get. Being an entry-level machine did not deter the Supreme from becoming an option for expert-level fitness enthusiasts and beginners alike. This low-impact, high-intensity machine allows for progress to be made without out-growing your model. Durable and easily put to use, the Supreme is a sure winner.