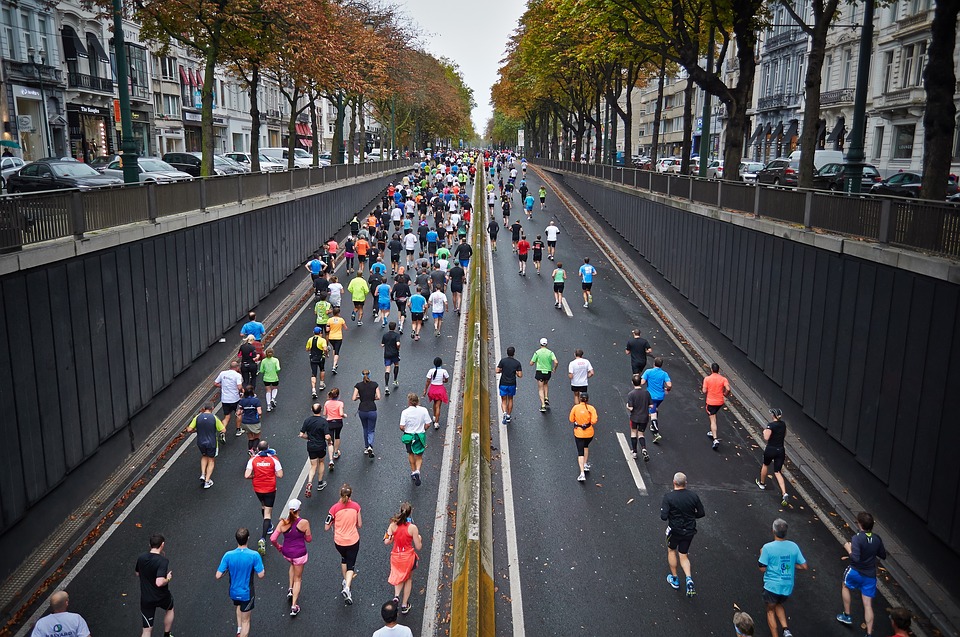 Running is fast becoming a very popular choice for people looking to get fit, and this is even more relevant as we move into a new year. The marathon has become something many people look to do as a challenge at some point in their life. It is also fantastic for charity with many people raising hundreds of pounds each time. There are also top offers available on events throughout the year, so it is worth looking out for these, similar to the Harrah's Casino Promo. Here we cover some of the top marathons for you to sign up for as your 2019 fitness challenge.
London Marathon – England
Possibly the most famous marathon of all that is considered one of the marathon majors. There will be a huge amount of enthusiastic spectators around the streets of London to cheer the runners on at all times. There is over 40,000 runners participating each year, and is one of the most popular races, meaning it is difficult to get a place on. The race takes place in April each year in which runners will run 26.2 miles through a route that passes Greenwich Park, Big Ben and the Tower of London before finishing at Buckingham Palace.
Fundraising for the 2019 Virgin Money #LondonMarathon with us? Fancy having your supporters watch you cross the finish line from our Grandstand. Donations of £30 or more could win you just that. Terms Apply. https://t.co/IOZJd4bEMa pic.twitter.com/S1HcG0w8LB

— Virgin Money Giving (@VMGiving) January 7, 2019
Athens Authentic Marathon – Greece
A race that is always a popular choice for many as this is where the Marathon began. Following from 2500 years ago as Greek messenger Pheidippides ran from Marathon to Athens to deliver news of their victory on the battlefield. This marathon covers the exact same route, which includes numerous challenging hills, with the finish at the Panathenaic Stadium. This is where the modern Olympics were held for the first time in Greece. The race takes place in November each year.
New York City Marathon – USA
The New York City marathon attracts the highest proportion of international runners than any other in the world. It is one of the 'six majors', so always has a strong professional field taking part. The race has 50,000 runners and there is always a vast amount of spectators such as two million last year, meaning it is the largest marathon in the United States. The race takes place each year in November, in which runners run through Harlem, the Bronx, Queens, Brooklyn and Manhattan.
ONE WEEK | That's what's left until the application for the 2019 #TCSNYCMarathon OPENS! Make sure to apply for the opportunity to be a part of our FLAGSHIP event. Learn more about the application process at https://t.co/aiJxDlN9nH pic.twitter.com/Q26mSY9KyK

— TCS New York City Marathon (@nycmarathon) January 7, 2019
Boston Marathon – USA
A race that started in 1879, meaning it is the oldest Marathon in the US and without a doubt the most prestigious. This is due to the fact participants must qualify to get into the race from a previous Marathon ran, so the race usually only showcases a high quality field of both professionals and amateurs. The race is mostly a downhill course through eight cities, covering many famous landmarks. The Boston marathon takes place each year in April.