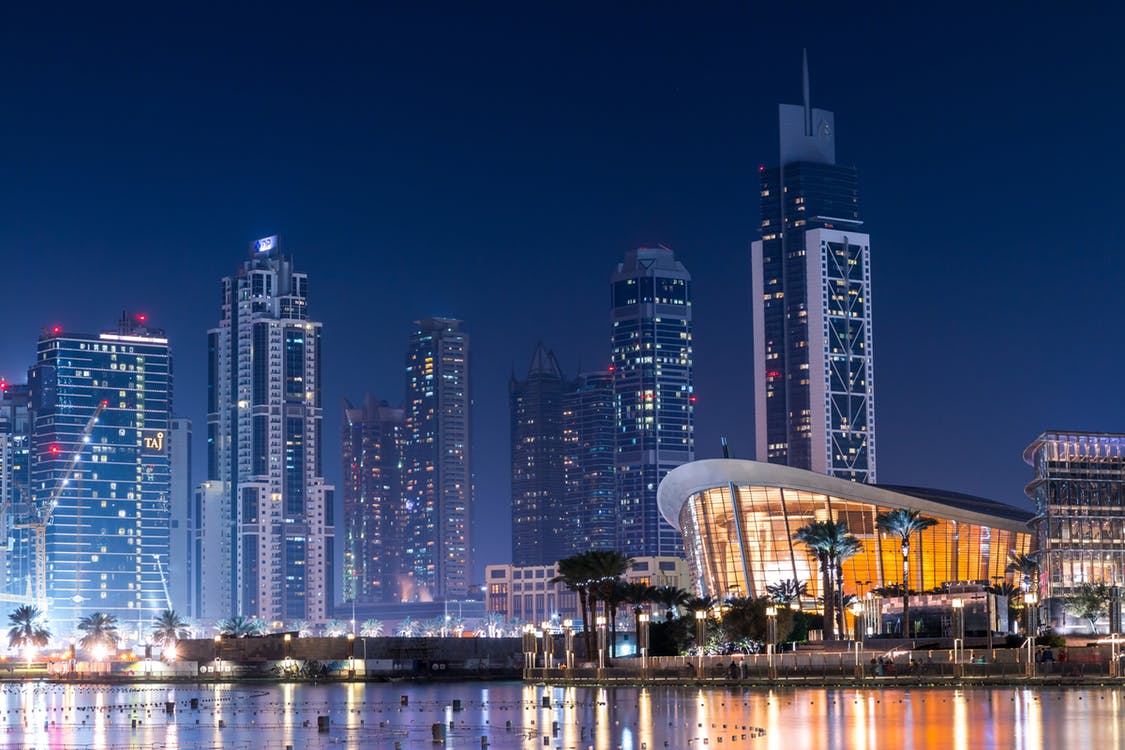 Counting the days until your much-awaited Dubai vacation? You may have your itinerary all ironed out after searching travel blogs for what places to visit and activities to do. There's a good chance your list includes visiting some of the biggest malls in the world, checking in at one of Dubai's finest hotels, and admiring the picturesque skyscrapers. But there's more to the city than these amazing architectural feats. Make your vacation more fun and exciting by trying these new things to do in Dubai.
1) Visit the world's tallest hotel
Sheikh Zayed Road now attracts more tourists than ever thanks to the brand new Gevora Hotel. Standing at 365 meters high, it towers over other Top hotels in Dubai. The previous record holder was JW Marriott Marquis, which is shorter by only one meter. Be sure to check out the rooftop viewing deck to get a bird's eye view of the city.
2) Marvel at the giant floral Mickey Mouse
There's a new attraction at Dubai Miracle Garden, one that kids will surely love. A giant version of Disney's most famous character, Mickey Mouse, is nothing short of a masterpiece. It measures 18 meters high, made completely of flowers that make it such a one-of-a-kind statue. Over 100,000 flowers were used to build this irresistibly cute behemoth.
3) Enjoy bowling night at a licensed alley
Whether you're a huge fan of bowling or not, you'll surely want to visit the 44 Dubai at The Westin. This sports bar is a licensed bowling alley, featuring double lane alleys that align with the city's extravagant appeal. Of course, you can grab some beer as well as you battle it out against friends and family.
4) Join the Dubai Safari tour
After many months of waiting, Dubai Safari has finally opened its gates. Animal lovers will undoubtedly have fun in this new wildlife park. It is home to more than 2,000 animals from 250 different species. These numbers are set to increase in the coming months. The tour includes a drive-thru crocodile, hippo, and tiger exhibits.
5) Test your wits at a new urban maze
Can't get enough of escape rooms? If you're looking for a new challenge, then Jumble should definitely be on your to-visit list. It is dubbed as the first urban maze in the world, providing mind-bending twists and turns that are sure to test your puzzle-solving acumen.
6) Experience Dubai's cultural district
Want a place where you can enjoy the finest shopping, dining, and entertainment experience? Al Seef has got you covered. It is the city's new cultural district, providing you a taste of pretty much everything Dubai has to offer. It is primed to house more than 500 shops in total, including a souk where you can get your hands on some of the best souvenirs.
7) Watch an outdoor movie
If you haven't watched an outdoor movie before, you can finally do so during your Dubai getaway. Outdoor Cinema Dubai has reopened. They have a collection of classics and some new films as well. You might be surprised that watching a good movie with breathtaking views in all directions is such a wonderful experience.