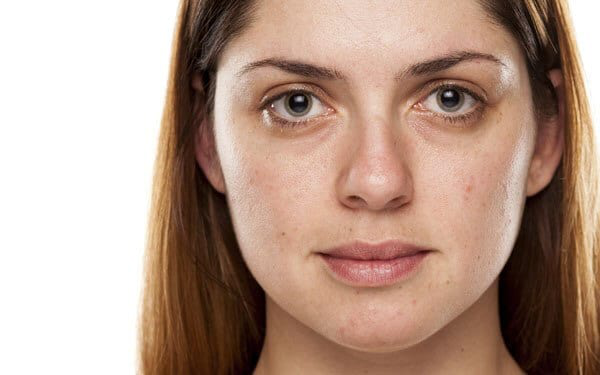 Fatigue, stress, worry, and a negligible amount of time to take care of yourself as a mom end up showing on your face. When you look in the mirror, your once young, radiant, smooth skin has been overshadowed by dark circles, fine lines, wrinkles and dryness. You know that taking care of your skin is a necessity for staying young and healthy, but with all the commitments you have to deal with as a busy mom, you probably don't have the time. And when you do it, you're too tired to do anything about it.
Fortunately, there are a few steps you can take every day to take care of your skin. Whether you are short on time or simply worn out after the day's routine, these simple tips are sure to help.
Try the coconut oil remedy –
Coconut oil is indisputably one of the best and absolute substitutes and home-based moisturizer for all skin styles. To be exact, it is very helpful for saggy skin and wrinkles because of its consistency and effect when used on the skin.
Coconut oil has a lot of benefits. When it is added to the skin, it fills the pores and wrinkles, leaving the skin clean and hydrated.
Watch what you eat –
You are what you eat, and your skin is a perfect example of that. You should not have to resort to supplements or vitamins if you have a healthy, well-balanced diet.
Apart from its obvious benefits, keeping to a healthy diet is also a quick way to achieve a glowing complexion. Stay big on diets that are abundant in antioxidants, as well as vitamins and minerals that will nourish the skin in and out. Foods rich in Omega-3 such as salmon are also favoured because they help to prevent inflammation and keep the skin moisturized.
Also, besides consuming lots of water and staying away from too much salt and sugar, it is not a bad ideal to drink some of your meals. A good number of moms with flawless skin say they owe it to juicing.
Invest in a reliable moisturizer –
You need a moisturizer to keep your skin hydrated, radiant and free from flakes and breakouts. If you're busy all day or in the sun, your body can be stripped of its moisture very quickly, leaving you with dry, flaky skin.
To prevent this, it's best to spend your money on a decent skin moisturizer and use it once in the morning and once in the night. This takes only a minute to do so, but works to hydrate the skin during all day. If you don't know where to start from, you can consider selecting something from the Okana Skincare Range or talk to your dermatologist to recommend options for you.
Try out an all-in-one cleanser –
Cleaning your skin as often as possible is a must to prevent dirt, bacteria and oil from piling up and clogging your pores. Unfortunately, even attempting to get a few minutes alone in the bathroom with a packed house can be difficult.
However, you can shorten your skincare routine time by getting an all-in-one cleanser. These are facial cleansers that can cleanse the skin, and also exfoliate and moisturize it. Now you have one product you can use for a proper cleaning and then apply your moisturizer and you are done.
Take in enough Vit-A –
Vitamin A can fight and restore skin aging, which is why it is usually the main ingredient in many anti-aging skin moisturizers and sunscreens.
For example, beta carotene has been found to prevent UV radiation from destroying and ageing the skin, and vitamin A promotes the production of collagen and elastic fibers in the skin.
Exercise –
At the end of the day, the best defence against tiredness is exercise– a very daunting thought for a busy mom. And while it may take you a few months to rediscover your mojo workout, particularly given children and family responsibilities, it will be worth the effort.
So, whether you join an outdoor gym, a community group or take a short stroll with a friend, you'll soon see your energy levels rise, no matter how much you sleep you get, and your attitude and morale will improve. Remember to increase your water consumption, too; it's so easy, but we tend to forget about it.
Fake it –
Whether you are up all night or not, if you want to really look your best, then all you need to do is put on some lipstick before you step out for the day. Add a little color to your eyes, lips and cheek using the lipstick. Quickly wipe your trusty lipstick over your brow, lips, and cheekbones, and mix it with your fingertips for a gentle glow.
Only don't use bold colors, so don't look like you are set for Halloween. A light pink or peach lipstick or any other hue that blends well with your own skin color will do the trick.
Get enough sleep –
You've probably heard how lack of sleep will suppress immunity and affect complete wellbeing. Know that it is during a proper night's sleep that your cells are able to regenerate and, without at least 7 hours of sleep at night, your body and skin will struggle to heal and regenerate.
In conclusion, even if you're a tired mom, you can still look your best in a matter of minutes with the simple, helpful tips above. Adopt a regular cleansing and moisturizing regimen and make sure you get rid of your makeup every night before you go to bed.
Your routine will give you a little personal time and help you get rid of any tiredness you may be experiencing.