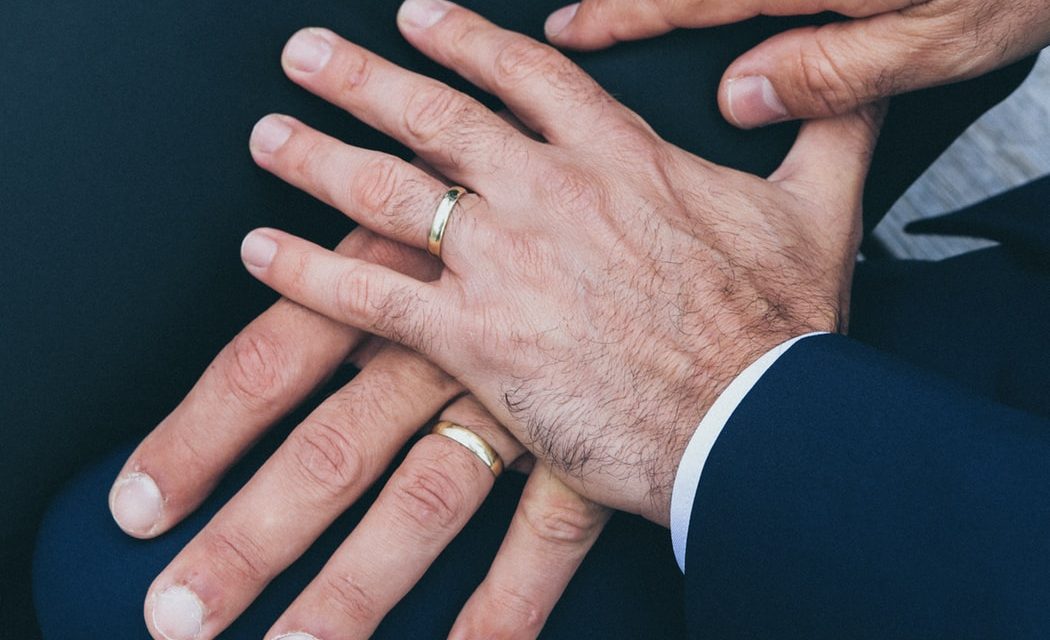 Spring is around the corner, and with it comes wedding season. Same-Gender couples planning their dream wedding will want the occasion to be as unique as their love. Explore these tips for throwing a fabulous same-sex wedding and feel the excitement of impending wedded bliss.
Fashion Planning
There are no set rules for wedding fashion when it comes to a same-sex wedding. Perhaps both partners want to wear a tuxedo or a gown, or both want to wear the same color or completely opposite colors. Whatever the vision for the big day, the brides and grooms need to be on the same page about fashion planning. If going for personalized looks, think about wearing a color in common or wear different shades from the same color family. Wear the same suit in different colors, mix and match accessories, Wear the same suit in different colors, mix and match accessories, wear the same luxury watch such as Hublot to flash your level of sophistication, or go traditional with a twist. Or go traditional with a twist. At the end of the day, wedding fashion should reflect the uniqueness of the couple.
Marriage License
Paperwork isn't the most exciting aspect of wedding planning, but obtaining a marriage license is required in all 50 states. Each state has its own license conditions, but typically speaking, at least one spouse must fill out a marriage license application in person in front of an official at a county clerk's office.
It's possible to be given a marriage license on the spot, otherwise, it will take a few days of processing. Only after the ceremony will the application be officially complete. The couple, the officiant, and two witnesses older than 18 years must sign the license. The officiant will then return the signed marriage license to the county clerk, and later the couple will receive an official, certified copy of their license.
LGBT couples experience relationship challenges the same as any other couple but finding a therapist who understands the unique aspects of a same-sex relationship is tricky. Therapy Group of DC specializes in gay couples therapy and marriage counseling. The gay, lesbian, and LGBT-affirming therapists of the Therapy Group of DC help couples open the lines of communication to build trust, reconnect, and renew passion.

Wedding Website
Creating a wedding website will make planning far easier for a couple. Instead of answering endless communications from guests, a wedding website can be updated will all important information in one place. Guests can get an idea of wedding style and theme, ask questions, make comments about dietary restrictions, find out accommodation information, and anything else the couple adds. After the big day, the couple can post their wedding photo album on the website for guests to enjoy.
Guests will take plenty of photos and videos during the ceremony and reception that they will share with the couple. Use home-based cloud storage device Meet ibi to store and organize all the digital memories of the day. With 1TB of space, ibi can store over 200,000 photos and has online video storage for up to 100 hours of HD videos. Simply choose which devices, cloud accounts, and social media platforms to back up, and create a private inner circle to share photos and videos with.

Digital Invitations and RSVPs
Weddings are notoriously expensive and most couples will value steps that save money and time. Designing the perfect wedding invitations, stuffing envelopes, and covering postage is time-intensive. Even cheap, printed invitations can quickly add up in cost. Be an economical, eco-friendly couple by opting to send out digital wedding invitations and RSVP trackers.
Vet Vendors Accordingly
Same-sex marriage may be legal in all 50 states, but unfortunately, there are plenty of people who do not support marriage equality. It's important to vet vendors accordingly to avoid any upset during the planning process. Be upfront when contacting vendors and clearly state that it is a same-sex wedding. If a vendor has a moral problem with participating in a same-sex wedding, they can say so immediately and save the couple from wasting time and energy.