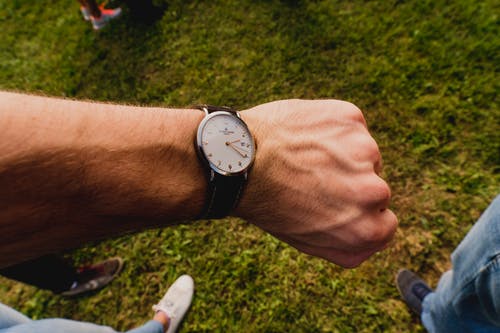 Buying a watch today can be a baffling experience. In addition to a vast range of brands available in the market, the timepieces come at various prices, ranging from a few dollars up to several thousand dollars.
Whether you are looking for a classic timepiece like or a modern-day one, this guide will help you pick one that suits your need.  From a high-end Grand Seiko to a luxury Rolex watch and everything in between, here are tips for buying men's watches:
 Learn more about watches
The first and perhaps the most important thing that you can do before you set out to buy a men's watch is to spare some time to educate yourself. Luckily, there are entire forums, magazines and websites committed to helping guys like you understand watches. Take advantage of them. Once you are well informed, you'll be able to make a better decision.
Consider the value that you are getting from the watch
The value of the timepiece can be equated to three elements; how good it makes you feel, how often you'll wear it before it wears down and its price. So, you get a fake watch at a low cost, wear it for a month or two, get no compliments, and it's all beaten up, so you need to find a replacement. On the other hand, you invest in a high-end Longines or Rolex watch from a reputable store and feel so good about it that you wear it often. You even get compliments on how good it looks, and it serves you for years. What we're trying to say is you should think about the value that you get from a watch before purchasing it.
The reputation of the buyer
This is especially critical when you are buying your watch online. You have to ensure that it's from a reputable company, because only then can you be guaranteed that your purchase is protected. For instance, if your piece gets damaged while shipping, or if it's defective, you can trust a company that has a track record of resolving such situations to step in, than one that has no reputation of doing that.
Understand the pricing
Watches come in different shapes, styles and prices. Timepieces that go for about $250 or less are often fashion/consumer watches – those that you buy to compliment an outfit, and are not as a big of an investment. There are others that go under $1000 – here's where you start seeing higher end brands. Then some timepieces fall in the $1000 to $10000 price range – these are the luxury pieces from well-known brands like Rolex, OMEGA, Grand Seiko, Breitling, Citizen etc. On the further end of the price spectrum are the ultra-luxury watches that go for more than $10000.
Find something you'll enjoy wearing
Last but not least, you should buy a piece that you love and are actually going to wear. It bits logic to get a very experience watch – or a very cheap one for that matter – and put it on the shelf for ages because you aren't so comfortable wearing it.