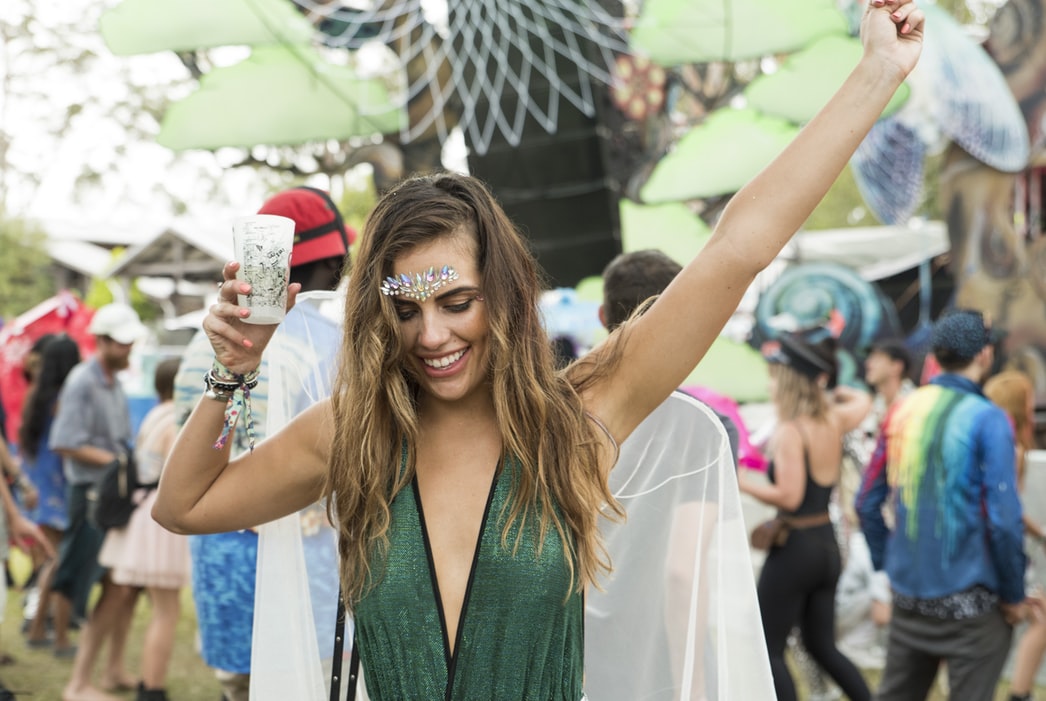 Fanny packs are really small in size but, it can amaze you with all kinds of things it can hold. Also known as belt-bags, these were insanely popular back in the 1980s and since then, fanny packs have been trending worldwide.
Anyone carrying fanny packs is a sure sign of a traveler or someone who loves to stay outdoors. But that does not mean that you cannot carry clear fanny packs for events in your city. Whether it an NFL game at the stadium or the most happening music festival that you are going to, fanny packs can be a great style-statement and fulfill your necessities too. It is not difficult to carry as you can wear it across your shoulders and is more preferable than purses.
Fanny packs come in all different patterns and colors and depending on its size, you can carry the most essential things for a music festival, like –
Always keep yourself hydrated while at a music festival because all the shouting and dancing can take all the energy away. Just throw in a small bottle of water in your pack.
Carry any kind of protein bars with you while going to the festival so that when you fall hungry, you can always look up to your fanny pack. Protein bars will not make you unhealthy in any way.
Your phone will be out of charge sooner or later and finding a charger in the huge crowd will seem like a difficult task. Carry your own portable back up battery and charger and power bank must be charged fully.
A cool pair of sunglasses is a must-have for the music festival and the foldable one has its advantages. The wayfarer style of Ray-Ban comes with foldable sunglasses.
If you throw anything to your clothes, you should have something to wipe it off. A tide pen comes in handy at that moment. Music festivals are mostly for 3 days and if you are repeating your clothes, you should carry a tide with you.
Carrying a sheer lip balm is essential to give a dewy and shimmery touch to your lips. Use a tinted lip balm for sure. It will also keep your lips hydrated.
If you are a rave party-goer, some things to carry in your fanny packs are listed as under:
Earplugs
Glow sticks
Cigarettes
Lighter for the smoke
Candies
When you are at a music festival, you would want to travel as light as possible to be able to dance properly, and fanny packs are ideal for this precisely.
But make sure to carefully read and understand the policies or clauses about what all items you are allowed to carry at the music festival. You must be careful about abiding by the set rules and then set yourself free to enjoy the music fest to the hilt!