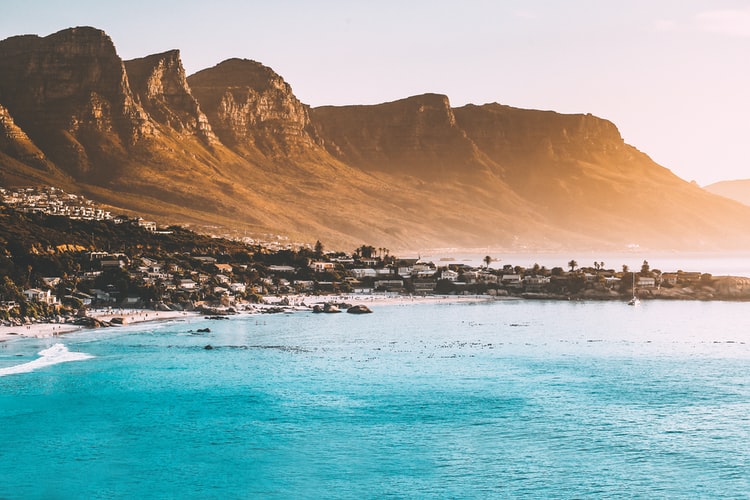 Well-known for its stunning natural landscapes, vast wildlife, and cosmopolitan cities like Cape Town and Johannesburg, South Africa is one of the most magical destinations in the world. Whether you wish to explore the white sand beaches dotted with rugged cliffs, enjoy world-famous game reserves and national parks, or visit traditional rural villages where life is unhurried, there is plenty to look forward to when visiting this diverse country. This travel guide allows you to experience South Africa from a unique perspective and offers plenty of useful information on everything from domestic travel and places to stay to safety tips and attractions worth visiting.
Getting Around South Africa
With seven international airports and dozens of budget-friendly domestic airline options to choose from, getting around South Africa has never been easier. Domestic flights in the country are affordable and airlines like Mango SA and Kulula offer excellent deals. For instance, Mango SA has many routes in South Africa including cities like Durban, Cape Town, Johannesburg, Lanseria, and Bloemfontein, while Kulula is one of the oldest and most reliable airlines in the country.
Apart from using local flight airlines, renting a car is one of the most popular options to get around the country. Avis Car Hire has branches in all major cities and offers excellent customer service. Just keep in mind that you'll have to drive on the left side here in South Africa.  As for public transportation, there are a few hop-on/hop-off buses like Baz Bus and Mzansi that are popular with tourists.
Where to Stay in South Africa
One of the hardest decisions a person has to make when visiting South Africa is choosing which part of this beautiful country to explore. From the Western Cape where you can enjoy wine tours, admire the spectacular ocean and mountain views, and experience the world-famous Cape Town and the southern KwaZulu-Natal that is famed for its lush coastline with world-class scuba diving to the Northern Cape that is an ideal destination for nature lovers and adventure seekers, each region has something different to offer.
When it comes to choosing accommodation in South Africa, the options are plentiful. A night in a hostel will set you back from 10$ to $20, while a private room for two can cost between $20 and $40 depending on where in the country you are staying. Travelers who wish to stay in a hotel will be happy to hear that South Africa offers everything from budget hostels where a night can set you back between $40 and $60 to 5-star hotels in Cape Town and Johannesburg. Airbnb has become a rather popular option in the last couple of years, but it's usually available only in larger urban areas.
Safety Tips in South Africa
Let me start by saying how South Africans are one of the most hospitable people in the world and thousands of tourists visit the country every year without any incident whatsoever. However, the country is often perceived as a dangerous destination due to the high rate of petty crime. The truth is that although townships can be friendly places, crime rates in these areas are higher because of social problems and gang warfare. The best way to visit a township is with a local guide. The best advice I can give is to take necessary safety precautions like not flashing jewelry around, keeping your doors locked, and not walking alone at night in risky neighborhoods.
5 Things to do in South Africa
 1. Visit Cape Town
One of the most popular tourist destinations in South Africa, Cape Town is a great place to kick-off your travel itinerary. Well-known for its vibrant nightlife, plenty of hiking opportunities, and colorful suburbs, the Mother City offers something for every traveler. Whether you wish to hike the iconic Table Mountain and enjoy spectacular ocean views, see the amazing colony of penguins at the popular Boulders Beach, experience fine dining and cultural entertainment at the vibrant V&A Waterfront, or hop on a ferry to the nearby Robben Island, a visit to Cape Town promises to be an unforgettable experience.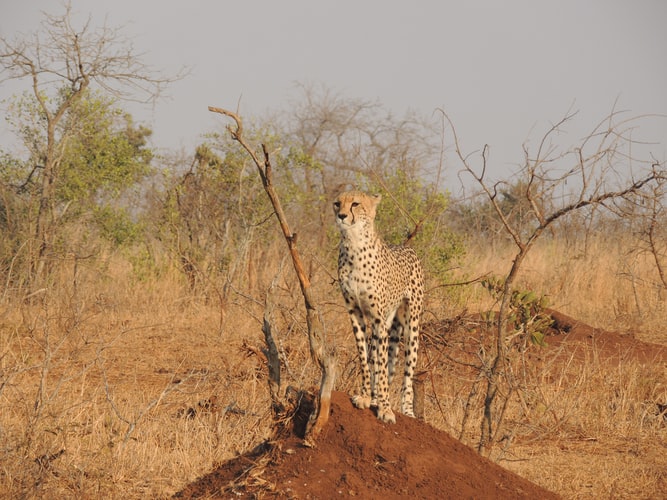 2. Go on a Safari
South Africa is home to some of the best game reserves and national parks in the world, so it comes as no surprise that many visitors are visiting the county for a safari experience. Aquila Game Reserve in the Karoo Region, as well as major national parks like Kruger and Addo and perfect destinations for coming close to animals such as rhinos, elephants, lions, giraffes, zebras, and hippos. Apart from classic reserves for budget travelers, there are many private game reserves where besides seeing animals, you can enjoy luxury accommodation and impeccable service.
3. Explore the Streets of Johannesburg
The second biggest city on the continent, Johannesburg is not to be missed when exploring South Africa. Pay a visit to the popular Apartheid Museum or check out the Maboneng Precinct where you will find many chic bars and restaurants, as well as art galleries and museums. Travelers with kids can spend the day at the amazing Gold Reef City amusement park.
4. Go on a Wine Tasting Tour
Wine lovers visiting South Africa are in for a real treat. For those who don't know, the county boasts many amazing wine regions including places like Robertson and Wellington in the Western Cape, as well as Franschhoek and Stellenbosch in Cape Winelands. Hop on the historic Franschhoek wine tram and enjoy wine and food tasting at various estates, or hire a car from Avis if DIY travel is more your kind of thing. Stellenbosch is home to the country's oldest wine route that has nearly 200 wine farms and estates.
5. Go Swimming With Sharks
Swimming with sharks is definitely not for the faint-hearted. If you are an adventurous traveler who wishes to have a close encounter with the most dangerous predators in the world, you should visit places like Gansbaai, Mossel Bay, and Simonstown that are famed for their cage diving tours. The reason why these magnificent animals can be found in the Cape Waters is because of many Cape fur seals that are probably their favorite prey.