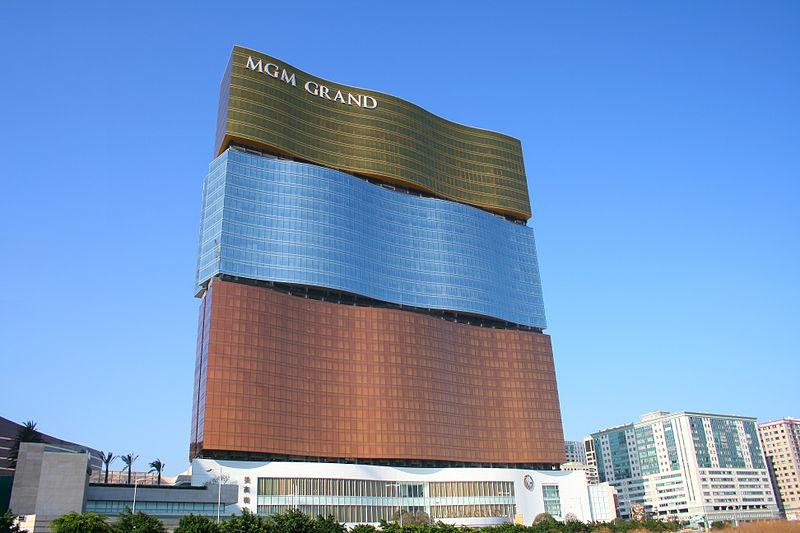 With the completion of their second Macau Resort at the end of the month, a project almost five years in the making, MGM Resorts International looks to be establishing a major foothold in China. As one of the major players in the hospitality and entertainment industries, with multiple hotel and casinos under their wing, this latest venture will come as no surprise to most. Especially given the companies past.
The story begins in 1969 with Kirk Kerkorian, a renowned airline and casino tycoon who'd been making waves in Las Vegas ever since he sold Trans International Airlines for $104 Million. Since then he'd been building hotels across the strip and establishing a number of high profile casinos. In 1969, Kerkorian bought Metro-Goldwyn-Meyer studios, better known as MGM, and began using the branding of the famed movie studio behind Ben Hur and The Wizard of Oz with the first MGM Grand Hotel and Casino, followed by the MGM Grand Reno. Both hotels took off and started the MGM brand as a major hotel and casino chain in Las Vegas. After selling them, the company opened MGM Grand Air and operated an elite airline between New York and Los Angeles. It wasn't long until the majority of MGM's income was coming from the resorts side of things rather than the movie studio and the company split in two in 1980, with the original going through various stages of ownership before becoming MGM Grand Inc.
Under this name, the company began to expand into casino development outside of Las Vegas with various ventures both successful and not, with the general attitude to gambling and local legislation playing a major part. While the company was hardly struggling, it saw a number of stalled developments throughout the early 2000's, developments in Illinois and Great Britain (trying to enter the competitive market of online casino games) as well as an early attempt at getting the rights to run casinos in Macau all amounting to nothing. It wasn't until 2004 that the company had a major achievement, buying out Mandalay Resort Group in a merger that saw them now controlling half the hotels on the strip. For a few months, they were the largest gambling company in the world until Harrah's Entertainment acquired Caesars in a move that was likely prompted as a reaction to the purchase.
While domestically they were growing stronger and stronger, MGM still hadn't managed to gain a strong foothold overseas, their venture into Macau being a noticeable one. For forty years previously, a man called Stanley Ho had held a government granted monopoly on gambling for the small Chinese island and had grown incredible wealthy from it. When his monopoly ran out and companies were allowed to bid on one of three grants, Ho once again obtained part of the monopoly. MGM was still interested of course and was rumoured to be in talks with Stanley Ho about a partnership. While they couldn't pursue a joint venture in America, an agreement was reached between Pansy Ho and MGM to open the MGM Grand Macau. This venture proved highly successful and lead naturally to the development of the second resort. In addition, with many new ventures in the last few years proving successful, including the T-Mobile Arena behind the New-New York Hotel and Casino, the brand is clearly on the rise and looking to make some major advancements.