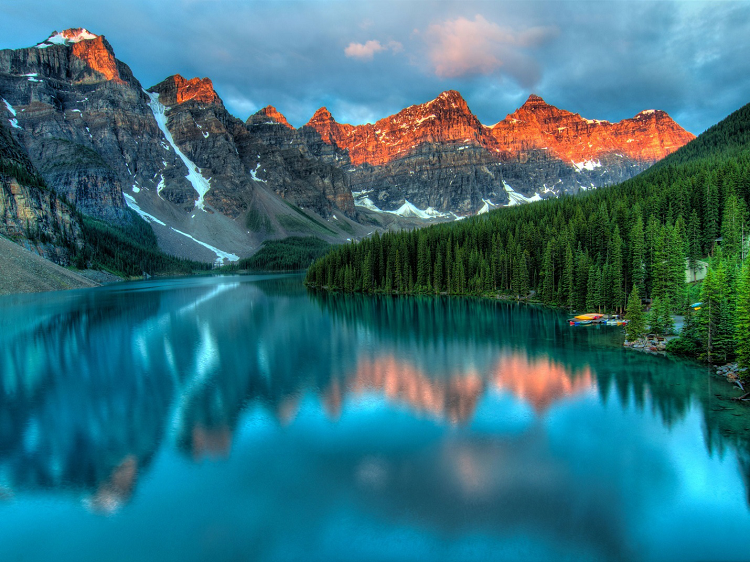 With a landmass of nearly ten million square kilometers, Canada is the second largest country in terms of landmass, and probably one of the most scenic countries you will ever visit. It is an amazing country, full of warm and friendly people, not to mention that it has one of the best healthcare and education systems in the world.
As such, one can easily understand why most visitors who come through the Canada ETA form sometimes decide to change their minds about leaving after their duration has expired. Nonetheless, the country is such a great one, with lots of attractions and here are some of the places you should strive to visit at least once before you take the room temperature challenge.
Banff National Park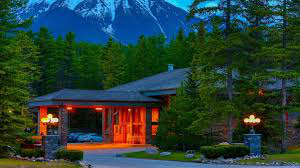 Other than CN Tower and hockey, Banff National Park is the other national symbol that will come into most people's mind whenever Canada is mentioned. It is a fact that this is the most beautiful national park in the world, and certainly one of the places you should make plans to visit at least once in your lifetime. The parks were established way back in 1885, and in it, you will find magnificent lakes, forests, nature trails, and mountains that will put you in direct contact with Mother Nature. If you are outdoor enthusiasts and you want to a visit a place that will give you an experience of a lifetime, then you have every reason to make your way to Banff National Park in Alberta.
Haida Gwaii, BC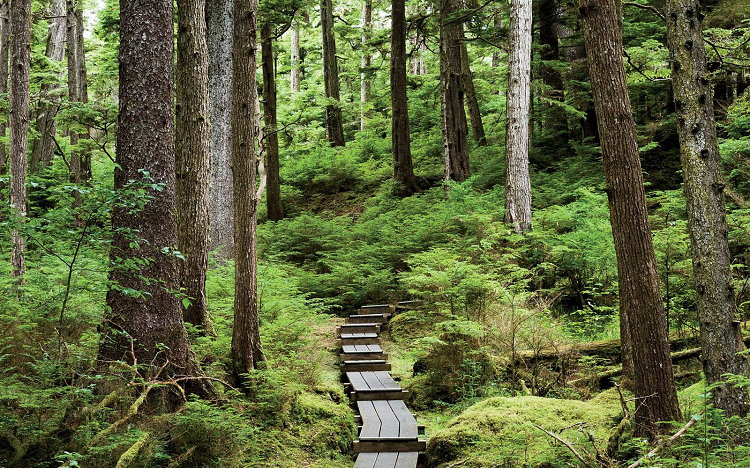 If you love caving, hiking, biking, zip lining fishing, surfing, or viewing wildlife, the Haida in British Columbia will be such a sweet destination for you. The natural waterfalls, the green patches of vegetation, bird and wildlife attractions in this place are so endearing that you will immediately fall in love with it. If you love photography, then you can be guaranteed of taking great shots with jaw-dropping backgrounds in this place.
Parkland Region in Manitoba
The Parkland Region in Manitoba pays homage to a plethora of woodlands, rivers, and lakes that literally turns it into a paradise on earth. It is also the home to the highest mountain in Manitoba, making it another wonderful destination for outdoor lovers. Other than the scenic views, the region is primarily inhabited by farming communities and this is a subtle indicator of the great and fresh culinary delights you are likely to find in this place. It also has a number of historic sites you can visit to learn more about Manitoba and Canada in general.
Medicine Lake
Medicine Lake is not very far from Jasper town, and it is another place you should strive to visit for the sheer beauty. The lake is sometimes referred to as a sinking lake because it has holes in the bottom that are slowly draining the waters of the lake. Other than this strange phenomenon, the lake and the surrounding regions are nothing but pure bliss when it comes to peace and tranquility. It is a nice place to retreat to if you are tired of the hustle and bustle of the city and all you need is to go to a quiet place to relax and recharge.
Auyuittuq National Park
This national park is a little piece of the gem for adventurous spirits looking for new opportunities for skiing, hiking, dog sledding, and any activity that might probably lead to the release of more adrenaline into the bloodstream. It will interest you to know that this park is the home to the two of the most famous mountains in the world – Mount Thor and Mount Asgard which are known for their vertical drops in the world – they have the greatest vertical drops of all the mountains in the world. This, as well as hiring Montreal escorts is a reason enough to fill the Canada ETA form and head to Canada just to have a majestic feeling of the mountains.
Dinosaur Provincial Park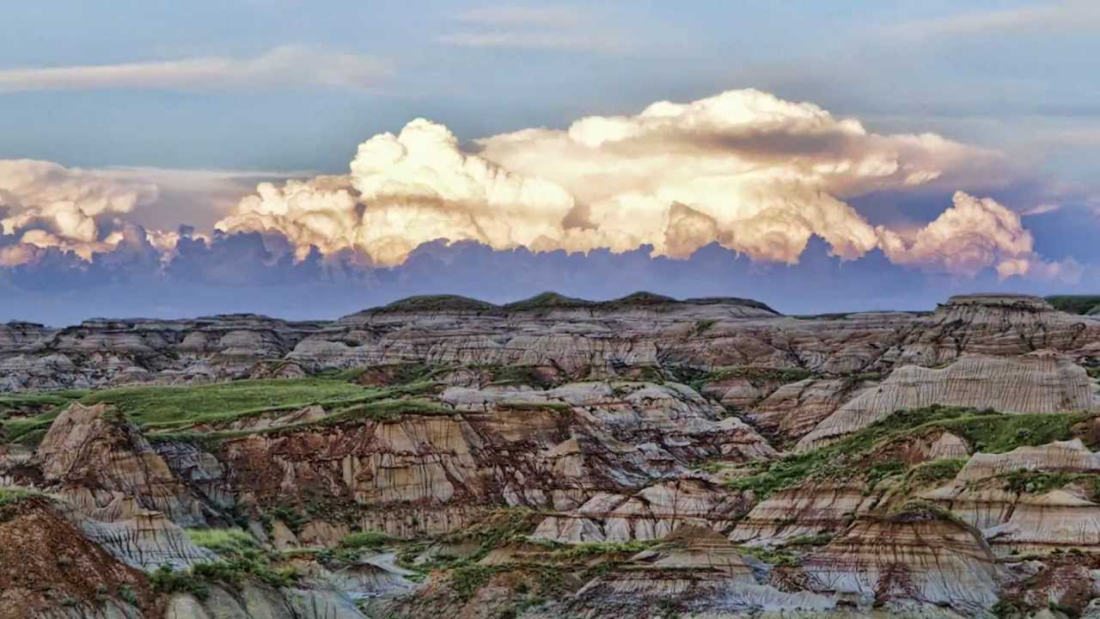 Dinosaur Provincial Park is in Albert and the greatest attraction in this park is the fact that it has extensive fossil deposits and it is believed to have been the home of dinosaurs in the region thousands of years ago. If you have ever wanted to see how a dinosaur looked like and you are willing to do some digging to find some bones, then this is just the right spot for you to do that.
Manitoulin Island in Ontario
Have you ever thought of an island on a lake, which is in turn on an island in another lake? Sounds confusing, right? This is exactly what you find on Manitoulin Island in Ontario. This feature in Lake Huron is extremely scenic and it is also the largest freshwater island in the entire planet.
Thunder Cove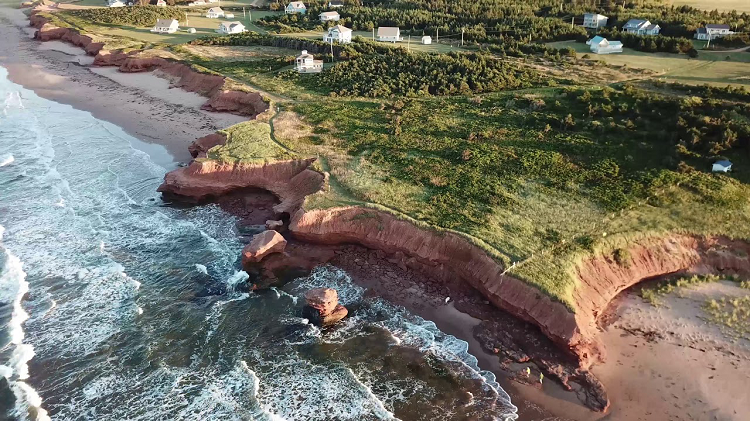 Thunder Cove is an attraction you will feel some pain in accessing, but once you lay your eyes on the red sand and your feet on the cold waters of the beach, you will be pleased that you took the trouble. But the sand and the beach are not the only attractions you find in this place. The greatest attraction on this beach is the breathtaking views of the beautiful rock formations, which at first sight, you may think that they were formed by a very talented nature, yet they are just works of nature. The caves at this beach are also hidden and since most people find access to this place, it is literally begging to be explored.
Canmore
Canmore is a hidden gem and a nice alternative to consider if you want to have a feel of Banff National Park without necessarily going there. The town's popularity has increased over the years and this is attributed to the plethora of beautiful sceneries it has. The former coal mining town has managed to retain its charm despite the pressure being exerted by the growing population, and it remains one of the scenic and the most peaceful places you will ever visit in Canada.