If you're looking for way to elevate your fashion with embellishments, purchasing an embroidery machine will take your look to the next level. Whether it's a pair of jeans, shirt or a jacket, embroidery will give your clothes an individualistic look that is unique to each piece that you wear.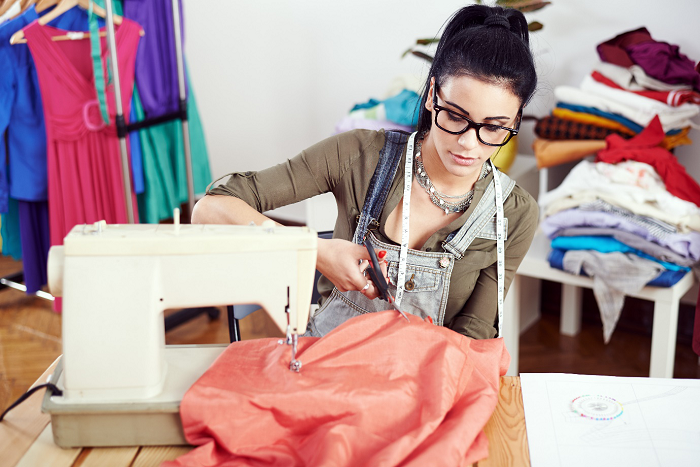 If you are the creative type, you can add embroidery to your clothing as a DIY project and DIY embroidery is an affordable and effective way to add some flair to your style. With one of the best embroidery machines, you can create many different looks that will stand out and make signature pieces readily available in your own wardrobe.
Embroidered Scarves
Despite how you wear the scarf, there are many ways in which can take a plain scarf and embellish it with intricate embroidery. For a boost in your accessories look, while using an embroidery machine you can add embroidered flower patterns or abstract shapes.
This can give you a wide range of variations in looks with your scarves that can make them more sophisticate in look or playful and fun with your different outfits. With an embroidered scarf there's no limit to how you can design your scarf and embroider it to fit your taste of style.
Embroidered Dresses
Embroidery on dresses are a way to enhance the look of your dress to give it more of a designer look. You can take inspiration from many places around the world.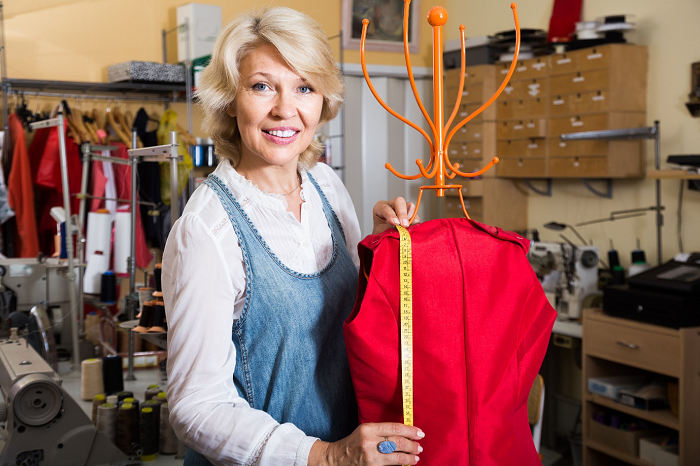 The use fashion embroidery techniques to give your dresses a look that is specific to different cultures or create your own embroidery patterns that will make your dresses unique. Embroidered dresses can be made elegantly or casually designed for everyday or special occasion.
Embroidered Shirts
From t-shirts to tunic tops, embroidery always makes a shirt look more fashionable and expensive. Embroidered shirts can be created in a wide variety of looks which can match any atmosphere that you'll wear the shirt in. Whether it's in an office or at a formal or casual event, you can design embroidered shirt, t-shirts, tank tops and more to embellish your shirts.  
Embroidered Skirts
There are numerous styles of skirt designs ranging from A-line skirts, asymmetrical skirts, bell-shaped skirts, bubble, bustle skirts and more. No matter which designs you wear, you can embroider them to make them trendier and chic.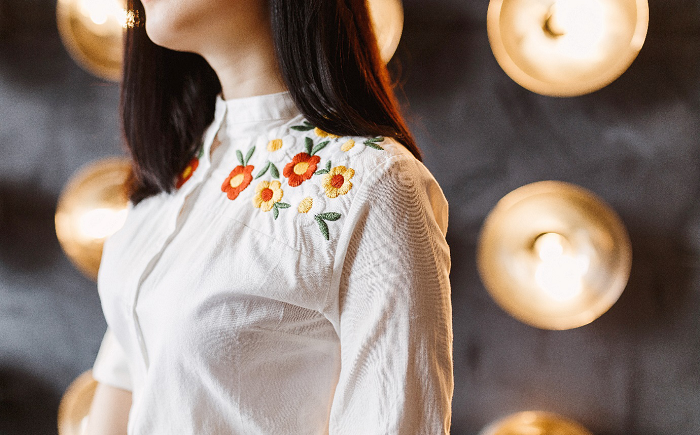 Embroidery will give your skirts a trendy look that will blend well with shirts, jackets and other accessories. An embroider skirt will make a statement piece on its own and give you a regal look, which will get you many compliments.
Using an embroidery machine, such as Brother PE700, is a great way to add the right personalized embellishments to your embroidery projects. Whether it's on a handbag or on a jacket you can refine your approach with embroidery to changing around certain looks in your wardrobe and make them look completely new. Embroidery is truly one of the best crafty outlets for parents.
Embroidery is an old method dating back centuries ago and has been reinventing itself repeatedly. There are many ways in which you can reinvent different looks with embroidery.
Jen Baker from Jens Sewing Machines
Jen is a sewing and embroidery expert, from Phoenix, USA!
She loves to share her knowledge about her craft and advise fellow sewing enthusiasts as to which is the best embroidery machine for them. Follow Jen on Facebook.