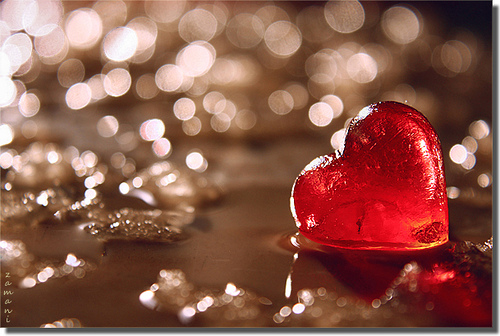 "Heart" (CC BY 2.0) by seyed mostafa zamani
Navigating the world of dating is tricky. After all, we never really know what's going to happen, we just have to trust. That doesn't come easy for all of us, which can make matters even worse. Of course, something a lot of us do know is that we don't want to repeat previous mistakes. In most cases, your ex is your ex for a reason. So, how can you avoid going down the same slippery slopes? Don't worry – there's a knack to it!
Take Your Time
Before getting into anything serious, you should take your time before letting anyone new in. Rushing isn't going to help you at all, and you could find yourself back in a less than ideal situation.
Get to know a person before you rush to making it all exclusive. These days, you don't even have to meet up with someone that you don't click with, thanks to the wonders of the internet. If you try online dating, such as dating at Badoo, you'll be able to see an entire network of suitable partners, and casually chat to them through the app before making any steps to make actual contact. It's much easier to weed out people you're not keen on (and anyone who's eerily similar to the last person you were with).
Why not use such apps and social media to find new friends and try new activities that will distract you after a breakup? This way you can let something more happen totally organically – after all, you don't always need to be on the lookout.
You can also make a list of things you're looking for in the meantime. Try to think outside the box. Sure, everyone wants someone they find attractive, but are your moral values important to you? What about your career aspirations? Try to remember everything you do and don't want, and force yourself not to settle.
Work On Yourself
Although in many cases, one person is responsible for a relationship breakdown, there are other cases where the whole thing is pretty mutual. That means it's time to get honest with yourself and admit if there were things that you could have done better as well.
Working on yourself is important for you personally as much as it is for any future relationships. If you're carrying around anger, jealousy, or a lack of trust, you're really doing yourself no favors. It won't be good for the next person you're with, but first and foremost, for your own sake, your mental wellbeing is paramount, as is self-care.
Look in the mirror on occasion; not just literally, but metaphorically. This is your chance to start fresh and show only the best side of yourself.
Write A New Story
When you go forward into a new relationship, you don't want to be carrying old baggage. That means you don't want to be projecting onto that person. If your ex cheated on you or otherwise hurt you, while you're right to be cautious, you can't go around controlling your partner so that he or she never leaves your sight to do the same.
If you find yourself falling into the same patterns, you have to learn to let go. Start a new narrative, one of positivity and clarity. If you feel better about the way your life is going, you'll attract people who can see this change, and hopefully, bad things won't happen again.
Just be on the lookout. It's all very well saying that you could never have predicted how things with your ex ended up turning out, but you can spot the warning signs from a mile off, so that similar never happens again. And, with that in mind, maybe it's time to step out of your comfort zone. Talk to people you might never have imagined being with before. Your current type hasn't always worked out for you in the past – so maybe it's time for something entirely new.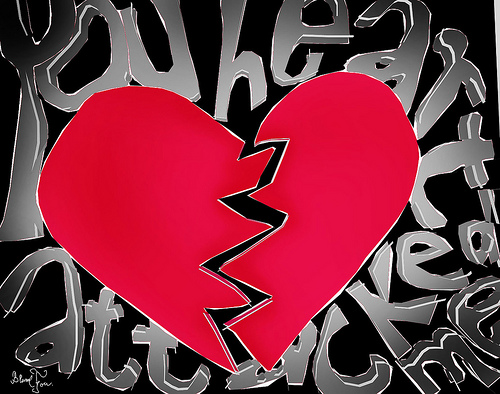 "Broken Heart Attacked" (CC BY 2.0) by Blume Fou
After all, you never know exactly who you might find, when you broaden your horizons.