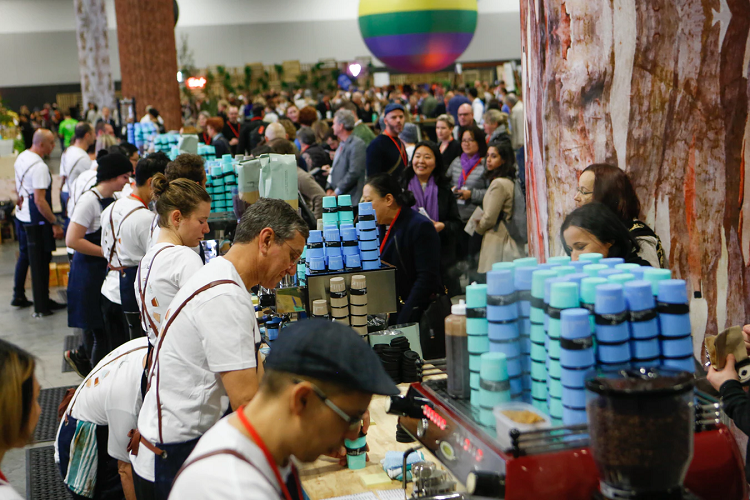 Photo by Ryan Everton on Unsplash
Organizing your company's promotional gift selection for events is not rocket science but it definitely isn't easy either. The key is to choose a product that's unique,  memorable and functional for your associates or clients. Nobody wants a hundred branded hats or mugs! Here are six original promotional product ideas to help you make a bigger impact at your next corporate event.
1. A Custom Conference Bag
Tailoring your promotional products to the occasion is always a good idea. If you're attending a corporate conference, seminar or workshop where you'll be promoting your business to potential new clients or collaborators, a customized conference bag is a thoughtful gift that will provide value to someone that same day. You could even include a small bag of sweet treats or mints, complete with your logo and contact details, in the bag as a pleasant surprise. What better way to make a quality first impression?
2. Corporate Picnic Sets
A gift idea that's amusing yet tasteful is a corporate picnic set with a bottle (or two) of wine depending on your business relationships or milestones. If you're celebrating a record-breaking year of growth at your company's Christmas party, this generous gift could be a pleasant way to thank your high-performing staff members.
3.  Branded Travel Umbrellas
This is not strictly just for seasonal occasions; if your event is to be held in winter, or if your staff or potential clients are frequent travelers, a branded travel-size umbrella is a practical gift. It's compact and easy to pack in large quantities, simple to customize with your logo and doesn't require coordination when it comes to size  – people from all walks of life use umbrellas.
4. Luxe Candles and Homewares
Candles as gifts may be a little clichéd, but pleasant nonetheless. To set the bar higher, choose a scent or color affiliated with your industry, business name or event. Some examples include using scents to suit seasonal events or if your logo is orange or uses warmer colors, then a candle with a citrus fragrant will personalize your gift even more than your logo sticker.
5. Sports and Exercise Items
Promote an active lifestyle as well as your business by gifting branded sport or fitness-themed gear at your next event. This can include anything from shirts, sweatbands, sports caps and water bottles to different types of balls, games and frisbees. Depending on your budget, you could select a few different items, print your logo on them and present the gift in a branded sports bag. If you're hosting a staff event outdoors, surprising your workers with these gifts could be a great way to boost the morale of your staff.
6. Holiday Treats
You don't want to make a habit of regularly presenting your team with unhealthy gifts or too many novelty sweets, but an exception can definitely be made for the holiday season! Festive jars and packaging shaped like Christmas trees, stars or hearts filled with chocolates or lollies are a sweet way to say thank you at your next seasonal corporate event. Take it up a notch and get champagne-shaped chocolates filled with lollies.
When it comes to corporate gift-giving, a little can say a lot. While it's important that your final choice is appropriate, don't spend too much energy on window shopping. Simply choose one of the above, or a similar, suitable gift and prioritize your time on personalizing it with your name, branding and a personal note. This is how you will create a lasting impression!