Each house, no matter how beautiful it is, can find itself in need of a makeover, when the time comes, it can be difficult to decide on which part of the house to redecorate first. The most common places to start are the living room and the kitchen as these are the places where you are likely to spend most of your time.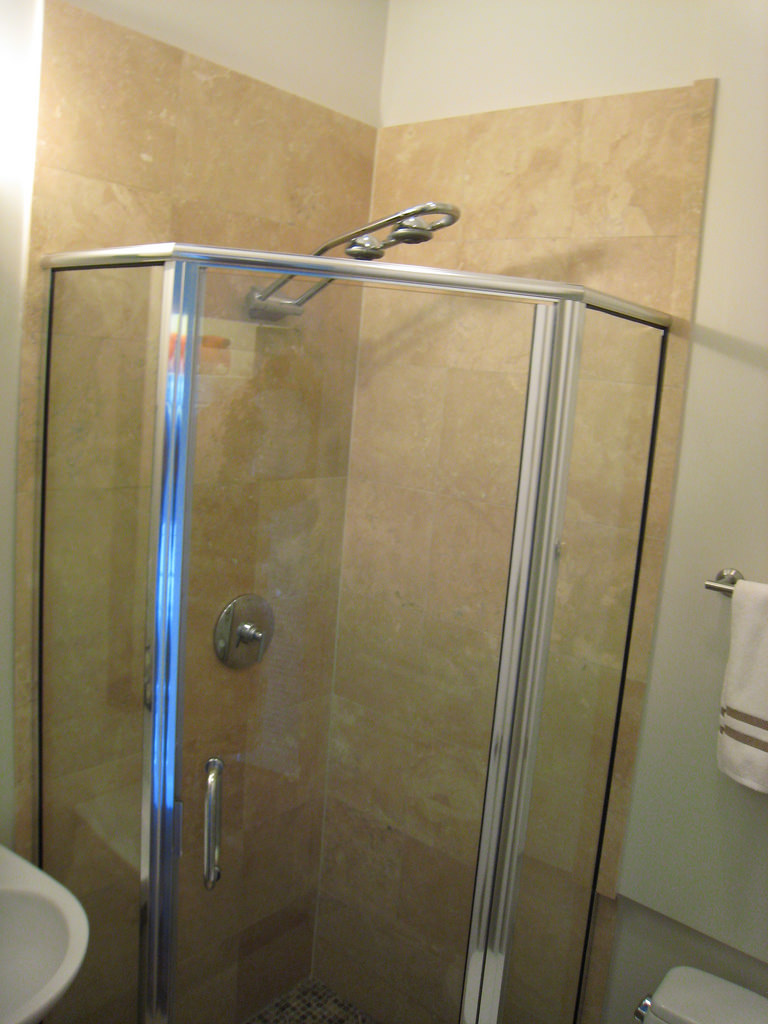 One area of the house which can make you feel great if you redecorate it is the bathroom, thankfully there are many ways in which you can still redecorate your bathroom even if you are on a budget, let's take a look at how you can do it.
Simple With Flair
Paying for different colors to fill your bathroom with can prove costly and for the best impact you should stick with simple white or magnolia and add color using anything form a chair to empty glass bottles or design tweaks.
Tiling
Tiled bathrooms look great but they can also set you back a fair chunk of change, thankfully there are ways in which you can get that tiled effect without paying the Earth for it. There are tiled effect stickers on the market which simply peel off and can be placed on any surface, giving you the effect of ceramic tiles on your wall. Not only will you save money on the cost of buying the tiles but you will also save hundreds in the installation of them. Tiling can be a tough job and cost you a lot of time and contracting someone will set you back even more.
Vanity Fair Price
If you want to add some class to your bathroom then why not think about installing a vanity which will give you storage space and a great look. There are some very well priced vanities on the market, ABL sell bathroom vanities for example at very reasonable prices. If you can't afford, or would prefer not to pay shop prices then take a look in your local flea market and try to pick up an old cabinet which can be easily turned into a vanity for your bathroom.
Lighten Up The Bath
If you have a bath then you can add some class to the area with some tweaks and touches which won't cost a lot but will have a great impact. For example, if you place two bath curtains either side of the bath then it will give a grand effect that will add some class to your bathroom. Equally, there are lots of touches which you can add to the bath such as colored or scented candles which will really help to change the appearance of your bathroom.
Remember that it is the small things which make a big difference, wooden pieces look great in a bathroom and if you can pick up any old pieces of driftwood or varnished, rotten wood, these look great hanging on the bathroom wall, more important, they won't cost you a lot.