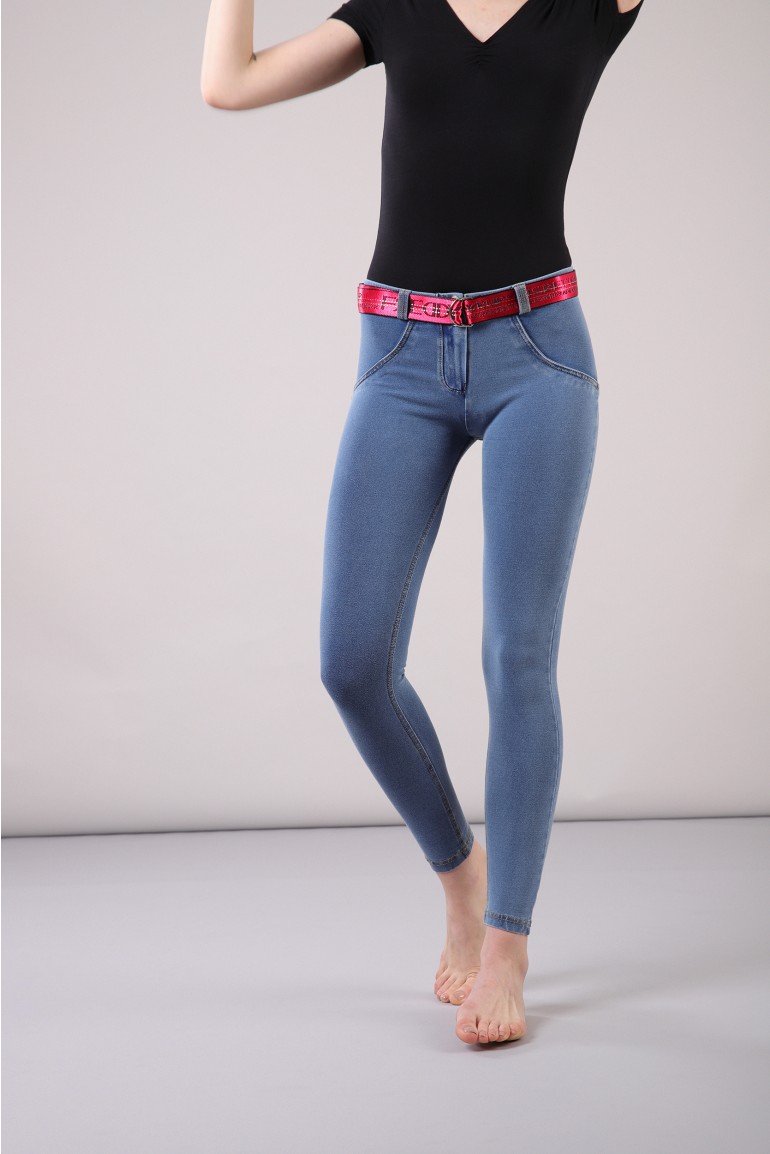 More than a basic, the denim is part of our life. We can take it for work, for a day of shopping, for a night look and even for a party. As shorts, or long, or in different colours, push-up, faded, 'tie-dye'… There are many options to wear the most 'fashionista' work wear in the world but what is remarkable is how in recent years the denim has been reinvented with new versions, from shapers to push ups. There are so many options, colours and fabrics that there is a formula to find the right jeans and especially those that make us a perfect B-side, one of the characteristics most demanded by ladies.
Is there a trick?
Keep an eye on those who always get wasted and then read carefully the 'Composition and care'.
The real key is in the percentage of 'elastane', an elastic fibre that improves denim tissue, because its molecular structure ensures that the stretched fabric always regains its original shape and does not deform.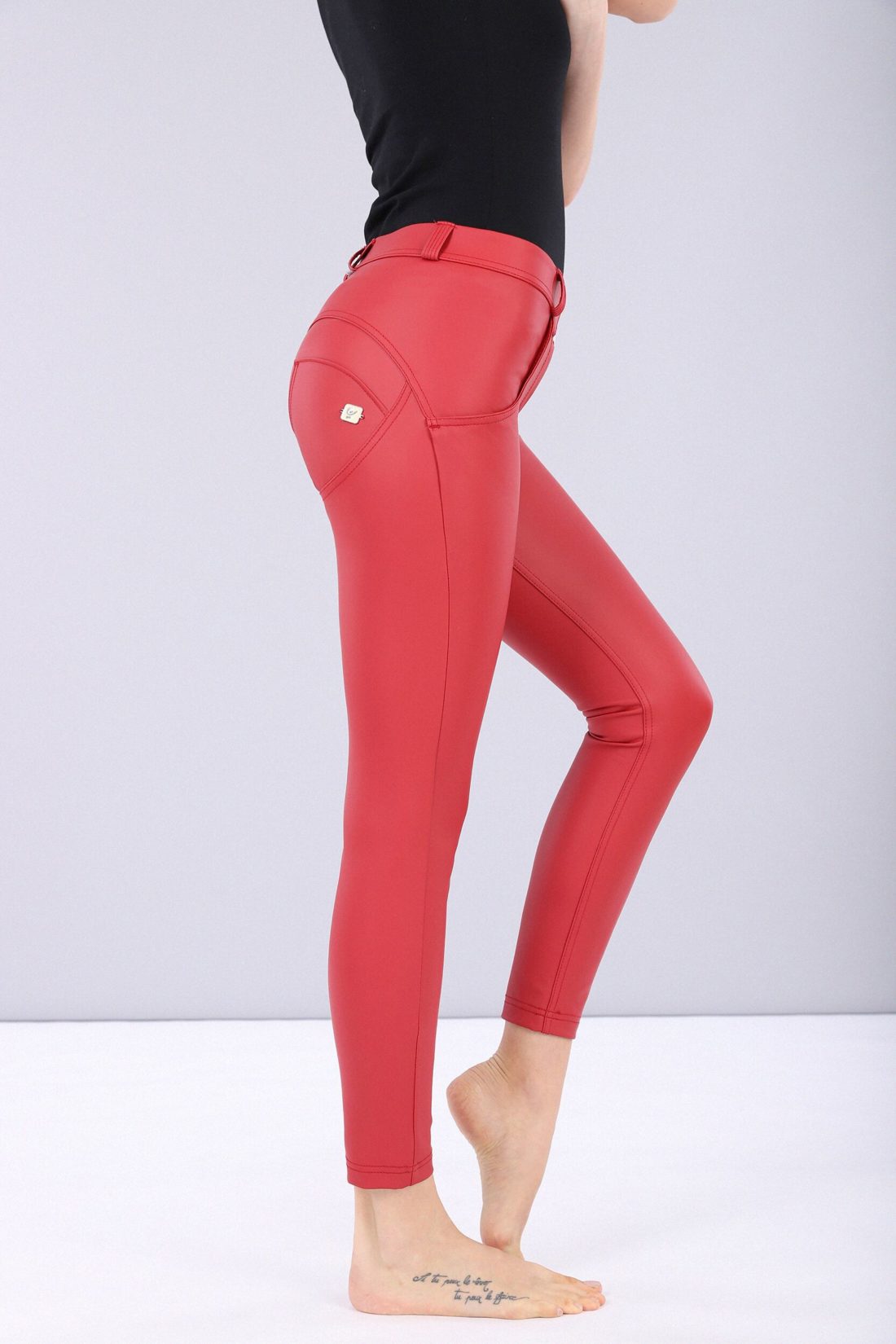 Freddy push up jeans
They are jeans that adapt to you, why? Because they have a certain percentage of elastane, which makes them adapt to your body, no matter what size you are. Among these, Freddy has created their push up jeans with the WR.UP®, technology, which is the result of the combination of three different effects.
The smoothing Effect
The smoothing effect of WR.UP® Freddy high waist perfectly outlines your waist, thighs and hips thanks to the high value of the material, on which reinforcements have been positioned in strategic positions. It is the grace and the harmony of your body that you deserve..
The lifting Effect
WR.UP® is the exclusive 100% bi-elastic denim jersey that defines your shape, enhances your B-side and wraps you like a second skin. Finally, perfection takes shape.
The shaping effect
WR.UP® shapes and defines your hips, keeping your pants high and in place with a special silicone band.
So this is the key of breath taking curves and perfect fitting: this is the deal with  Freddy and their new push up jeans created with the aim of enhancing the shape of all women.
But how is it possible?  It is known that jeans are a very personal item: it's not certain that because a model is a current  trend and seems easy to wear, then it is made for us, on the contrary. Freddy pants follow the lines of the body and reshapes them while making your legs look miles longer. Can you imagine wearing them with some high shoes? The final effect is multiplied by 2.
In the past we used to talk about diet, today we are talking about a thousand and one ways to seem, to appear, to be thinner. Follow a good diet, a diet tailored to each of us is the basis for having a lean body, in shape and healthy physical activity will help to sculpt it. But with the help of these genius jeans, we will feel much more confident.
Always choose quality
Beware of counterfeit products, you may end up with a lower quality pair of push up jeans: be sure to always buying from official online store.
Now, we know that the only thing you want is to go and try on one of Freddy push up jeans and nothing is more simple than visiting our store and pick the right one for you, have fun!