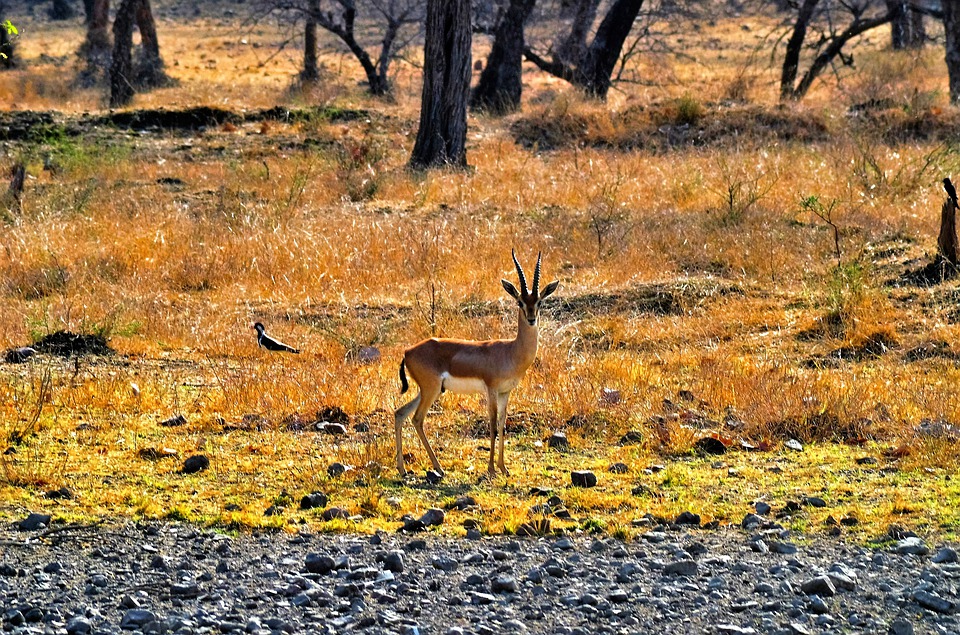 India is a land of much topographical diversity. From different kinds of geographical features defining various corners of the country, it is but natural that forests will be found in abundance over here. So if you are a tourist at heart and love to spend vacations at forests and partake in various forest safaris, then it is but natural that you will enjoy visiting some of the most famous national parks that this country hosts. One such very important national park which is a prominent tourist destination for many is none other than Ranthambore.
So, what do we need to know about Ranthambore? There are a few basic things that one needs to know about this place, if they are planning for a trip here:
The first and the most important thing that you need to keep in mind is that it is northern India's most premiere national park which is spread over a large area – about 392 km² . It was previously known as the Sawai Madhopur Game Sanctuary way back when it was established in 1955 and it was later declared to be a Tiger Reserve in 1973.
What is this famous for? Well if you thought West Bengal was the only home to Bengal tigers, then think again. If you want to catch a glimpse of this regal animal, which is the national animal of India, then this is the best place to visit. Being a tiger reserve there are a lot of tigers here and hence if you do want to witness them roaming around in their natural habitat, then without a doubt this is the place that you should opt for.
Okay, so when it comes to a wildlife safari of this sort, one very important thing that you need to be particularly aware of is when would be the best time to visit this destination. The park does not remain throughout the year for tourists and even if you go there in the wrong season, then it will not be fun at all. So if you are thinking about planning a trip to Ranthambore and make the most of it, then you should really consider visiting it either during the winter months or during the month of April. The star highlights would of course be October and April, during which time the weather remains pleasant and ideal for an animal safari. So when planning a trip, try and target these two months.
Okay, so just planning the trip during the right time of the year won't help. You need to remember that there are quite a few resorts in ranthambore but the number of tourists during these times of the year also remains quite high. So if you are planning on visiting during the tourist season, then you will have to make sure that you get your bookings done well beforehand. If you want to ensure you get the right place of your choice for your stay, then planning your trip from beforehand is something that you will have to do. Get your bookings done at least a month or two prior to your travel date.
You also need to know how to reach this place. It is not directly connected to any airports or train stations. So if you want to reach Ranthambore you can either fly down to Jaipur, which is the nearest airport that you have or you might even fly down to Delhi. From Jaipur you can take a car and make your way to Ranthambore, which will take you about four hours or so. If you prefer taking the train, then you should alight at the Sawai Madhopur station which is about 11kms away and from there you can avail public transport and make your way to Ranthambore. Being a popular tourist destination, it is very well connected and hence reaching there will not be a task at the end of the day.
One of the most important things that you need to keep in mind is the clothes that you need to carry. When going for a jungle safari, always carry sturdy shoes. Boots which are meant for wear and tear, is something that will work well. There might be mud around and hence gum boots work well. Safari is something which requires you to be comfortably dressed so carry clothes in which you are comfortable and those which will not obstruct your mobility. Jackets are a must for the winter months and you should also make sure that you keep your head covered most of the times. Carry caps which fit well. More than shades, you should make sure that you have binoculars, because that will come extremely in handy when it comes to spotting animals and birds. These are a few things that you must carry with yourself.
Also remember that when you are searching for resorts in ranthambore you will have to make sure that the resort is not too far away from the park. The resort needs to be located near the park so that you will be able to access it with ease as and when you want to. If you want you can talk to a local guide as well you will give you a look and feel of the place. Always check the ratings and reviews of the place before you actually finalize the resort of your choice.
So, these are some of the basic things that you need to know about Ranthambore. It is one of the most fascinating of all the national parks that are there in the country and is certainly one of the first of its kind. That is why if you are planning on visiting this place anytime soon, you will have to plan your trip with care. Start with making arrangements for your stay and then book your flight or travel tickets and then go about planning the places that you want to visit. Wait no further, start planning your trip to Ranthambore today, without any delay! Enjoy a nice time in a jungle safari!