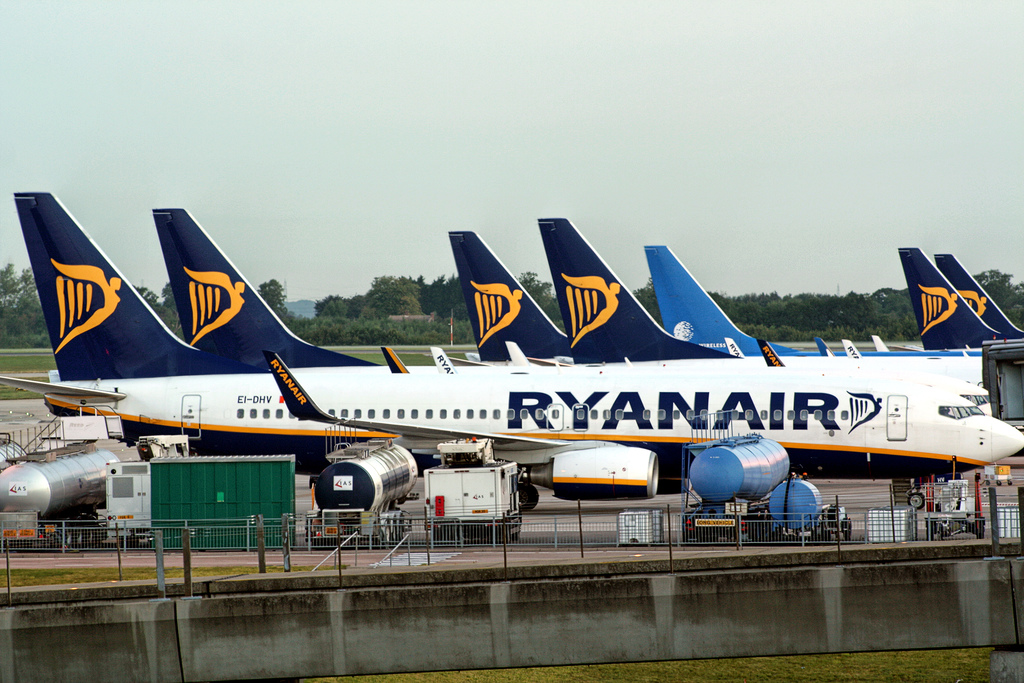 Ryanair is cancelling between 40 and 50 flights a day throughout the next six weeks due to a mix-up with pilot holidays. 400,000 Ryanair passengers will be affected by the cancellations, with many being left having to settle for an alternative flight and a great deal of inconvenience.
Ryanair Flights Cancelled Due To Pilot Holidays
Ryanair has announced it is struggling to accommodate all of its pilot's holidays, leaving the airline with no choice but to cancel a large number of daily flights. Chief Executive of Ryanair, Michael O'Leary, has said that the affected customers are being informed via email and text message. Most passengers are being offered an alternative flight on the same day, though Ryanair will not be enlisting the help of rival airlines. However, a flight on the same day isn't possible for all passengers and some are being offered flights at a later date. Passengers that are faced with flights a day or so later could be eligible for compensation.
When Can Flight Compensation Be Claimed?
Passengers that are being offered flights at a later date to their original flight can claim compensation; this is due to the inconvenience and cost many will face. If passengers are given more than fourteen days' notice of their flight cancellation they will not be able to claim compensation. However, they will still be entitled to compensation if it can be proved that the disruption was within Ryanair's control.
The amount of compensation awarded will depend on a range of factors such as when the passenger was delayed, how long the passenger had to wait for a replacement flight, the distance of the flight, how much of an impact the cancellation had and whether or not the flight is within the EU. Up to £550 in compensation can be claimed in total, though exact amounts will depend on the specific case details. If the cancelled flight was from a European airport, or if it was overbooked, it's possible that compensation of between €250 and €600 could be payable.
If you have been affected by Ryanair's cancelled flights and think you could be entitled to compensation, contact a team of experts.