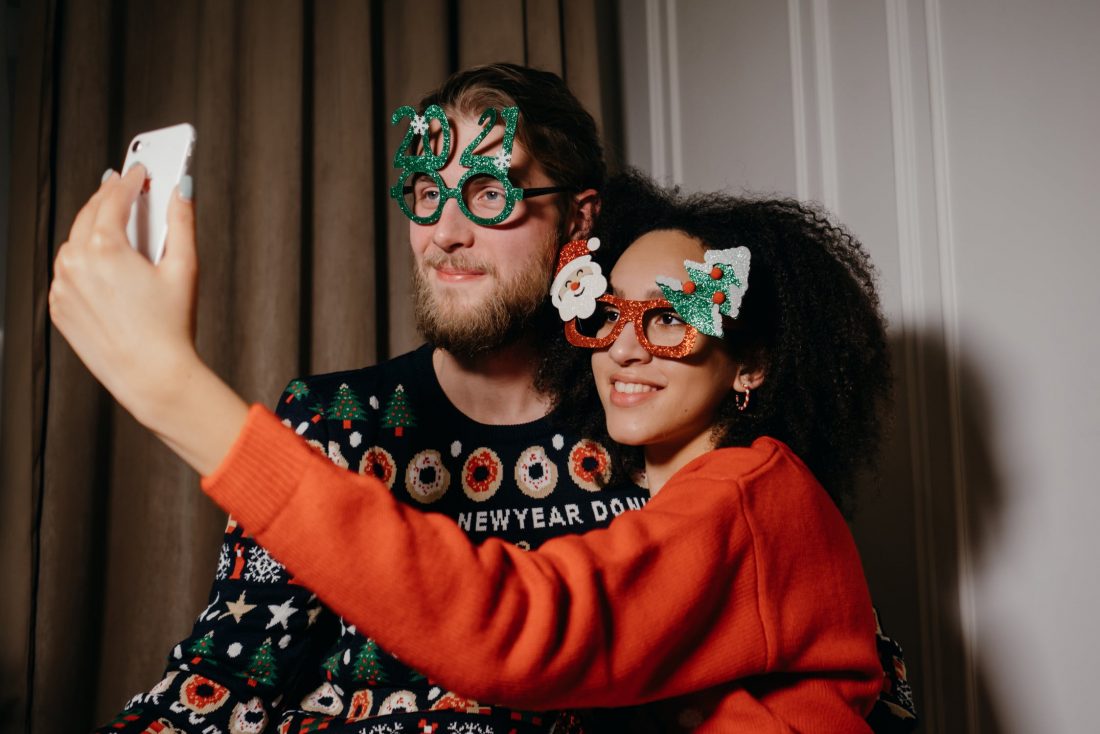 New Year's Eve is generally one of the most exciting dates in the calendar, so it's only natural that many people would want to wear their finest clothes. Following, are a few pointers to make sure you look stylish as you enter 2022.
Before You Start…
Don't Forget To Check The Dress Code
If you've been invited to a gathering and it's going to be more formal or dressy, double-check the invitation and see whether there is a dress code.
You don't want to show up at a formal dinner, a luxury hotel, or any other well-dressed event in smart casual. Follow the dress code and, if you're not sure what it is, figure it out by the kind of evening it is and where you'll be going.
If you're going to a grown-up, dressed-up event, wear a suit or maybe a black tie.
On A Budget? No Problem
You don't have to spend a lot of money to look smart. It is possible to do it on a budget. It won't take you long to find an amazing men's designer sale online that has all of your much needed partywear at more affordable prices. No one will know that you've paid discounted prices for amazing designer goods.
Dressing For Different Occasions
Black Tie Events
There isn't much to worry about if you're attending a black-tie event since this is a rather stringent dress code. Black tie events entail a complete suit (trousers and jacket), a traditional white shirt, and a custom bow tie.
A Night With Your Other Half
A suit is a wonderful option for special occasions, but it doesn't have to be as formal as a tux. You don't need to wear a tie, but a dress jacket and trousers with polished shoes are appropriate for most events.
The colour of your suit may also be determined by where you want to go. If you like basic colours and want to try something new, a wine or plum hue will set you apart while still keeping your look fashionable.
Boys Night Out
Since you'll be going out with the lads, it's best you all dress in the same manner, since you'll be going to the same places together.
If a suit appears too formal, add a blazer to your outfit with a pair of dark denim and shoes, or go for something more basic like a warm jumper and plain coloured shirt.
In The Pub
Formal dress is not required if you're only going to the local pub. A smart casual style will keep you looking great without making you appear too dressed up. Choose between a pair of jeans, jumper, and coat with either sneakers or smart shoes.
House Party
What could be a better way to start the New Year than with a house party? Jeans may be matched with a comfortable check shirt, smart T-shirt with a cardigan, or a jumper. Being in someone else's home doesn't need so much footwear, so your favourite sneakers will be fine, or if you're feeling more formal, brogues will work.
Family Gatherings
Family gatherings are usually another low-key event, so you don't need to feel compelled to dress up for the occasion. The event may be diverse in age, young and old, so there's no need to dress formally; a shirt or tee for layering will suffice.
Happy New Year!
With all of these style tips for different occasions, you'll be sure to look the part and have a fantastic New Year's Eve no matter what you're wearing!