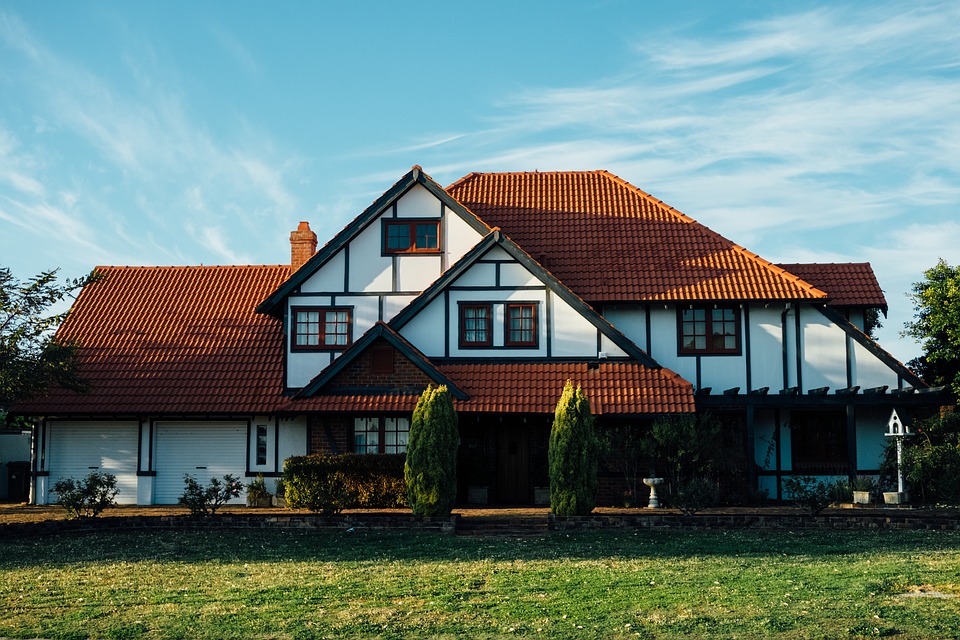 Your home is the biggest investment you are ever likely to make. Whether you want to enhance the value of your investment, prepare it for sale or simply make it a nicer place to be, there are all sorts of reasons it makes sense to do everything you can to maximize your home's value.
Here, we take a look at some simple ways that you can do just that, without making huge additional investments of time or money.
Simple care and maintenance
There are plenty of very basic things that can make a huge difference to the overall appearance of your home, and these can add up to a big impact on its overall value, particularly if you are planning on marketing it for sale.
A tidy garden with well-trimmed grass and neatly clipped hedges has an enormous impact on those all-important first impressions. Also, deal with any little jobs that you have been meaning to get around to for ages, such as gate latches that do not latch or windows that need cleaning.
Energy efficiency
If you put your house up for sale, then you can be sure that any potential buyer will be interested in the energy efficiency of your home. If selling is not in your current plans, then by making your property as energy efficient as possible, you are both increasing its value and saving money on energy bills. So it is really a win/win!
Home insulation is a great way to start, and there are some government grants available from the US Department of Energy to help cover the costs, depending on your location and personal circumstances.
Another possibility to consider is the installation of solar panels. One expert in Solar Panels Newcastle tells us that solar panel systems will last 25-30 years and can therefore reduce your electricity bill significantly. The exact savings vary between states, as they are highly dependent on the amount of sunlight you receive and the level of state support that is available, but you could certainly reckon on saving $50-80 per month.
Going solar can also make a real difference to the value of your property. A 2014 study carried out for the US Department of Energy found that houses with solar panels were worth an average of $17,000 more than those without.
Internal Décor
Good quality internal furnishings can make all the difference to the value of your home, and make it a more pleasant place to live. Some can even save you money too. For example, solid window shutters keep out noise pollution and act as an extra layer of insulation in cold weather. They also look fantastic, adding a touch of class to any room.
The same applies with built-in furnishings. Louvered doors can make all the difference to a walk-in cupboard, and can be designed to match your window shutters.
Kitchens and Bathrooms
Kitchens and bathrooms are the most functional rooms in the house, and you will hear from anyone in the letting or real estate business that these rooms can have a major impact on property values.
This is certainly true, but before you rip out all the fixtures and fittings and arrange to have a new kitchen installed, take a step back and look at what you have already got. A new kitchen can cost thousands, and while it might be a great investment if you are not planning on moving, those who are putting their home on the market should think twice before sinking so much money into a project like this.
Chances are, your buyers will have their own idea about what sort of kitchen or bathroom they would like, so unless yours is something from the 1970s that is in desperate need of replacement, look to maximize what you already have.
Just some small repairs or replacements can make a big difference. For example, a new set of faucets is inexpensive but can breathe new life into the overall look of your kitchen or bathroom. Likewise, you might consider replacing worn or damaged work surfaces.
A recent survey by UK property website Rightmove found that a dirty bathroom was the single biggest turn-off for potential house buyers. So put on some rubber gloves and get cleaning! Simple enhancements like tidying up the grouting on your bathroom tiles and replacing a tired-looking toothbrush holder can make it look like a whole new room at negligible cost.
Look down
The condition of your floors makes a big difference to both the overall look of your home and to its value, particularly on the open market. Whatever else you do, the space will never look right if you have stained and worn carpets or badly fitted laminate flooring.
Repairing or replacing is definitely a step worth taking and can make a real difference to property value. Chances are that if you try to sell, and a buyer sees a tired looking carpet, he or she will be mentally calculating the replacement cost. Yet nine times out of ten, a deep clean with a proper carpet cleaner will make it look like new.
De-Clutter
This tip is particularly relevant to anyone who is planning on selling a home, and is one that can be achieved at zero cost.
Whenever someone views a property, the concept of space is near the front of his or her mind. Are the rooms big enough? Will their favorite items of furniture fit into this room OK? You can go a long way towards putting minds at rest by a simple process of tidying and de-cluttering.
Store anything you do not need out of the way, and even consider moving non-essential items of furniture into storage. It is all about giving potential buyers the chance to envisage the empty space they will be buying and how they can make it their own.
Look after your investment
Whether you are planning to move or not, all the above tips will make your home a nicer place to live, and many will save you money too. So what are you waiting for? Make a start on maximizing the value of your home today!