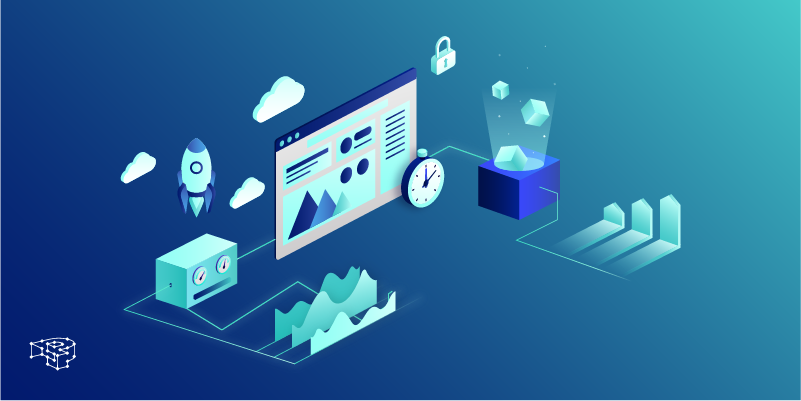 Ensuring that your web hosting plan is well suited to the needs of your website plays a vital role in your site being a fast-loading one and also secure enough for visitors. The kind of web hosting you choose directly determines if your website would accomplish the goals you have built it to serve.
WordPress is the most widely used Content Management System because of the numerous features it has. There are two major types of WordPress hosting; the shared WordPress hosting and the managed WordPress hosting.
Perhaps you have heard of managed WordPress hosting and have been wondering what it means and what makes it different from shared hosting, this article focuses on the managed WordPress hosting and the kind of websites that need this type of hosting.
First and foremost, let us take a look at shared hosting.
Shared hosting is the cheapest way to host your website. Not only common to WordPress powered websites, it is used by a lot of websites and is very affordable. However, the downside to this type of WordPress hosting is the fact that hundreds or even thousands of users have to share the same server.
This implies that all these accounts have to share the same memory. Therefore, when one website uses up more memory than its allotted share, it affects all the other websites on the server. This means that a single troubled website can cause all the other sites on the server to load slowly or not even load at all. In most cases, the web host has no control over resolving issues like this especially in a case where a site is using up too much space due to an increase in traffic.
Aside from the fact that these hundreds or thousands of websites have to share the same memory, they have to share bandwidth and processing power as well. The countless restrictions that accompany shared hosting are what make it unreliable, most especially when your site needs to run different applications.
On the other hand, managed WordPress hosting does not have any of the restrictions that characterise shared hosting.
Managed WordPress hosting is a form of web hosting in which all the technical aspects of managing the website is handled by the host. It is like having a WordPress expert to handle issues like speed, security, scalability, updates and daily backups for your site.
If you would rather focus on other aspects of running your business, instead of reading a support manual and trying to figure out something you are not even good at; then you should consider managed WordPress hosting.
Asides eliminating all the problems that come with sharing a web host with other users, you would be gaining a lot of other important benefits such as:
1. Fast Loading Website
Managed WordPress hosting has features that makes it ideal for running WordPress. All the hardware and software used are made for WordPress websites. Unlike in shared hosting where some extra improvements have to be made for optimum results, managed hosts are usually configured specifically with optimum versions of software which allow for maximum performance of the website. Just because the features are configured for WordPress, it makes your website pages load really fast.
A fast loading website would always promote user experience, as studies have shown that users would leave a website that takes too long to load. If you are considering paid search marketing for your website, it is advisable you opt for managed WordPress hosting; as having a fast-loading page is one of the factors that could improve your ranking in search engine results.
2. Top-Notch Security
Although shared hosts carry out basic security checks to ensure that their numerous users are not at risk of cyber threats, security on managed WordPress hosting is on a whole new dimension. High levels of security measures, daily checks for malware as well as features to prevent various kinds of cyber attacks are standard features that characterize managed WordPress hosting plans.
Although having all these security features does not totally make your site immune to cyber attacks, you would be having the best experts on hand in case your site gets hacked. On managed WordPress hosting, your hosts would be well informed on the best ways to get you out of any sticky situation as opposed to when you are using shared hosting.
If your servers store clients' information and important data, it is better that you opt for the managed WordPress hosting. Not only will you be able to prevent hacking attempts to which you might be otherwise susceptible to, you would have all the help you could possibly need in case of an attack.
3. Automatic Daily Backups
If your website collects and stores information, then you know how vital it is to make regular backups of your website. Not only is data recovery a tedious process, it is also expensive and time consuming. The best way to prevent data loss is by backing up regularly. Luckily for you, almost all managed WordPress hosting plans includes automated daily backups which can be easily accessed and restored in case of emergencies.
Although most shared hosting plans offer automated backups as well, they are usually stored on the same server and this makes no difference in case of damage or data loss. Besides the fact that you can easily lose information with the original data, it is usually a Herculean task to access and restore backups, unlike managed WordPress hosting in which you can restore your entire website with a single click in very little time.
4. Automated Updates
Unlike in shared hosting where updates are limited to PHP, MySQL, Apache, operating system and control panel, managed WordPress hosting ensures that your WordPress itself is up to date. It enables you to run the latest, most secure and most stable versions of all the applications on your site. Experts in WordPress hosting ensure that everything on your site is in optimal condition and are exhibiting maximum performance.
If you would be too busy with other tasks to worry about bringing your site up to date, choose managed WordPress hosting.
5. Expert Support Personnel
There are certain update and plugin issues your site would encounter that are best handled by experts. The support personnel in managed hosting are usually experts who know the in and out of WordPress. This makes them better equipped to tackle issues which shared hosting support personnel would be clueless about or might not even be able to help you with. They would also notify you when you are using plugins that could impede your site performance.
6. Better Scalability
Although some managed WordPress hosts share a web server with other users, it is usually allocated to very few users. This eliminates the chances of problems arising because one site is using too much resource. Even when your site is outgrowing the hosting plan you have chosen, you would be informed that you need to upgrade. The upgrade process would also be as smooth as possible because your website is already on a standard platform.
Apart from offering a seamless transition in case of an upgrade, managed WordPress hosting allows your website to handle a greater number of users as opposed to running on shared hosting. Though some managed WordPress hosts might require you to pay additional charges if you exceed the pre-agreed standard number of visitors your site can accommodate, you would never have to deal with issues that arise when there is a surge in traffic.
If your website generates a high amount of traffic, it is best that you opt for managed WordPress hosting.
All these enticing benefits might have influenced you that managed WordPress hosting is truly for you, you should be aware that it comes with its own disadvantages as well.
Some of them are:
It is more expensive
Managed WordPress hosting does not just offer these superior benefits, it comes at a higher price compared to shared hosting. If your website needs all the above listed benefits to run, then you would be getting value for your money. On the other hand, if your website is not seriously involved in the running of your business you might want to forgo all these benefits and stick to shared hosting in order to lower your running costs.
A minimum of about $30 per month would only get you on a managed WordPress hosting plan, which happens to be a whole lot compared to the mere $4-$5 per month you would be paying for a shared host.
Plugin restrictions
A lot of managed WordPress hosting plans place restrictions on plugins. This could be for security reasons or because the function of the plugin is being executed on a server level.
Though this is being done for your own benefit, it could be quite annoying due to the restrictions it places on your options.
Inflexibility
The biggest challenge in using managed WordPress hosting is the fact that you are only able to use WordPress on such hosts. Other systems like Drupal or Joomla cannot be run on a managed WordPress host.
There you have it, all the reasons why you should use managed WordPress hosting and why you might not want to. Obviously the pros outweigh the cons; it's still up to you to decide what works for you.